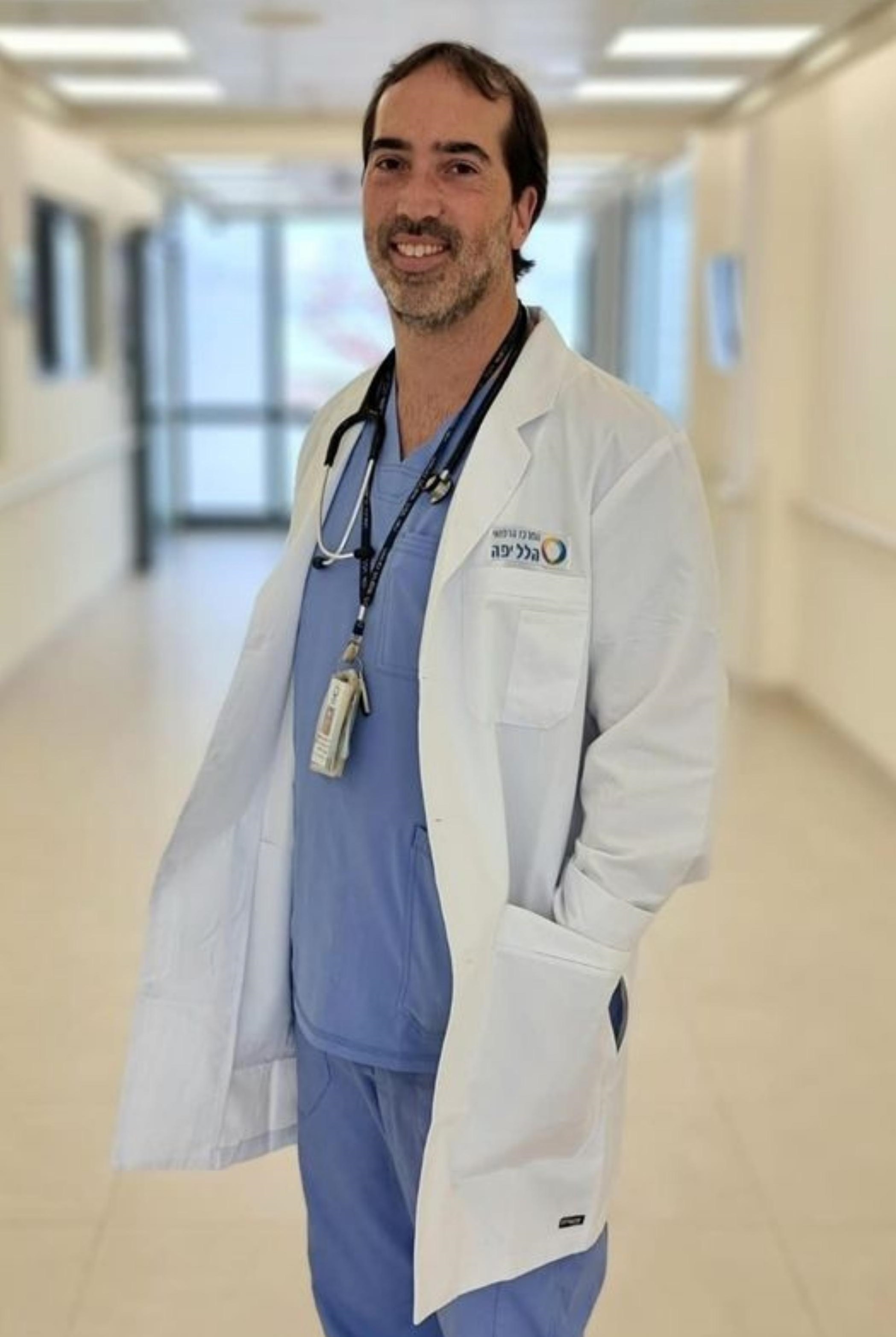 Dr. Amit Hochberg
Dr. Amit Hochberg, who was chosen by tender several months ago and who took up his position after Dr. Michael Feldman retired at the end of last year, is a graduate of Semmelweis University in Budapest, Hungary. He completed his internship and residency in 2008 in the Pediatrics Department at the Hillel Yaffe Medical Center. He later completed a fellowship in neonatology, in-service training in the Newborn Neonatal Intensive Care Unit (NICU) at Jackson Memorial Medical Center in Miami, Florida, as well as an additional fellowship at the NICU at The Royal Children's Hospital, Melbourne, Australia, and he has been a specialist in neonatology since 2016. After returning to Israel, he continued working at the Hillel Yaffe Medical Center as a senior physician, until being appointed Department Director in place of Dr. Michael Feldman, who, as noted, retired after many years of activity.
In recent years, Dr. Hochberg has been responsible for the overseas students and a member of the Committee for Internship and Teaching, the Committee for Residents, Interns, and Students, and the Institutional Committee for Preventing Infectious Diseases. He also served, until recently, as secretary of the committee for the Israel Neonatology Association. Over the past year he even earned the title of Outstanding Lecturer from the Faculty of Medicine at the Technion, Haifa.
Dr. Amit Hochberg notes that he views his role as carrying great responsibility, a mission, and a unique merit to provide newborns and their families with the very best and highest quality medical treatment, which will accompany the infant in the future, throughout his or her life. He also relates with pride that treating the little ones is the result of strenuous and challenging work by all the department staff – from doctors, through nurses, medical therapists, and up to the auxiliary and cleaning staff. All of them work to the upmost to benefit the newborn and his parents.