Diana's new and firstborn son, who has already been named Mikhael, was born at term, with a birthweight of 3.160 kg., and right into Purim, a particularly joyous festival, the polar opposite of the war environment from which his mother fled.
During the birth, aside from the Delivery Room staff and midwife Ira Lansky, who made sure to communicate with the new mother in her own language, Diana was accompanied by her sister Vika, a resident of Or Akiva, who also gave birth at Hillel Yaffe, exactly two years ago.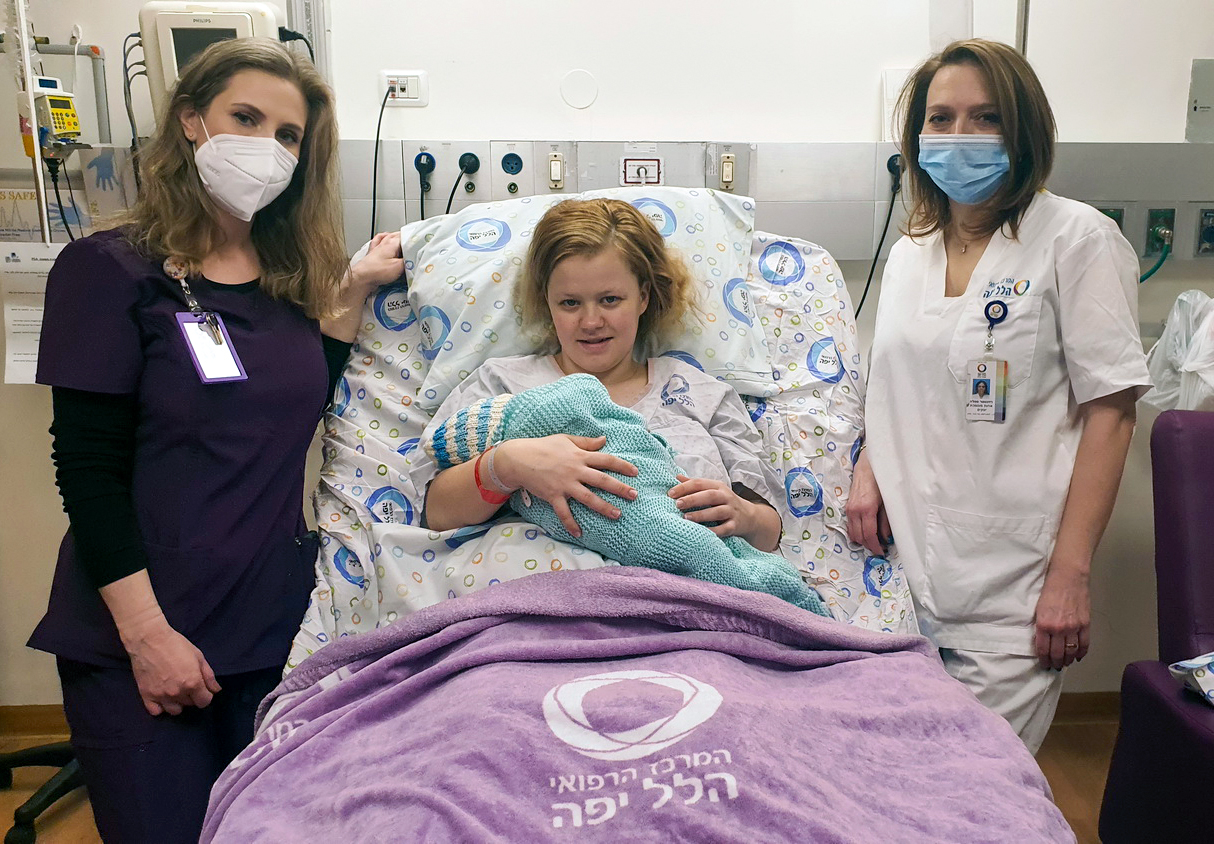 Diana and her new son with the staff from Hillel Yaffe's Maternity Division, midwife Michal Koglovsky, and nurse from the Newborn Unit, Stala Rosenwasser
Diana arrived in Israel about two weeks ago, together with her brother, after the two were forced to flee their home in Choklovka, near the Ukraine capital of Kyiv. They reached the Polish border, slept in the home of a family who volunteered to help them, and then boarded a rescue flight organized by the Israeli embassy, joining their two sisters who live in Israel in Or Akiva, who also helped them purchase the tickets for the flight.
On reaching Israel, and with Diana in the late stages of her pregnancy, her family in Israel, friends, and anyone who heard about her situation, harnessed themselves to help organize everything needed for the baby who was due to be born and for his mother.
The Maternity Division staff were extremely excited to attend the special birth, and are trying to help the new mother after her exhausting journey.
Wishing you mazel tov!