For 13 years, 16-year-old Mahamid Mahadi from Kafr Qara suffered from recurring ear infections. In recent months he began to also suffer from headaches and dizziness. A ENT doctor in the community sent him for a CT scan of the ear which showed a suspicious finding. The boy was brought urgently to the Hillel Yaffe Medical Center, and after a series of tests including a MRI scan, the doctors diagnosed cholesteatoma. This disease is caused by the formation of a squamous skin layer which grows within the middle ear, and destroys everything near it.
"The boy came to us with a rare case of extensive cholesteatoma, which had caused severe destruction of the middle ear and there was major suspicion of it spreading also to the inner ear. The MRI scan clearly showed that the skin layer had penetrated the middle ear and reached the lateral skull base and within the inner structure of the ear – a situation professionally known as Petrous Bone Cholesteatoma. He underwent complex surgery, during which we cleaned out all the destruction caused by the cholesteatoma, so as to prevent further deterioration which could cause hearing loss and damage to the auditory and facial nerves. Over around eight hours, we removed all the tissues which had been in contact with the cholesteatoma, including the eardrum, auditory ossicles, and ear walls. A large cavity was created behind the ear, which required reconstruction of the tissues which had been removed and implanting bone wall, eardrum, and new auditory ossicles," explains Dr. Golda Greenblatt, senior physician in the Otolaryngology, Head & Neck Surgery Unit, and director of the field of ear disease and surgery at Hillel Yaffe Medical Center, who operated on the boy.
The surgery was successful, and the boy was hospitalized for further treatment and supervision in the ENT Department, with him being in good condition. After a recuperation period, the ear should return to normal with very low chances that the disease will return.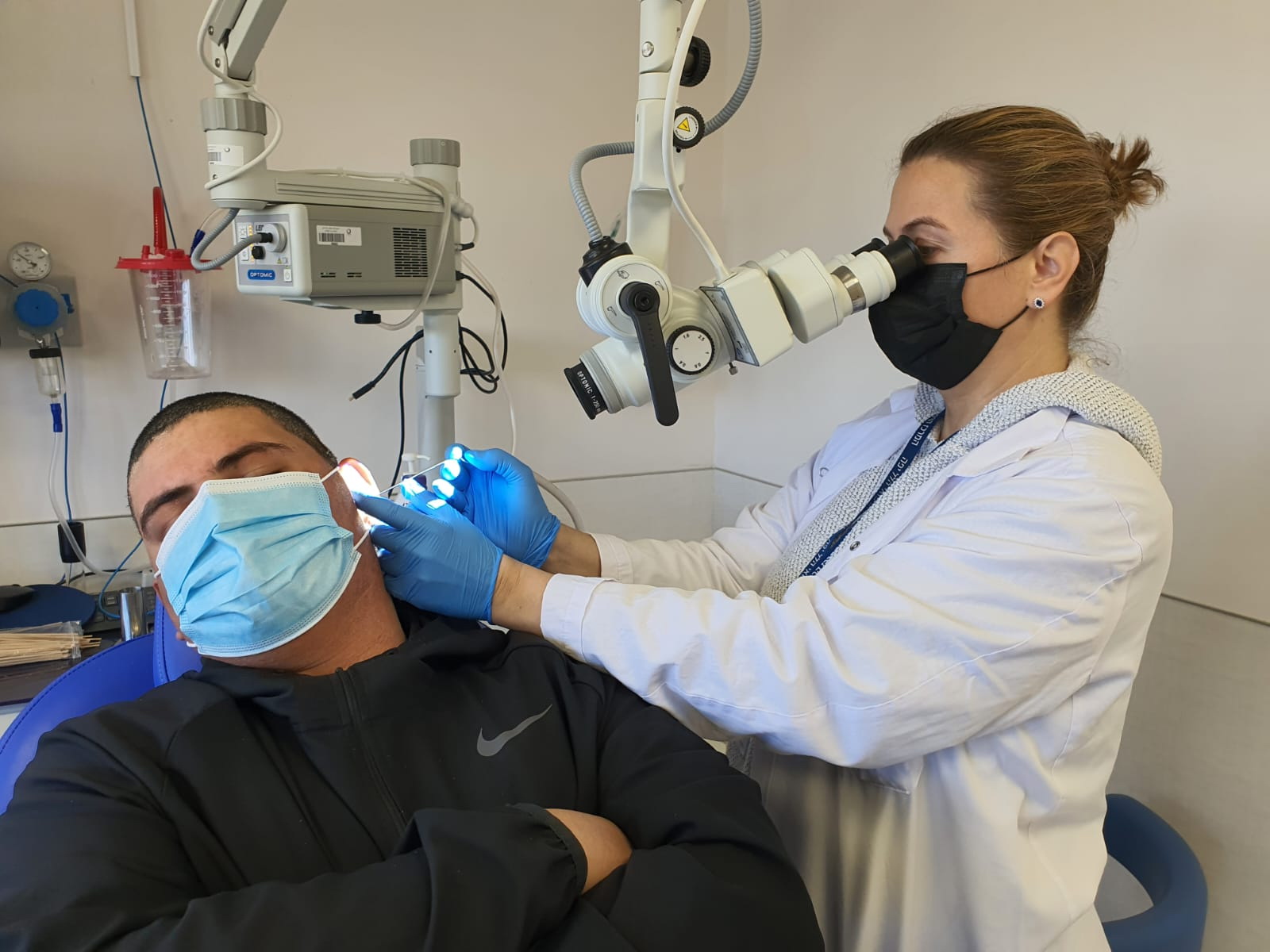 Dr. Greenblatt examines Mahamid's ear after the surgery he underwent at Hillel Yaffe
In summary, notes Director of the Otolaryngology, Head & Neck Surgery Unit at Hillel Yaffe, Prof. Itzhak Braverman, "The development of cholesteatoma can harm the eardrum, penetrate the bone, affect balance, the auditory nerve and the facial nerve, and therefore it is very important to diagnosis and treat the disease before it causes irreversible damage. In this case, the boy had undergone myringotomy surgery at the age of two, due to fluid buildup in the middle ear, and later a permanent hole in the eardrum formed. He suffered from recurring middle ear infections and even from cholesteatoma, which almost caused him to lose his hearing."