President of Israel, Mr. Isaac Herzog, and his wife, Michal visited those injured in the Hadera terrorist attack hospitalized at the Hillel Yaffe Medical Center. The visit was accompanied by Director of Hillel Yaffe Medical Center, Dr. Mickey Dudkiewicz, and Mayor of Hadera, Mr. Nir Ben Haim. At the end of their visit, the president and his wife wished all the injured a speedy recovery.
The visitors to Hillel Yaffe today included Minister of Health, Nitzan Horowitz, who met, among others, the Director of the Emergency Medicine Department, Dr. Jalal Ashkar, whose department received the injured on the day of the terrorist attack.
Four of those injured during the terrorist attack in Hadera last Sunday are still hospitalized. Three are in mild condition, and one is defined as severe but stable, and he is conscious. Over the past week, the injured have enjoyed moving and supportive visits by citizens and members of the government.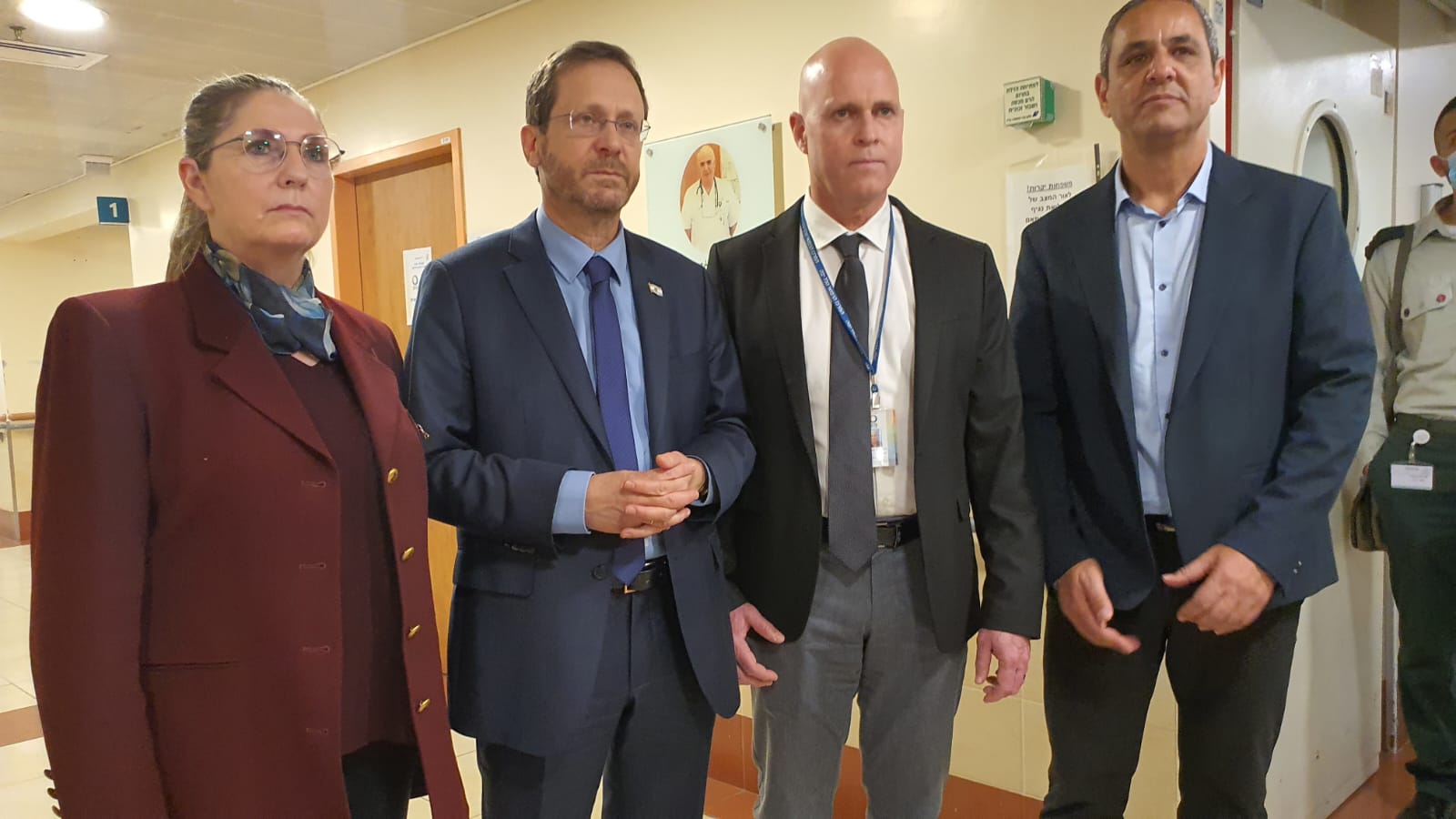 President of Israel, Isaac Herzog, and his wife, Michal, alongside Director of Hillel Yaffe Medical Center, Mickey Dudkiewicz, and Mayor of Hadera, Nir Ben Haim