After a meticulous vetting process, eight doctors at the beginning of their career were selected, who expressed personal excellence, original thinking, and readiness and a desire to lead broad and innovative processes at the Hillel Yaffe Medical Center. Those involved in the selection process included representatives of the medical center, the Edmond de Rothschild Foundation which supports the program, and the Friends of Hillel Yaffe Medical Center.
The first Hila Program class has one intern and seven residents from a variety of medical fields: Cardiology, internal medicine, surgery, gastroenterology, gynecology, and ENT.
The Edmond de Rothschild Foundation, the main supporter of the Hila Program, views the advancement and empowerment of leading medical leadership as being of primary importance, importance which has only increased in light of the COVID-19 crisis. The medical teams are the pioneering force, and the program is designed to provide them with the training and professional personal development which will lead the future generation of medicine in Israel.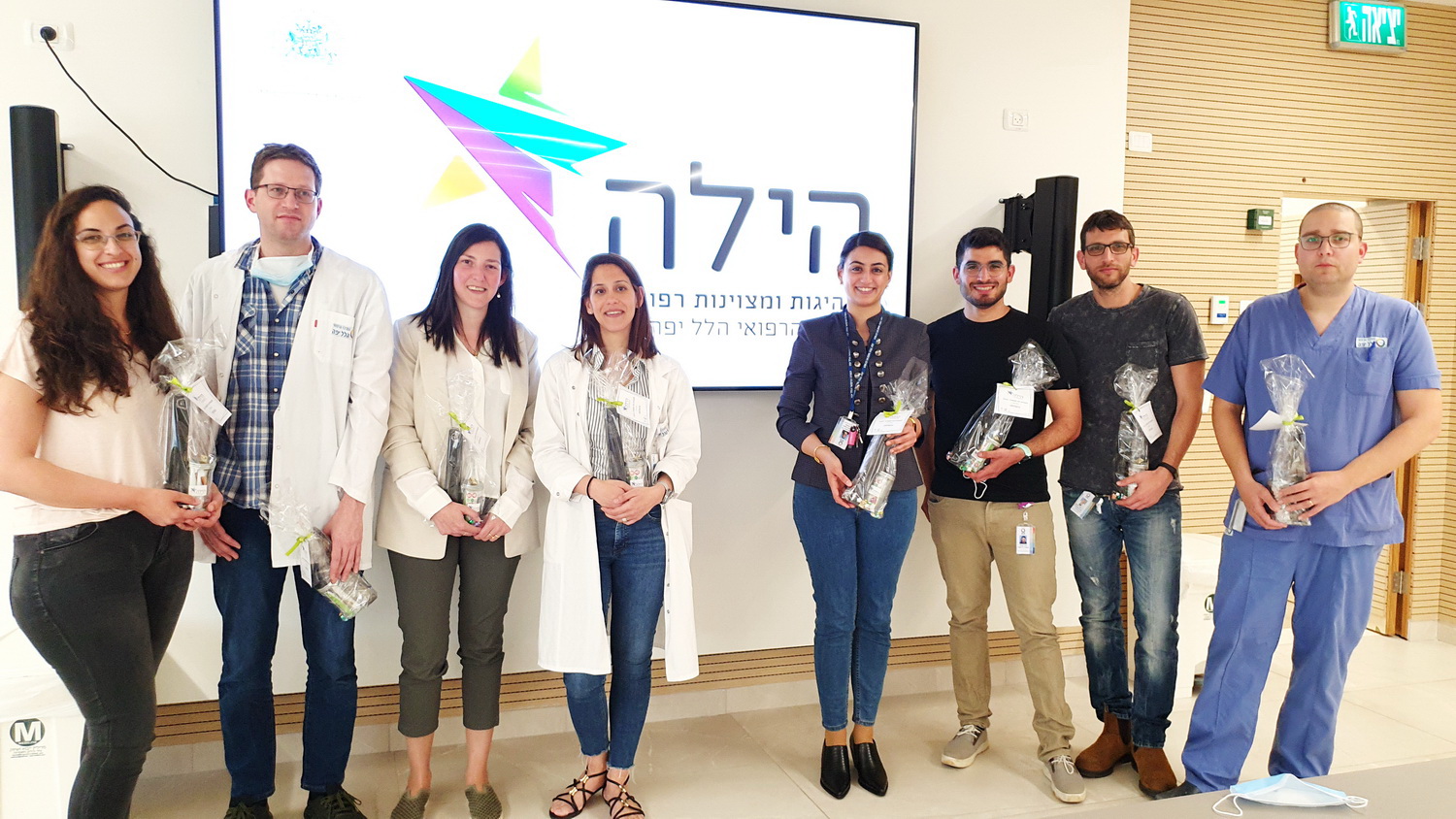 In the photo, from right to left: Those chosen for the Hila Program's first group: Dr. Ofer Kobo (Cardiology), Dr. Daniel Sheffer (Surgery), Hadar Gan Or (intern), Dr. Randa Natour (Internal Medicine), Dr. Noa Hajjaj (Gynecology), Dr. Inbar Gur (Gastroenterology), Dr. Yitzchak Shochat (ENT), and Dr. Moran Rotman (Gynecology).
The Hila Program was created at Hillel Yaffe, emanating from the belief that the hospital's future development is based primarily on the human capital which will lead it, alongside the development of infrastructure and advanced medical equipment, and that the advancement of young doctors in academia, research, innovation, management, and medical excellence, will lead to the blossoming of groundbreaking leadership at Hillel Yaffe Medical Center.
The program will be accompanied by leading mentors from both the hospital and industry, and offer training and personal and professional development to its participants. A personal research fund, provided for each of the program's participants, will help advance their personal vision for designated fields of research, projects, and furthering innovation within the hospital.