Summer vacation is a "tough time" when it comes to all kinds of injuries, particularly among adolescents, who use the vacation for enjoying themselves outside. It is three weeks until the summer vacation, and there have already been dozens of electric bicycle and scooter accidents over the last few days. Dozens of teenagers have been brought to Hillel Yaffe alone for medical treatment as a result of injuries caused by accidents, including eight accidents reported to involve adolescents while riding on electric bicycles and scooters. Those young people had to undergo complex diagnostic imaging tests and were diagnosed with head injuries and severe damage to their limbs, which required hospitalization for medical treatment and supervision.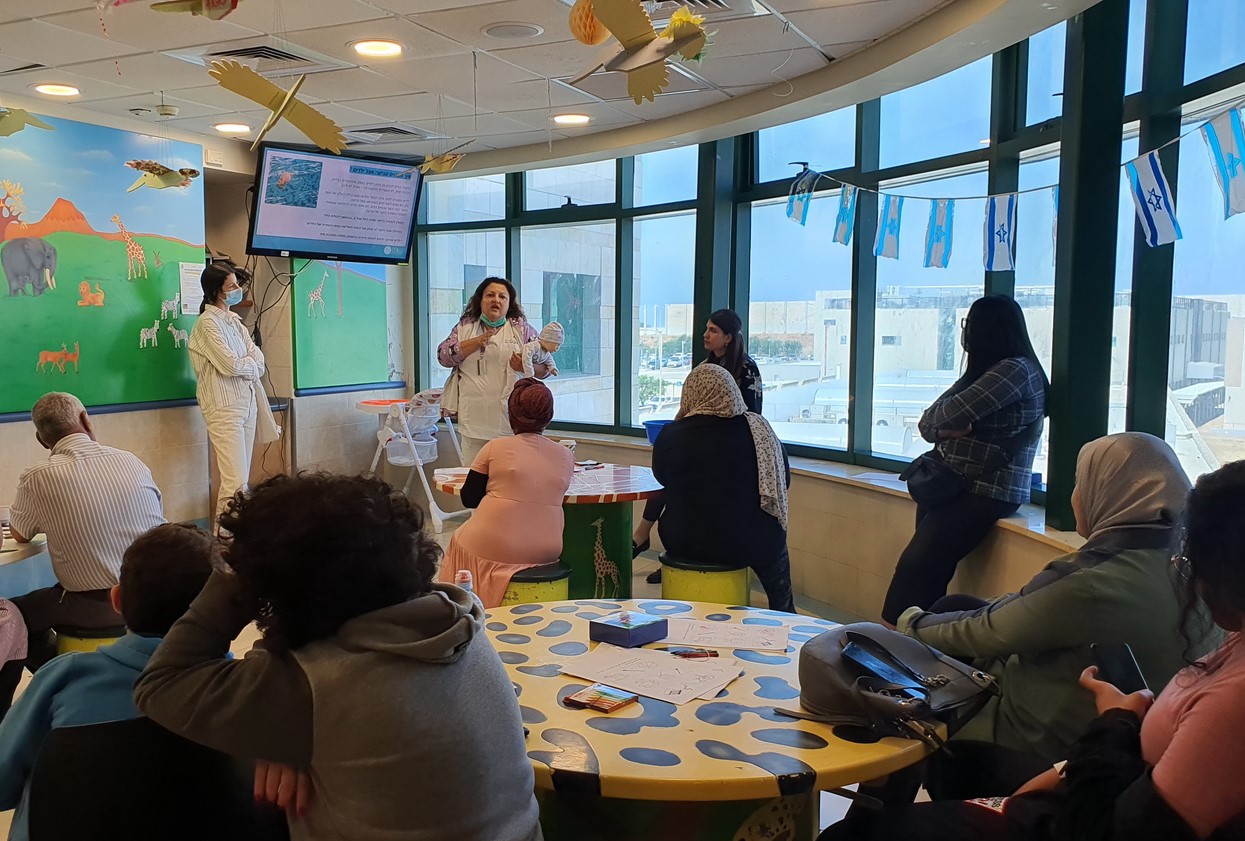 Activities held in association with the Beterem organization in the Hillel Yaffe Medical Center's Pediatrics Department
Director of the Hillel Yaffe Pediatrics Department, Dr. Adi Klein, calls on parents to be alert and make sure that safety measures are taken, both within and outside the house, when riding bicycles, scooters, or using rollerblades or similar.
"Parents need to be responsible for their children and make sure to keep to safety rules. When riding an electric or other means of transport, it is essential to wear a safety helmet and knee and elbow pads, which are designed to prevent serious injuries in cases of falls. It should be noted that riding an electric vehicle is prohibited for those under 16," says Dr. Klein.
In the Pediatrics Department, staff call on parents to be particularly prepared and alert as the summer vacation approaches. The department, in honor of World Safety Week, recently held broad activity to raise awareness in regard to safety in the home in general, and during the summer in particular. The activity, initiated by the department's social worker, Ms. Kawer Maram, head nurse, Ms. Olga Vionenko, and the staff of the educational center, in association with the Beterem organization, included guidance and distribution of informative leaflets to parents and children hospitalized in the department, screening movies about safety, the danger of asphyxiation from food, explanations about preventing drowning, and basic first aid tips.
Wishing everyone a safe vacation!