The conference was presided over by Director of the Hillel Yaffe Medical Center Otolaryngology, Head & Neck Surgery Unit, Prof. Itzhak Braverman. During the day, lectures were delivered by eminent specialists on the topic of existing surgery and treatments in cases of sleep apnea, and an innovative study was presented abou
t implanting microbiome in Melanoma patients. Likewise, there was a guest lecture by Prof. Andrew Goldberg, Director of the Rhinology and Sinus Surgery Department at the UCSF Medical Center, about microbiome in sleep apnea and in asthma.
The day concluded with a professional panel, with the participation of Chair of the Israeli Rhinology Association and other specialists. It was productive and interesting.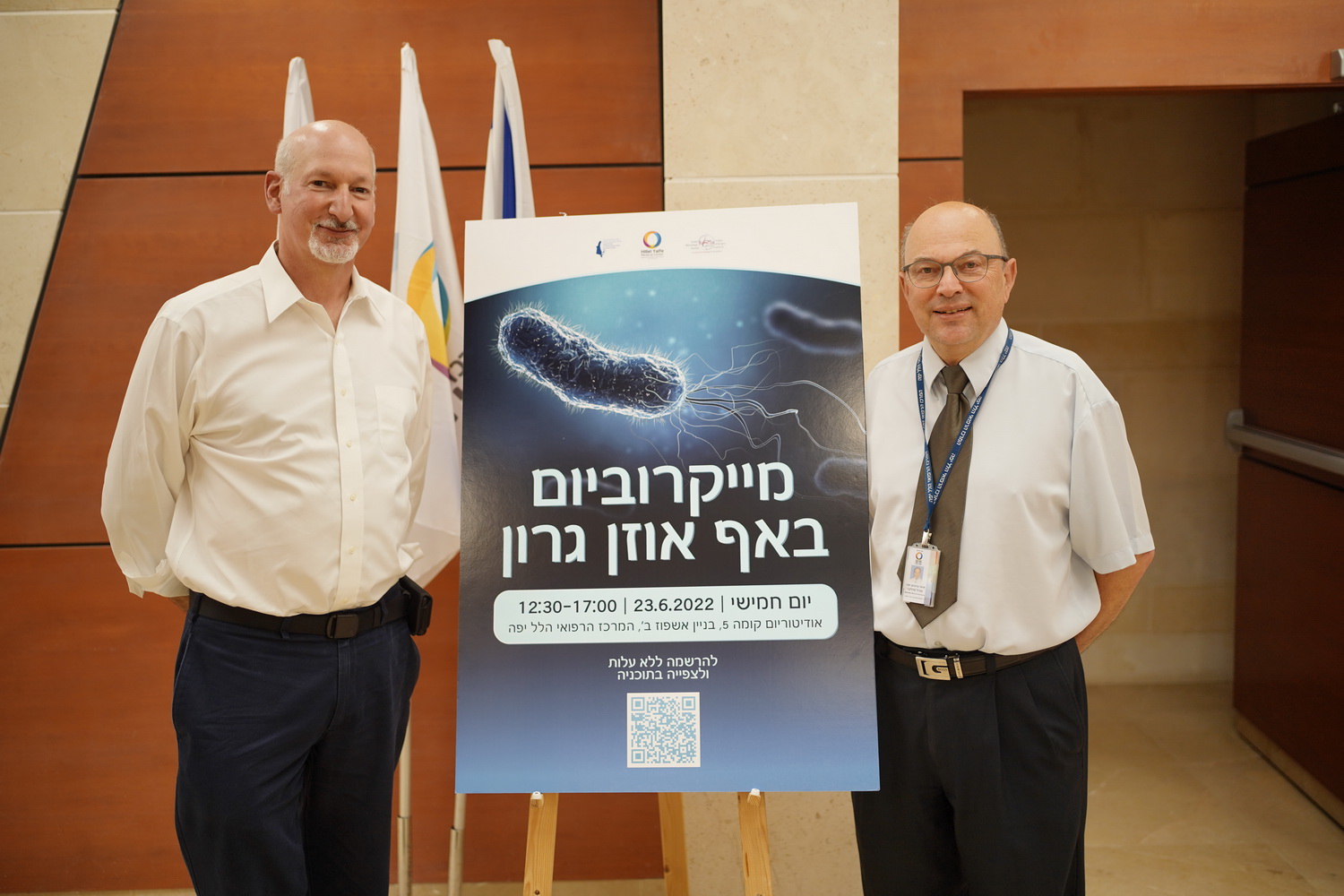 Left to right: Guest Prof. Andrew Goldberg and Prof. Itzhak Braverman, during the study day held at Hillel Yaffe