This week, the Hillel Yaffe Medical Center welcomed the staff of rabbis from Machon Puah – the center for guidance for the general public regarding fertility, gynecology, Jewish family purity, etc. Representatives of the Machon met with the management of the Medical Center, headed by Dr. Mickey Dudkiewicz, Deputy Director of the Hospital, Dr. Dikla Dahan Shriki, Director of the Gynecology and Obstetrics Department, Prof. Motti Hallak, Director of the High-Risk Pregnancy Department, Prof. Rinat Gabay Ben Ziv, and rabbi of the hospital, Rabbi Dovev Bindiger, who initiated the meeting.
During the visit, the honored guests were shown the figures regarding the hospital's activity, its foci of excellence, and the plans for future development. Likewise, the services provided in the hospital's Obstetrics, Gynecology and Reproductive Science Department were reviewed, including the IVF Unit, which is one of the best units in the country, with the highest pregnancy rates.
At the end of the meeting, it was decided that a stronger relationship and further cooperation would be initiated between the institute's rabbis and the doctors of Hillel Yaffe's obstetrics department. It was certainly fruitful!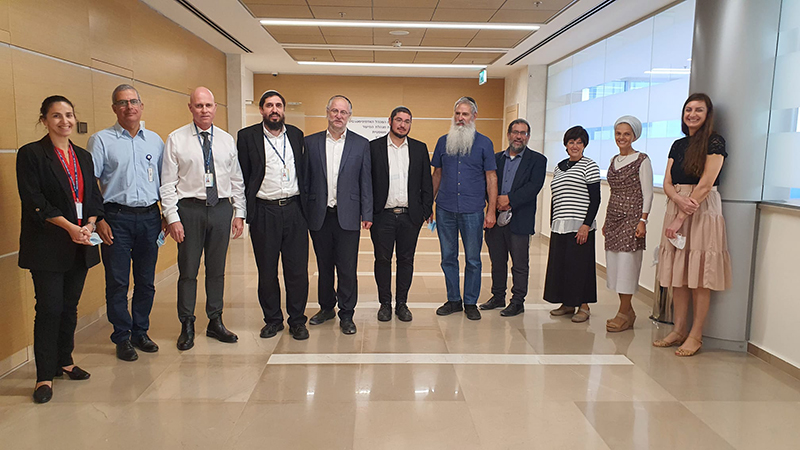 The Machon Puah staff and the Hillel Yaffe Medical Center management