Hillel Yaffe Medical Center's academic nursing school, affiliated to the Department of Nursing at Tel Aviv University, is one of the schools with the largest number of graduates in the country. Over the past decade, the Hillel Yaffe graduates have demonstrated an amazing 100% success in the government registration examinations of the Nursing Administration for certification as an authorized nurse.
This year the achievements of the school's graduates in the registration tests were even more significant, since the average score was the highest in all of Israel.
Principal of Hillel Yaffe's School of Nursing, Dr. Merav Ben Natan. noted: "The objective measure of success in the authorization examinations, alongside the high average score of Hillel Yaffe graduates in this examination, reflects the high levels of knowledge and implementation abilities of our nursing students".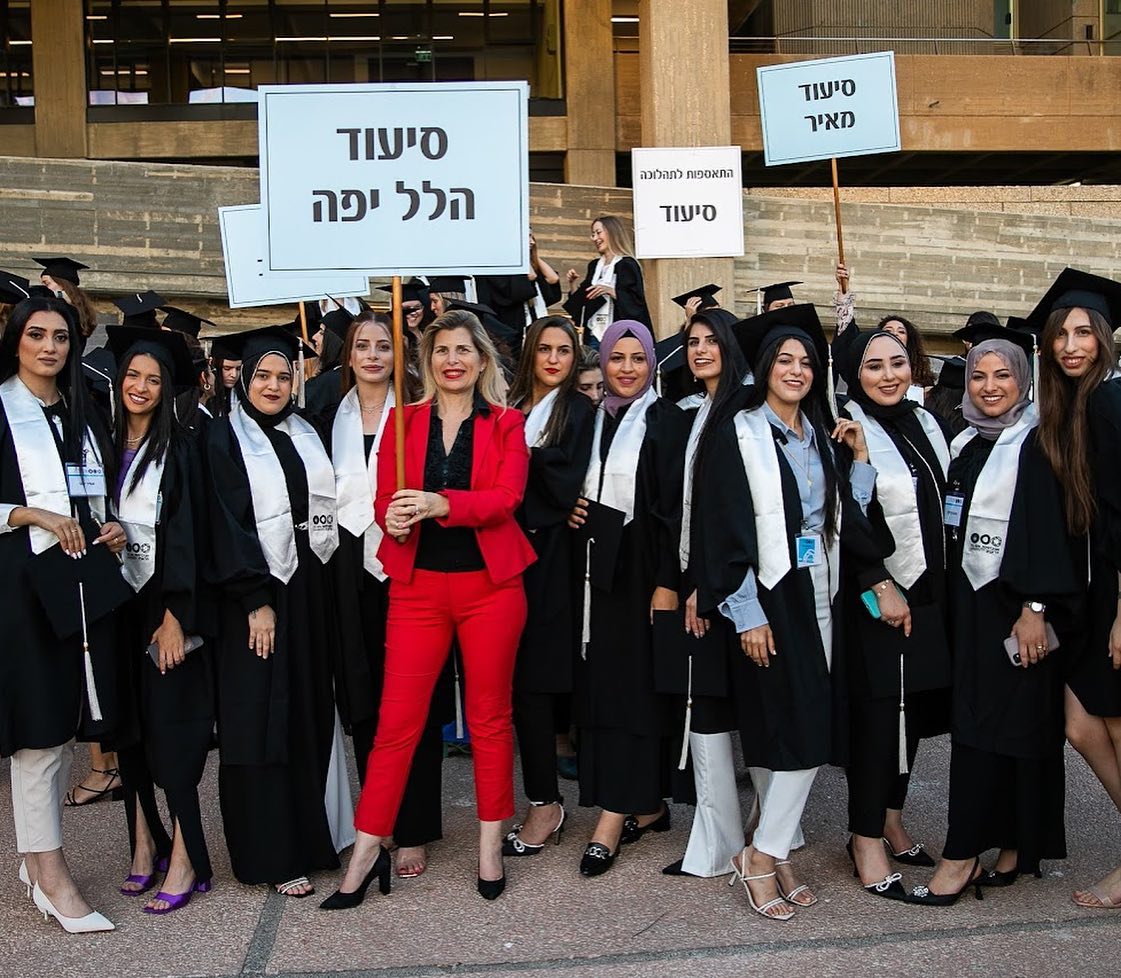 Dr. Merav Ben Natan at the closing ceremony, together with students from the Hillel Yaffe School of Nursing