The program created by Hillel Yaffe was recently launched and includes 15 interns who indicated their interest in beginning research activity while interns. The main objective of the program is to promote research and academic writing among interns at Hillel Yaffe, although it is also open to residents from other hospitals. The program is conducted with the guidance of senior physicians, who will help with defining the research topic, developing methodology, writing and submission for publication.
This is a special, first-of-its kind program that was initiated by Dr. Ofer Kobo, a senior physician in the Cardiology Division of Hillel Yaffe Medical Center, one of the physicians who was selected for the first class of Hila, a program designed to develop leadership and the future generation of the hospital, with the support of the Edmond de Rothschild Foundation and in cooperation with Friends of Hillel Yaffe Medical Center. The Intern Publishes program, which is supported by the hospital's administration, is guided by Dr. Limor Goldenberg, who is a senior physician in the Internal Medicine B Department and in charge of interns at Hillel Yaffe Medical Center. It will also be guided by other professionals at the medical center, as required.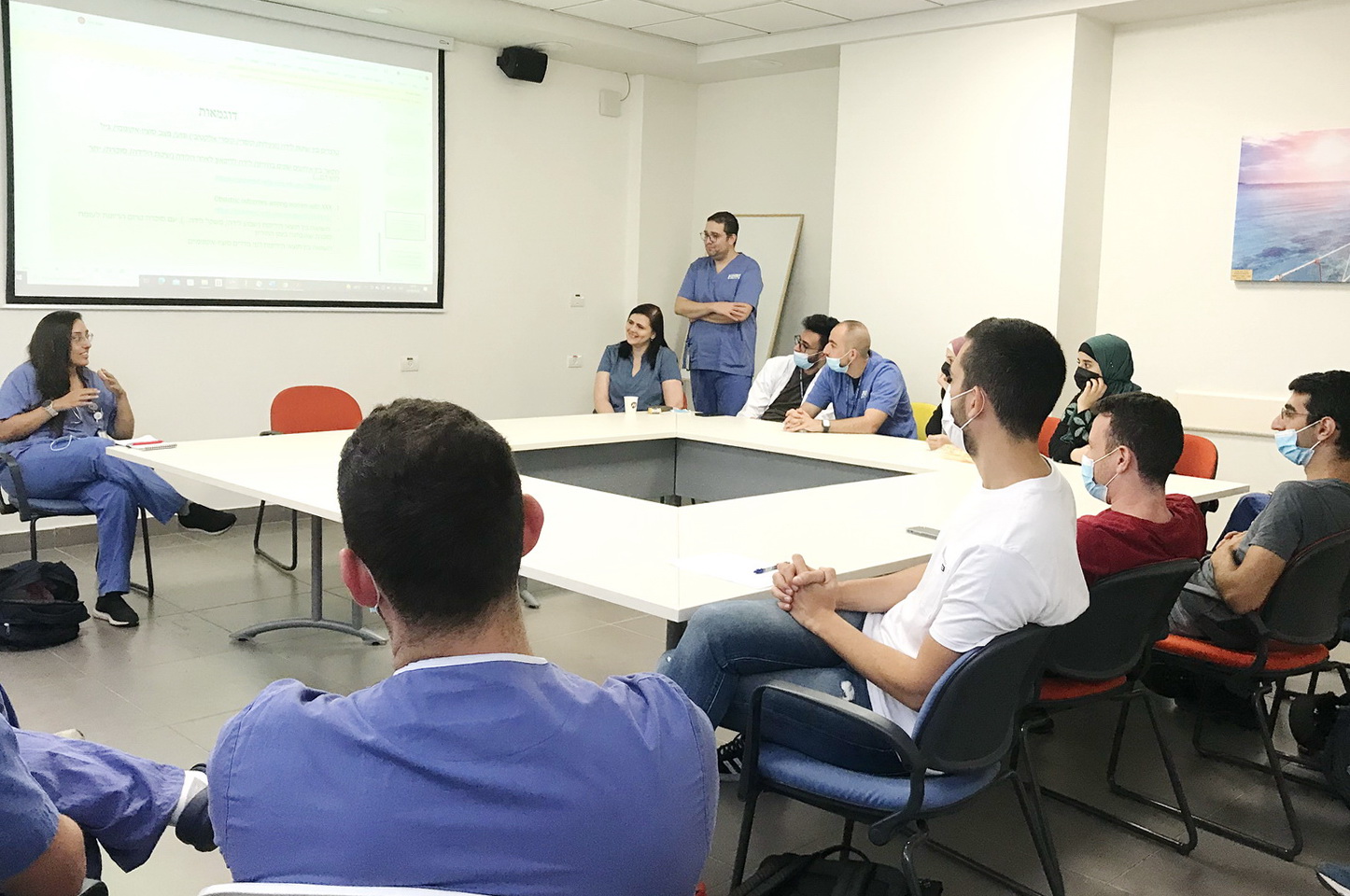 First meeting of interns in the Interns Publish program at Hillel Yaffee Medical Center
As part of the program, the interns will receive guidance on selecting a research topic, be directed to a suitable advisor, define the research question and the tools to examine it, define a timetable and milestones during their internship period and through the writing and submission of the study for publication.
Dr. Ofer Kobo said, "The importance of research and scientific writing to the quality of work and professional advancement in the medical field is high. Providing tools as early as the internship year to conduct academic research can provide a significant advantage, which most physicians desire and need. Hillel Yaffe already has an academic teaching program for residents for which Cardiology Division Director Prof. Ariel Roguin is responsible, and the development of a similar program beginning during their internship was the right thing to do. Right after we issued the call to take part in the program, we received numerous requests. As a start, we selected 15 interns, some from other hospitals, but I hope that in the future we will be able to include a larger number of future physicians in the program.