Each year, the HYMC Maternity Ward holds various activities to encourage breastfeeding and provide tools to new mothers who have recently given birth. As part of these activities, HYMC held a breastfeeding conference last week, which included nice treats for the mothers and babies who came for a few hours of fun and, while enjoying themselves, gained essential information for the postpartum period.
The conference included a lavish breakfast, as breastfeeding women need, as well as very relaxing massages the women received from therapists from Hillel Yaffe's School of Alternative Medicine while their babies were at their sides or even while holding them.
Later, the participants enjoyed visiting booths and lectures about proper breastfeeding, the transition to being at home after birth, pelvic floor rehabilitation, baby blues and more. After a short break, the program continued with a workshop about reflexology and massages for babies led by the Alternative Medicine Clinic Director.
At the end of the day, the participants said it was a great event that was very "refreshing" during maternity leave and was also interesting, enriching them with important and relevant content. It was a day filled with positive and soothing feminine energy.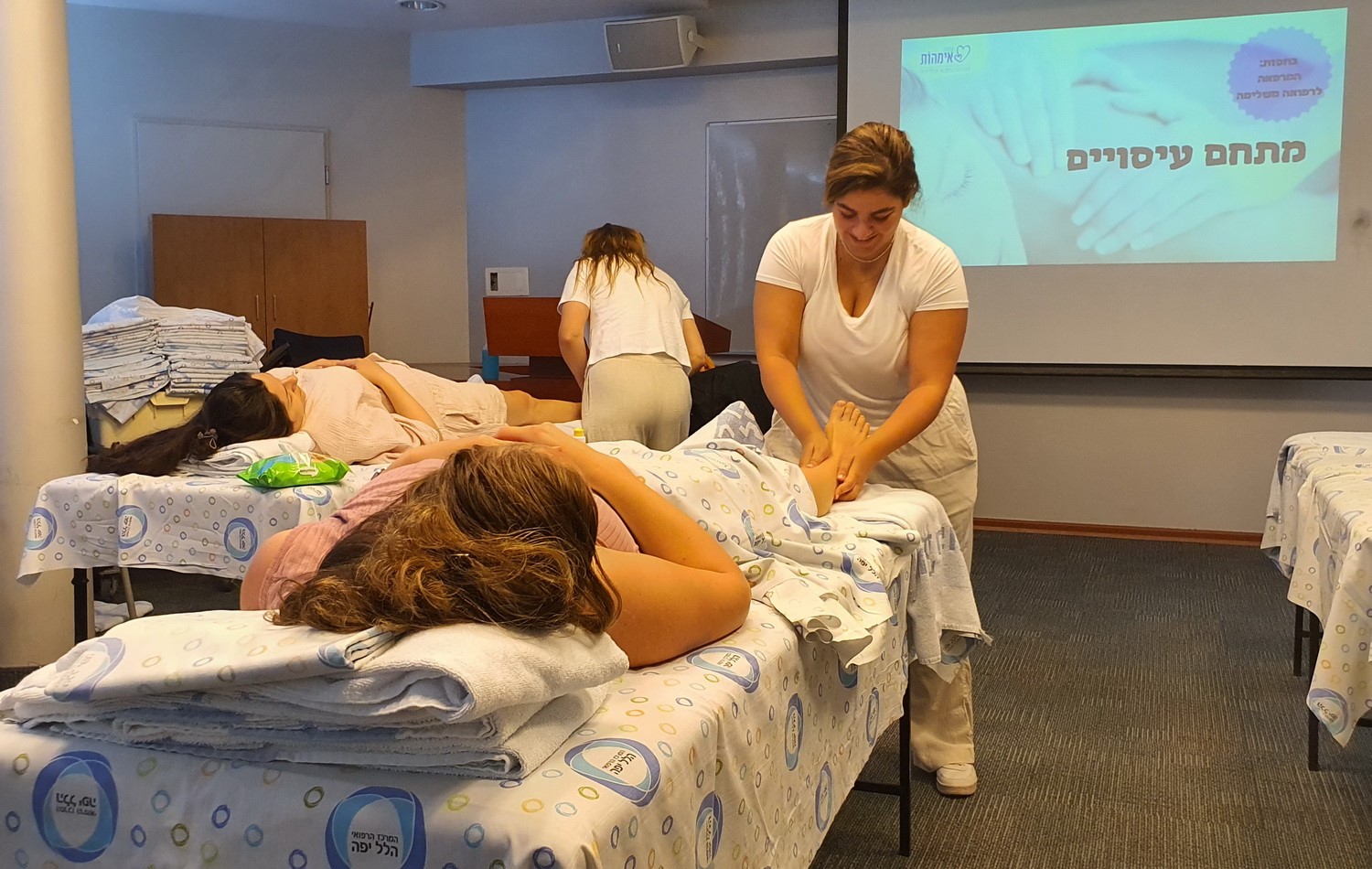 While baby is sleeping, mommy gets a massage from the therapists at HYMC's Alternative Medicine Center at the Breastfeeding Conference