During the tour, the guests visited the hospital departments and were able to see the various departments and units at Hillel Yaffe, including the Neurology Department's Stroke Unit, Isoptope Institute, Scientific Library, Orthopedics Department and NICU.
They were accompanied by the Deputy Director of HYMC Dr. Benjamin Abo, Director of the Orthopedic Division's Arthroscopy Unit, and Dr. Yaniv Yonai, who is responsible for foreign medical students, and Hadar Yehud, Head of Training and Students in Human Resources. The visit itself was coordinated by the Israeli liaison for Silesia University in Katowice, Meital Korkus.
At the end of the visit, the Dean and his staff expressed how impressed they were with the work at the hospital and even shared with their hosts the strong positive impression of the students studying at University of Silesia in Katowice in all matters related to Hillel Yaffe Medical Center. They promised that the collaboration would continue and grow stronger in the future.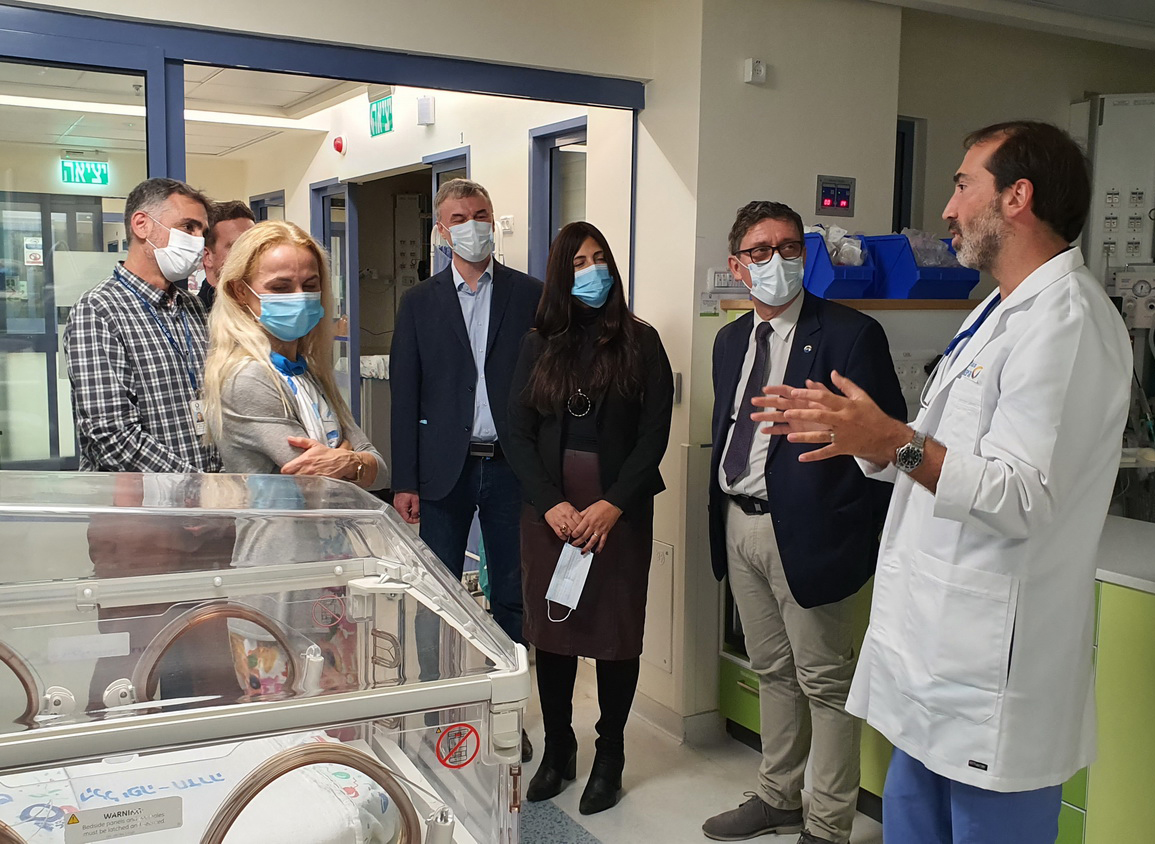 Senior officials from Silesia University and their hosts at Hillel Yaffe when touring the NICU