Beginning in 2018, the Helmsley Charitable Trust has made grants to Hillel Yaffe totaling $13,400,000 for several important projects, including construction of a new Department of Neurology and Stroke Unit, advanced imaging devices for the Cardiovascular and Imaging Departments, life-saving ECMO machines, and completing Hillel Yaffe's new Eye Institute and Ambulatory Surgery Center. As part of their visit, Mr. and Mrs. Frankel were able to see, first-hand, the results of Helmsley's contributions, and learn from the Director of the Hillel Yaffe and members of the board about new projects at the hospital.
Helmsley Trustee Sandor Frankel said, "It was gratifying to see the results of Helmsley's contributions to Hillel Yaffe. Helmsley is pleased to be able to help strengthen and expand the range and quality of medical treatments that Hillel Yaffe can provide to the citizens in the area surrounding Hadera. One of Helmsley's main objectives in Israel is to make quality medical care accessible to everyone in the country, regardless of where they live."
Dr. Mickey Dudkiewicz, director of the Hillel Yaffe Medical Center, notes: "We were delighted to host the Frankels at the hospital, and to thank Mr. Frankel personally for Helmsley's significant support of the hospital over the years. Thanks to Helmsley's generous grants, the medical center continues to grow and progress and to provide our patients with the most advanced medical services close to their home."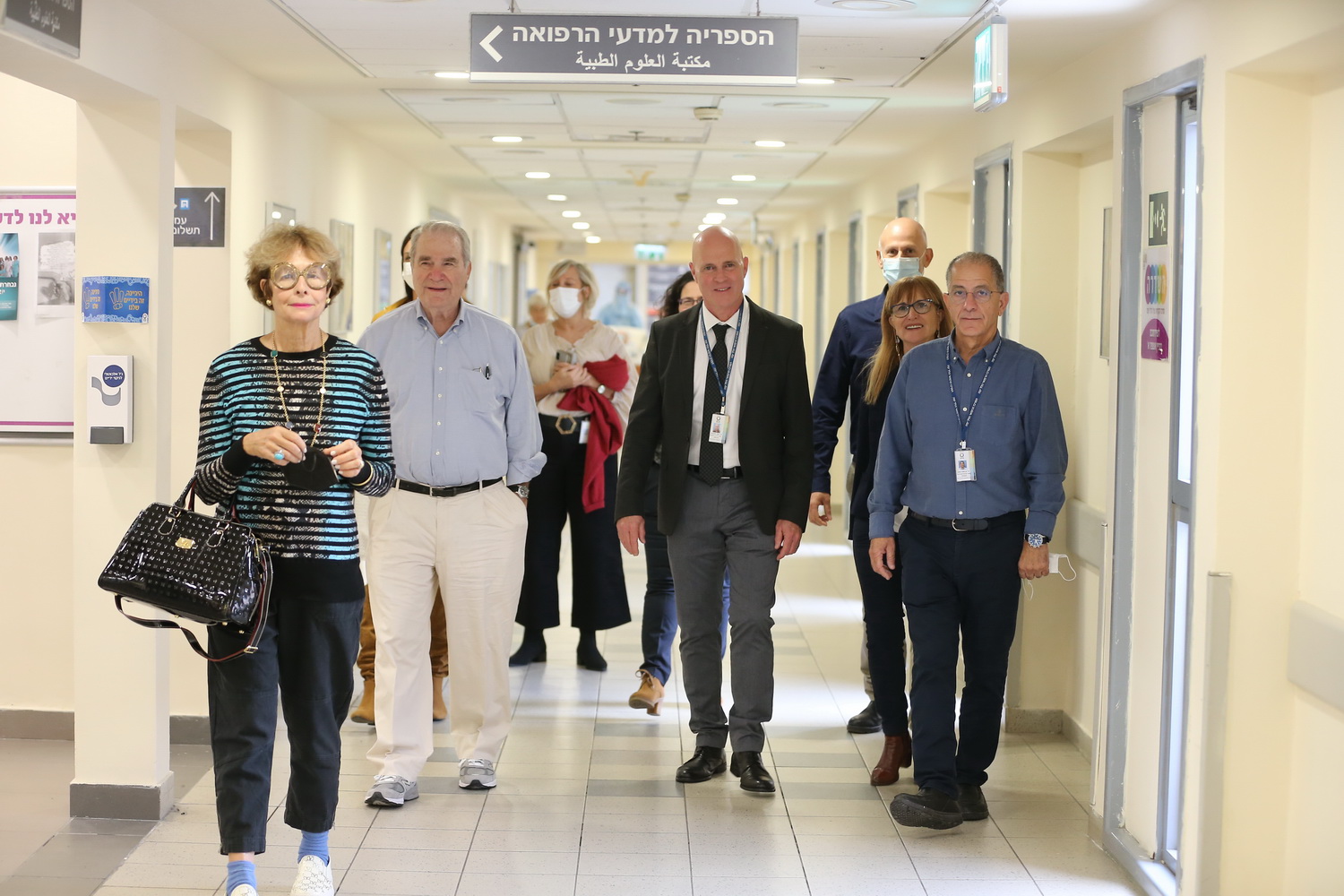 Helmsley Charitable Trust Trustee Sandor Frankel and his wife Ruth accompanied by the hospital management on a tour at the Hillel Yaffe Medical Center