During the Open Day which has become a tradition at the hospital over the past several years, participants learned about HYMC from Deputy Director of the Medical Center, Dr. Benny Abo, as well as an overview of internship and the conditions, given by Dr. Limor Goldenberg, Senior Physician in the Internal Medicine Department and Head of Internship at Hillel Yaffe, along with additional information about internship conditions from Ms. Yasmin Holtzer, Head of Physicians in the Human Resources Department.
On the Open Day, which also included a delicious breakfast, several department and unit directors from Gastroenterology, Urology, Gynecology and Orthopedics presented the work in their departments and the potential for development in their fields.
At the end of the day, the students were invited to ask questions during the panel discussion, which was held with current interns and residents, and then they toured the various hospital departments to get an initial first-hand impression.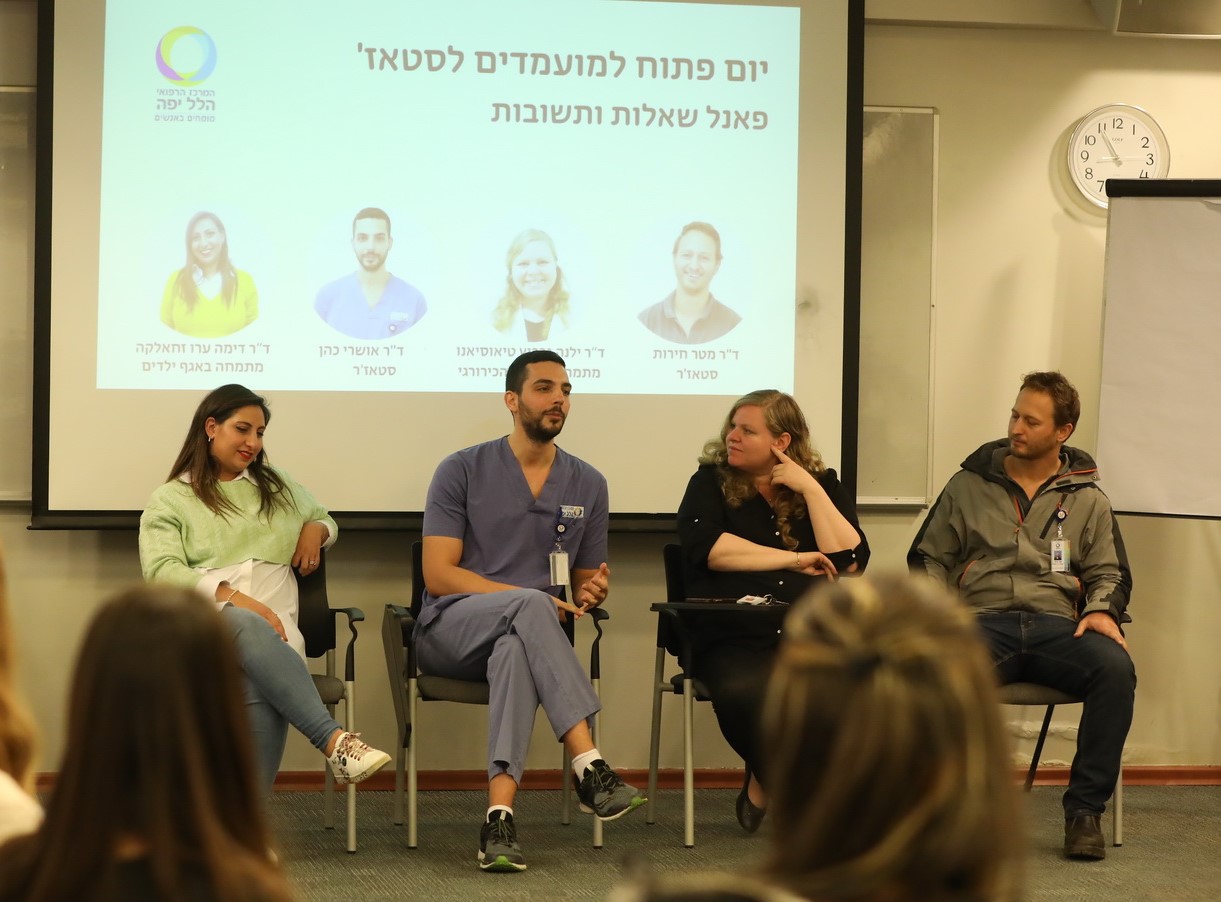 Panel of interns and residents on the Open Day for students at Hillel Yaffe