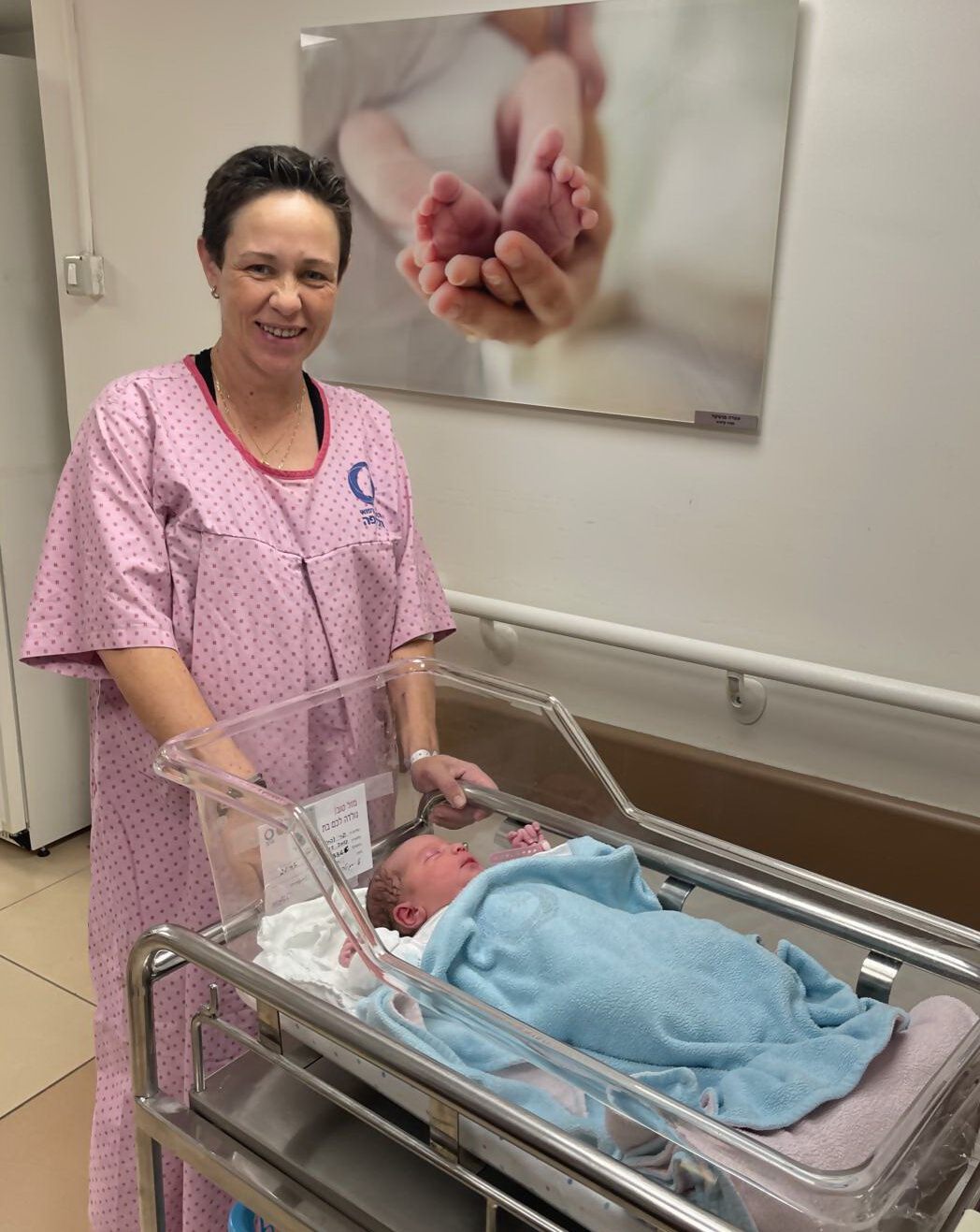 Natasha Perry and her newborn daughter at Hillel Yaffe Medical Center
The delivery room at Hillel Yaffe Medical Center was filled with tears of joy and great excitement over the weekend. Two and a half years ago, Natasha (41) and Sharon Perry from Hadera lost their young two-year old son Itay, who drowned in the swimming pool in their backyard.
After the tragedy, the nuclear family came together and decided that they must move forward despite the enormous difficulty and pain. Natasha and Sharon have two older children, "The boys really wanted a little brother or sister," she said, "we decided to get pregnant. I was already 39, and it wasn't easy at all. After several failed attempts and four miscarriages, we started IVF treatments. I got pregnant on the first treatment. I was on bed rest and very stressed by all the tests and monitoring. I was afraid to be disappointed if something was wrong with the baby, and I especially didn't want to disappoint the children."
In Week 39 of her pregnancy, Natasha came to the Obstetrics and Gynecology Emergency room at Hillel Yaffe Medical Center in pain with contractions. Upon her arrival at the hospital, Dr. Lucila Zorzetti, a senior physician in the Gynecology and Obstetrics Division, examined her, and Natasha started a process of induced labor. Several hours later, Natasha gave birth to her little girl with the help of midwife Alona Solomonov, who supported her throughout the delivery.
Right before being discharged and going home, Natasha said excitedly, "I'm happy I chose to have the baby at Hillel Yaffe. It was a wonderful and empowering birth experience. We received amazing treatment from the entire staff, from admission at the ER until being discharged. Undoubtedly, I was privileged to share one of the most exciting and significant moments of my life with professional and attentive staff, who showered me with smiles, understanding and great care."
Congratulations!