During the event, HYMC Director General, Dr. Mickey Dudkiewicz, presented the various activities in 2022 and the targets for 2023. Additionally, the Hadera Medical Research Fund awarded scholarships to six outstanding doctors, a tradition that began in 2021.
Various experts also gave four presentations on special projects conducted at the hospital in 2022, and the audience enjoyed a lecture by Prof. Tsfira Lichtman on negotiations and interpersonal communication.
As part of the event, videos were screened highlighting the achievements of 2022 along with the important and meaningful work of Friends of Hillel Yaffe over the course of the year.
In keeping with tradition, on the day of the event, challahs were handed out to the participants.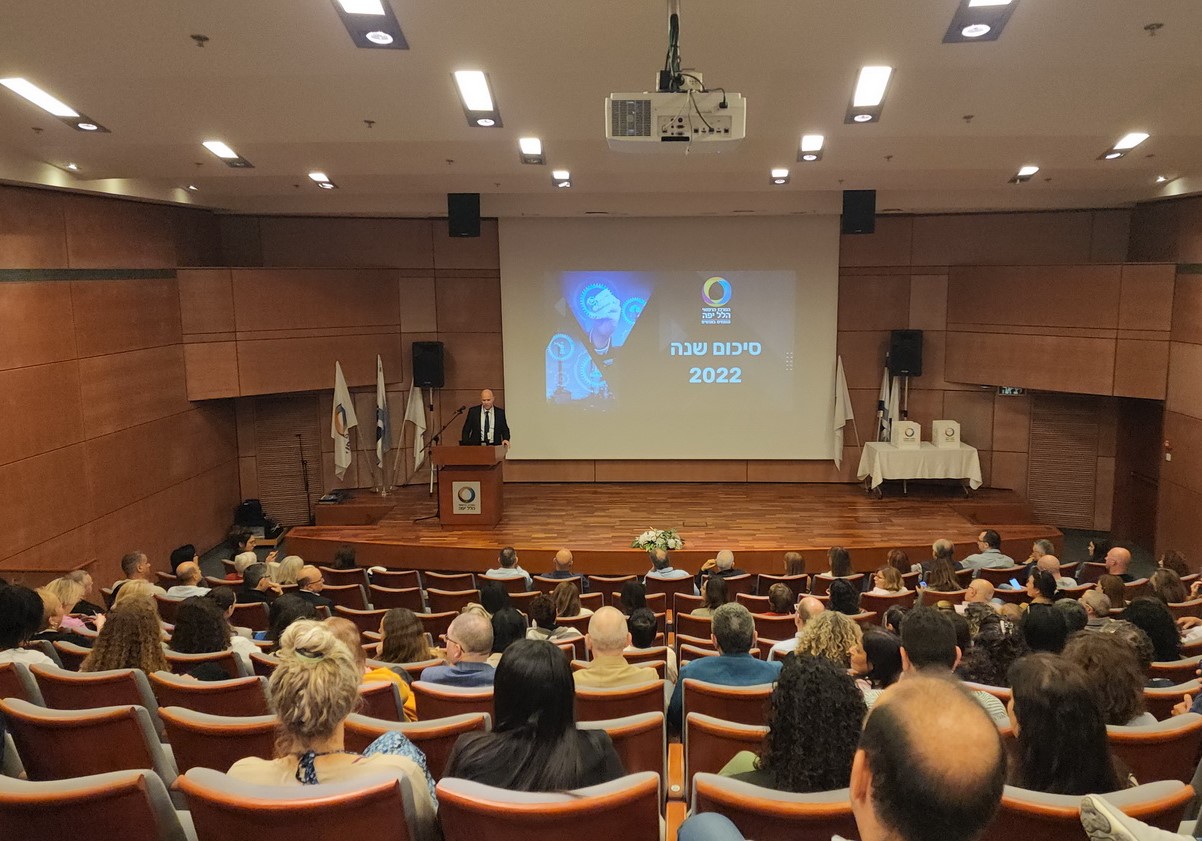 Mickey Dudkiewicz, Director General of Hillel Yaffe Medical Center at the 2022 Wrap-Up