"I will soon be stepping away from my work with the Ministry of Health and retiring from the civil service after 42 years, almost 34 of which were as Administrative Director of Hillel Yaffe Medical Center, half of my life which in many respects served as my first home. I am happy and proud to be part of the Hillel Yaffe family," said the Administrative Director of Hillel Yaffe Medical Center, Dr. Amnon Ben Moshe, who will be retiring this month.
Dr. Ben Moshe started out at Hillel Yaffe Medical Center in 1989, and was acknowledged with the Ministry of Health Director General's Award (1994), Outstanding Management Award (2013) and Civil Service Award (2019). Whether at the Ministry of Health, the Governmental Hospitals Division, the Civil Service Commission or the hospital itself - Dr. Ben Moshe is a much loved and highly respected figure.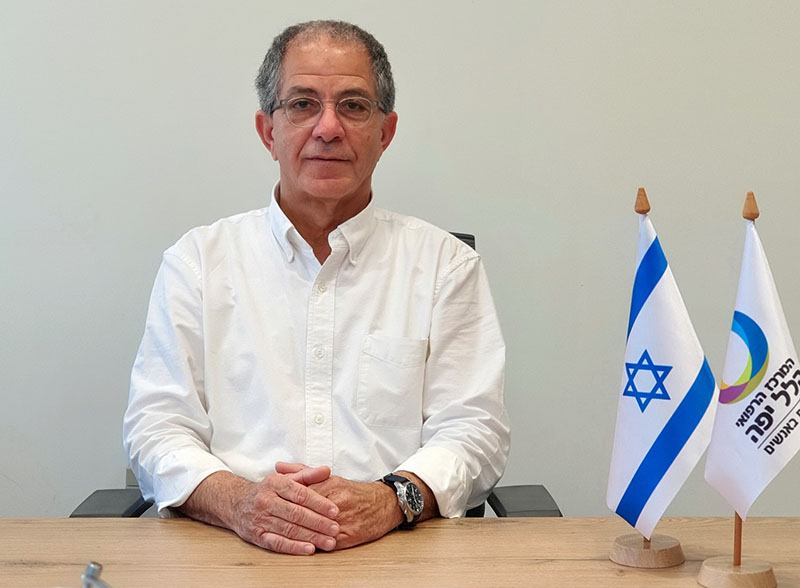 34 years of work on behalf of the public and Hillel Yaffe. Dr. Amnon Ben Moshe
Dr. Ben Moshe further wrote in his farewell message, "Thank you from the bottom of my heart for your cooperation, faith in me, assistance and partnership for the incredible journey we traveled together. These years have been the most challenging and wonderful in my professional life. I grew and developed in the position right along with the hospital, which grew from 348 to 541 beds, from 800 to approximately 3,000 employees. A sense of mission, boundless dedication, vision and belief in our work guided me over the years and were what motivated my efforts. I am stepping down from my position, which I have performed with dedication and love, and am leaving with a tremendous sense of satisfaction and pride, while recognizing that there is still much to be done."
Dr. Ben Moshe will be retiring from his position with the civil service at the end of March this year, but will remain to manage the hospital's health corporation, so he will continue to promote HYMC's ongoing activity.