"You are the next generation of medicine in Israel. It is essential we invest in you," said HYMC Director Dr. Mickey Dudkiewicz at the beginning of the festive ceremony held this week. These sentiments were echoed by Deputy Director of the Medical Center, Dr. Benny Abo, who heads the hospital's Medical Education Committee, and by Internship Coordinator Dr. Limor Goldenberg, a senior physician in Internal Medicine B.
During the ceremony, three monetary prizes for excellence were awarded to three former interns who are currently residents, who showed strong achievements during the complex internship period.
Seven certificates of appreciation were also awarded to another seven who recently completed their internships. Dr. Goldenberg stated in her remarks that the selection of only 10 interns to be recognized for excellence and appreciation out of the 80 who completed their internship in recent months was difficult, but it's a difficulty the Committee is happy to address. The ceremony was capped by an amusing comical performance by Vovo the medical clown, who generally spends most of his time in the hospital's Pediatric Department, and as a can be expected from a clown - he got everyone smiling.
Good luck to the winners and to all the new interns!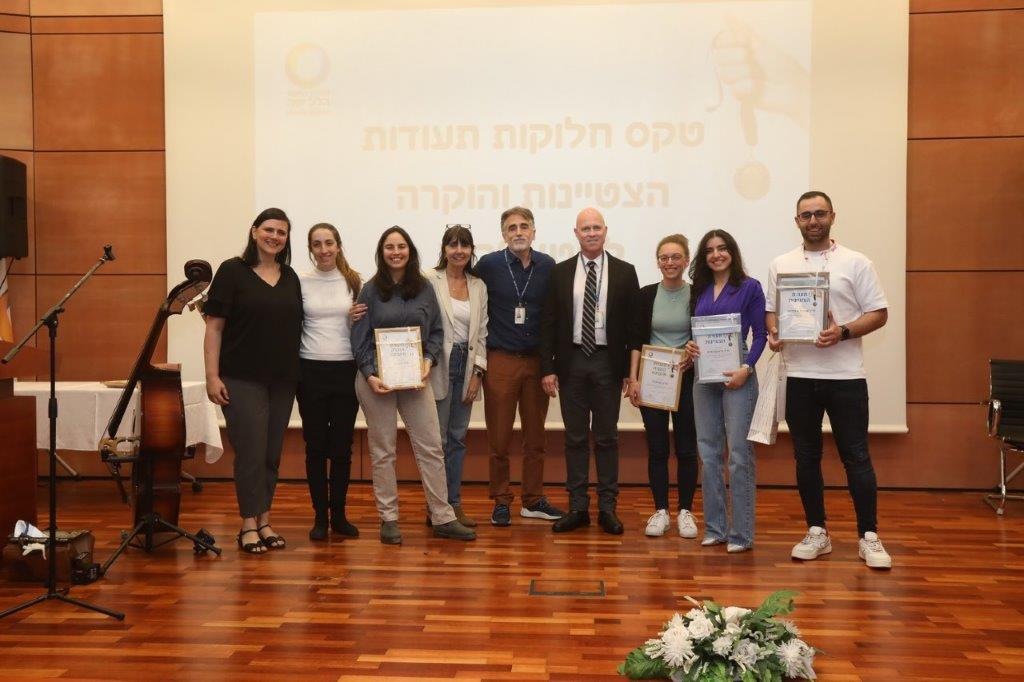 Some of the interns who received certificates of excellence and appreciation along with the management of the medical center