An ectopic pregnancy is a gynecological emergency. It is a condition in which the fertilized egg attaches and develops outside the uterus, and if it is not diagnosed in time, it can be life-threatening.
In recent days, Natalya, 40, from Hadera, was experiencing severe pain in her lower abdomen. Her family physician suspected appendicitis (inflammation of the appendix) and referred her urgently to the Hillel Yaffe Emergency Room. When performing an ultrasound, the doctors diagnosed ectopic pregnancy. Her fallopian tube had thickened and stretched significantly, causing severe pain.
Natalya was rushed to the emergency room, where an innovative vaginal laparoscopic technique (vNOTES) was used to successfully remove the damaged fallopian tube, without an abdominal incision.
Director of the Urogynecology and Pelvic Floor Unit at Hillel Yaffe, Dr. Benny Feiner, who performed the surgery on Natalya, said, "Our main concern with an ectopic pregnancy is that the fallopian tube will rupture, and then there can be massive bleeding in the abdominal cavity, which is a life-threatening condition. Natalya was very fortunate that she arrived in time, and that the fallopian tube had not burst. They rushed her into the operating room and, using a vaginal laparoscopic technique, removed the damaged fallopian tube, without any abdominal incisions. This is an innovative technique that allows us to enter through the vaginal opening, meaning that the recovery process is quicker and easier, and without any scars.
Natalya was hospitalized in the Gynecology Department for recovery and observation, and after 24 hours was discharged home in good condition.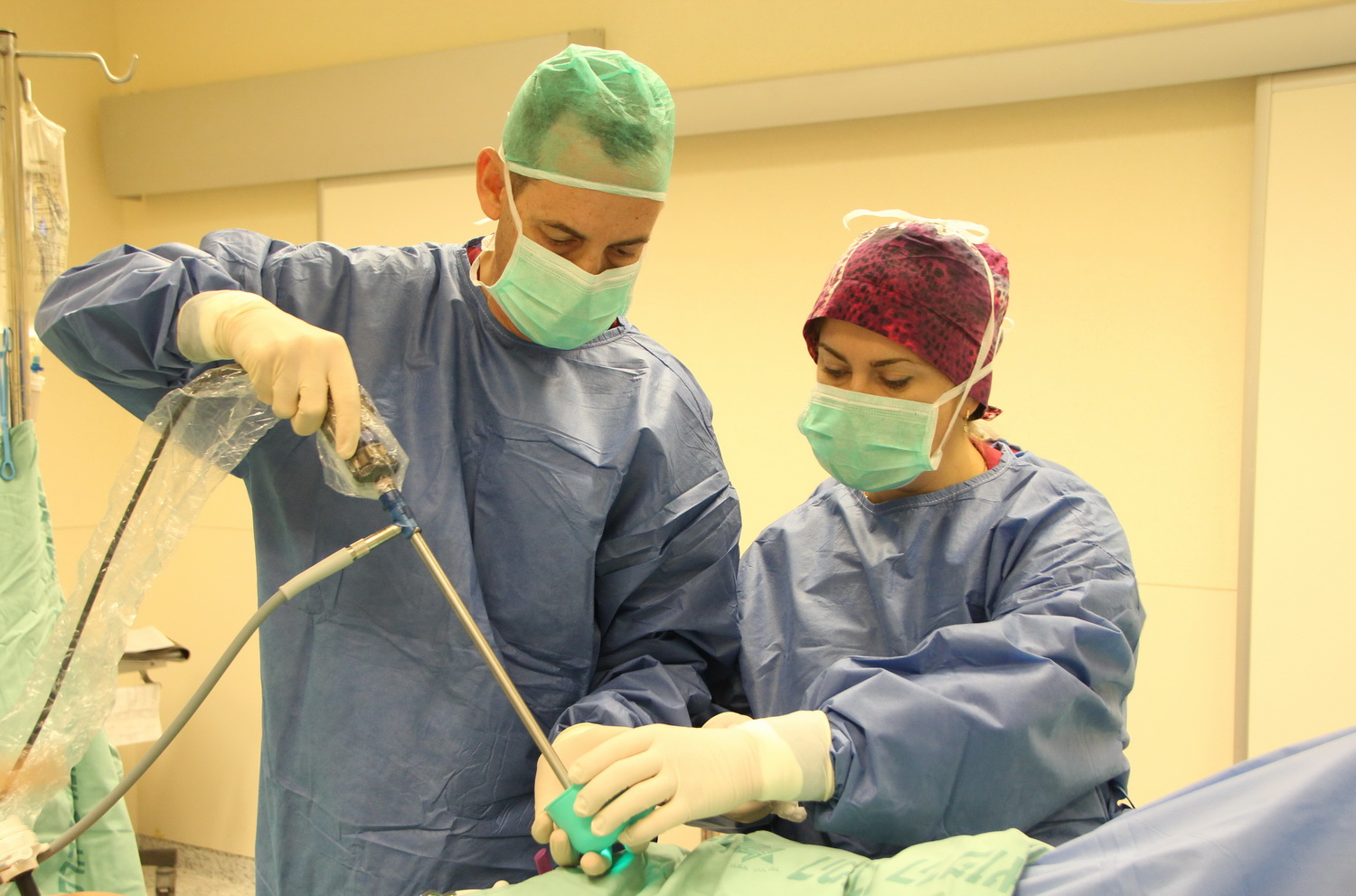 Dr. Feiner in the operating room at Hillel Yaffe Medical Center