Zohar an event producer before deciding to retrain as a nurse at the age of 32; Merav studied English literature and worked as a translator at a large company, until at the age 29 she decided to realize her childhood dream and become a nurse. Today, both of them work full time as nurses at different hospitals in Israel, in the Internal Medicine and Cardiac ICU departments, respectively.
"Those are only two stories of our excellent graduates, who completed our nursing retraining program designed for college graduates," said Dr. Merav Ben Natan, Director of the Nursing School, with great pride. "Let us also note the graduates of the standard academic track, who virtually all find work as nurses immediately at hospitals and HMOs around the entire country."
More impressive than these personal success stories is the unprecedented 100% pass rate on the government licensing nursing examination in September 2014. The exam was taken by fourth-year students in the academic track and students in the retraining program for college graduates. The average score in the academic track was 84.3 (compared to the national average of 80.9), with the highest score in Israel - 94, also going to the Hillel Yaffe School of Nursing.
The school explains the success of the graduates in all of the tracks, and particularly the retraining program through the special sensitivity to the objective difficulties faced by the students on the one hand, and the intense curriculum on the other.
"You are looking at people with bachelor's and even master's degrees, who want to leave their current professions and move into nursing," said Dr. Ben Natan. "The demands made on them are substantial, along with their commitment to their families and need to earn a living, and we are committed to their welfare and professional advancement."
The students at the school come from all over the country - Hadera, Netanya, Or Akiva and from the relatively far north and south: Nahariya, Shlomi, Nazareth, Beit Shean, Haifa, Rishon Lezion and Rehovot. Much to the pleasure of our staff, the demand for the academic track, particularly for the academic retraining program, has been growing steadily in recent years, given the success of our graduates. Today, the school is opening its 12th class for its academic retraining program, and in light of the strong demand, it will even open two more such programs in April and October 2015.
"It's important to note," stated Dr. Ben Natan, "that due to our focus on the well-being of our students, studies in the academic retraining programs meet three-four days a week. The school emphasizes the principles of excellence and human compassion, and gives graduates professional abilities and skills that will allow them to find quality positions easily in the healthcare system."
Read more about the Nursing School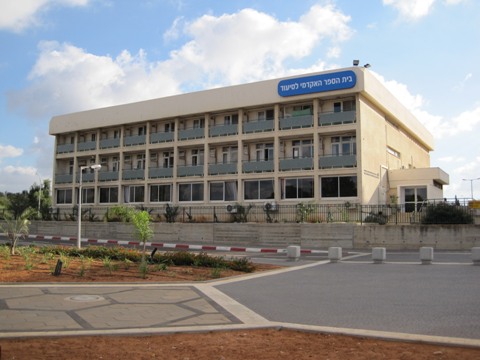 Hillel Yaffe Nursing School. Demand for the programs is strong due to the success rate of our students