The annual planting ceremony at Hillel Yaffe Medical Center was dedicated this year to caring for the health both of people and plants: the traditional planting was done in the area near the Mental Health Service, as preparation for the therapeutic garden for those who visit the unit and outpatient rehabilitation.
The first plants to be planted were squill bulbs that were moved by hospital staff from the area adjacent to the fence near Highway 2, after the decision to expand the highway next to the hospital, where they bloomed every year. The idea to "save the squill" as part of the therapeutic garden was raised by Nephrology Institute Director, Dr. Noa Yanai, and was embraced by Mental Health Service Director, Dr. Lydia Lerner and Outpatient Rehabilitation Director, Ms. Sigal Agri Shavit.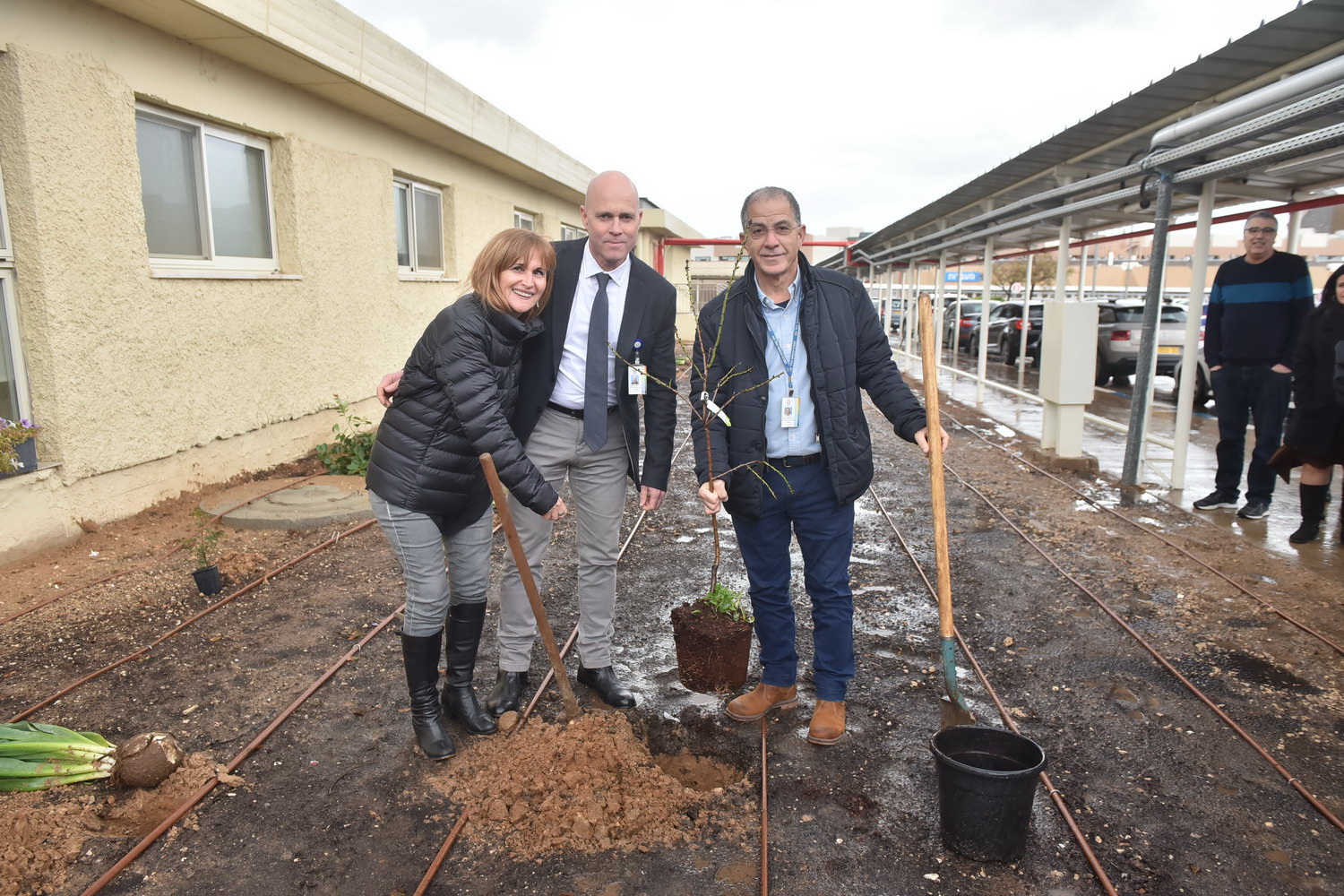 Before planting began, the hospital rabbi, Rabbi Dovev Bindiger, spoke. He was followed by Director General of the Medical Center Dr. Mickey Dudkiewicz and Administrative Director Dr. Amnon Ben Moshe, who each emphasized the importance of growth and prosperity, both in nature and in the work done for patients throughout the hospital.
Then, employees planted the bulbs that had been moved as well as various herbs, which patients of the Mental Health Service will tend to over the course of the year, with the help of the outpatient staff and chief gardener Mr. Hussam Aboulafia.