The excitement of the ninth-grade students from Hadera High School, who visited the Hille Yaffe Pediatrics Department this week to donate books to the hospitalized children, was obvious. They were accompanied by Mr. Aaron Kaminger, Toval (Tuli) Gvirtzman's stepfather, who was no less emotional. Toval was a graduate of the school, who fell in the First Lebanon War in 1982. He was the inspiration for the famous children's song, Tulik, and this moving tribute was in his honor. The song was written by Rama Samsonov, and the composer was Naftali Alter, and virtually every child in Israel is familiar with with Oshik Levi's rendition of the song.
Ella Gilboa, the homeroom teacher, said, "This is a special project developed to commemorate former students of the school who were killed in action. The project is guided by students from Beit Berl College. As part of the project, the children learned about Tuli and discovered that he was an avid reader. That is why they decided to collect the books and donating them to the Pediatrics Department at Hillel Yaffe Medical Center was practically a given. We educate the students to give and donate to the community, and this is a lovely and moving way to do so."
Tuli's father told the children that his family is delighted with the wonderful tribute and joined the children as they gave the books to the children hospitalized in the department.
The donation of the books this week was the "opening shot" of another project currently being run at the medical center, Har Hamatanot [Mountain of Gifts], initiated by Friends of Hillel Yaffe Medical Center, dedicated to collecting gifts as donations to the hospital for hospitalized children, so that every child hospitalized will receive a heartwarming gift to cheer them up during their stay.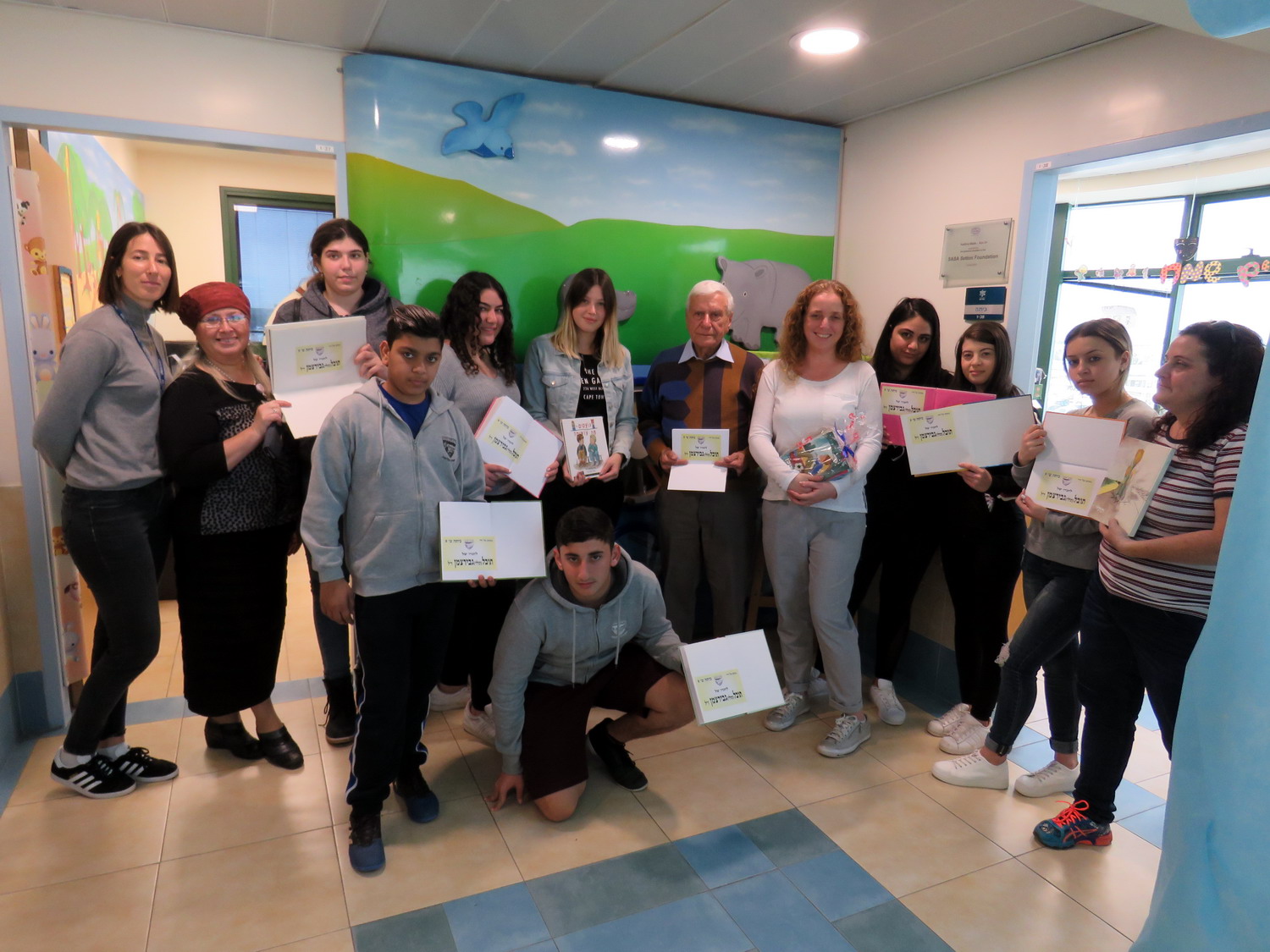 The students together with Tuli's father, Mr. Aharon Kaminger, holding a book with a dedication