Today, Monday, June 18th, a therapeutic relaxation garden was inaugurated in the maternity ward of the Hillel Yaffe Medical Center in Hadera – the first of its kind in a hospital maternity ward in Israel. The garden, which cost about 1.5 million NIS and was donated by JNF Holland through the Keren Kayemet Le'Israel-Jewish National Fund (KKL-JNF) in Israel, was designed by Zvika Kanonitz, an architect with rich experience in therapeutic gardens.
The inauguration ceremony included members of JNF Holland and KKL-JNF in Israel, the Hillel Yaffe Medical Center management, maternity ward staff and more.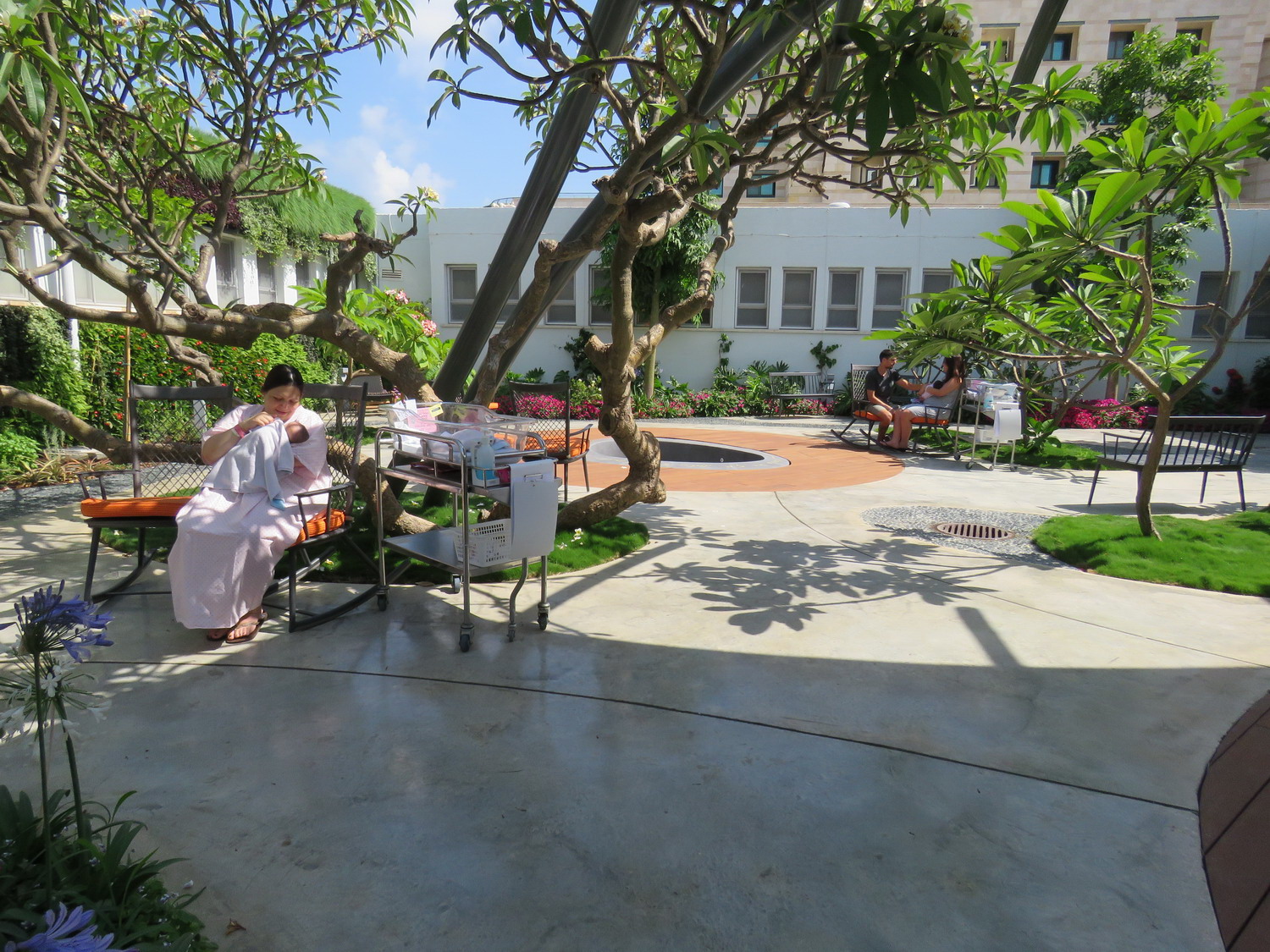 The therapeutic garden in the maternity ward of the Hillel Yaffe Medical Center
The therapeutic garden: a relaxing and private experience in the maternity ward
The relaxation garden is built entirely of rejuvenating and comforting motifs for postpartum women – planned and designed exclusively for the new mothers. The garden includes walking paths made of pebbles for a reflexology massage for swollen feet, winding through shaded and intimate areas. Comfortable seating throughout is incorporated with plants to create a microclimate which shades and protects patients from the sun, and a small water pool at the foot of a green vegetation wall attracts butterflies and birds. The garden is located at the heart of the maternity ward in a closed courtyard that is only available to mothers and their newborns, and entrance to the courtyard is only available through the maternity yard. The area is carefully guarded to provide patients with a sense of comfort and security and provide a quiet and calm environment in the days after giving birth, before their return home.
JNF Holland President, Prof. Moshe Kon, said during the ceremony that, "We are happy for the cooperation that brought about not just any garden, but a piece of heaven. As a doctor, I understand the importance of a relaxing and healing environment and I am proud of the result. KKL-JNF will continue to support amazing social projects such as these for Hillel Yaffe, out of our sense of duty and commitment.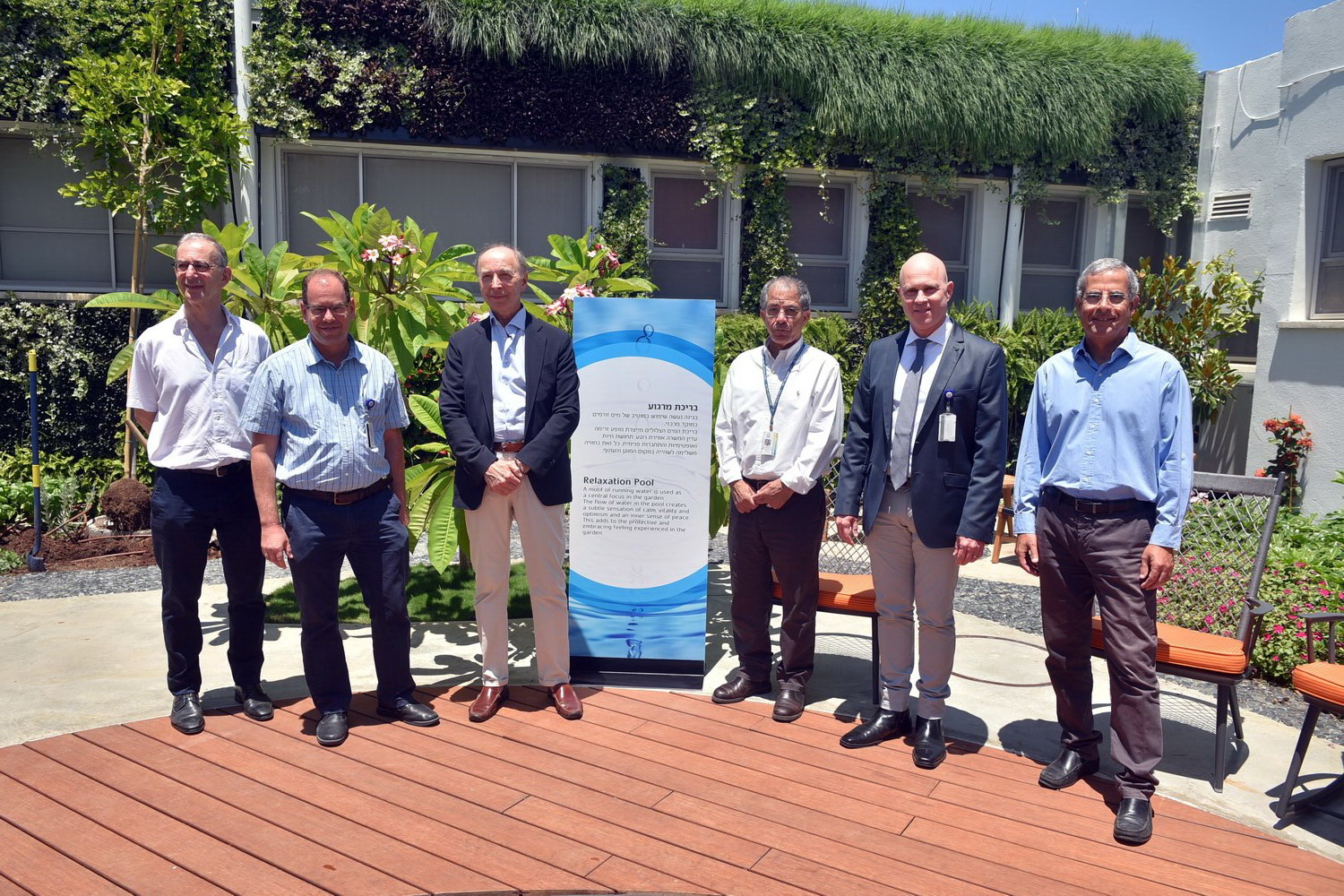 The inauguration ceremony participants
Director of the medical center, Dr. Miki Dudkevitch, said, "We are proud that we have the ability to provide our maternity patients not only a professional team and well-equipped department, but also a private garden accommodated specifically to their needs. I want to thank JNF Holland for the generous donation and to KKL-JNF for their collaboration along the way."
KKL-JNF Chairman, Mr. Daniel Atar, sent his blessings and said that, "This is not a donation; this is an investment. There is no asset more worthwhile than humanity. There is no better investment than an investment in society, and there is nothing more important than investing in public health and equality. It is my privilege that the organization that I head is taking this part of the community's mission and part of the country's responsibility upon itself."