May was declared Kangaroo Challenge Month in NICUs around the world. It is dedicated to a single goal - promoting awareness of the method and using it to help hospitalized premature babies. Hillel Yaffe Medical Center's NICU, well versed in using the method, joined the challenge based on its commitment to providing optimal care to their tiny patients and parents.
Kangaroo care is a method that promotes skin-to-skin contact between the premature baby and parents. In fact, it is a natural method of care that helps encourage nonmedical contact in order to make the stark transition from the warm womb to the supportive, yet clinical, environment of the NICU easier. The method has a positive impact on the normal development and survival of premature babies. The method also offers other advantages. It helps newborns regulate breathing and contributes to better weight increase, shorter hospital stays, increased milk production in the mother and higher rate of breastfeeding. Additionally, the method helps respond to the typical psychological issues of a preterm birth and contributes to bonding between preterm babies and parents.
Studies have shown that preterm babies whose parents adopted Kangaroo Care cried less, not only when being held by a parent, but also all other hours of the day, and achieved better neurobehavioral and mental development.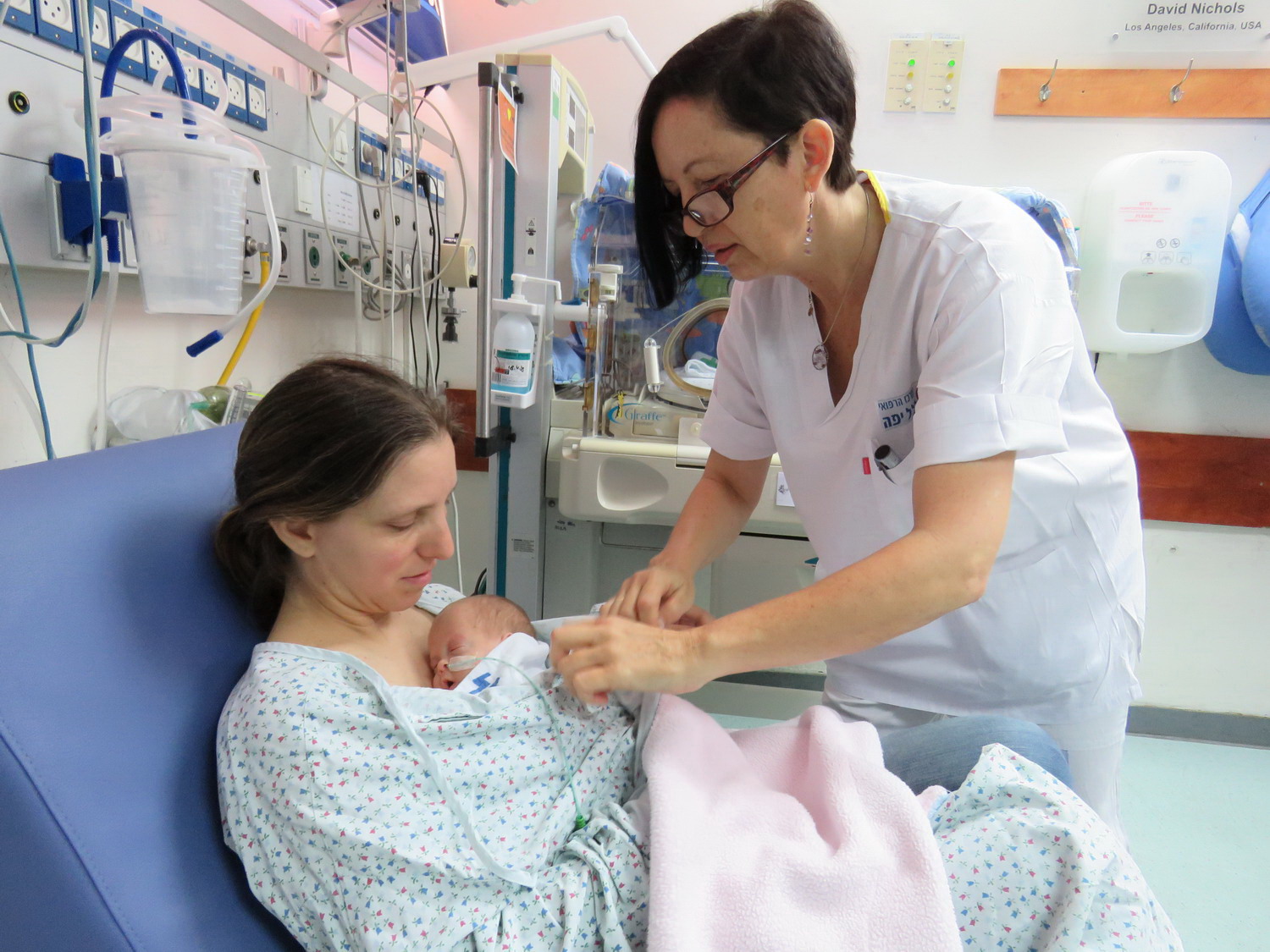 Nurse Yasmin Peretz helping new mother, Liat Rotenberg, use kangaroo care
The Kangaroo Challenge at Hillel Yaffe and worldwide
During the Kangaroo Challenge month at NICUs worldwide, including Hillel Yaffe's NICU, various activities are held to encourage use of the method – both among parents and the attending staff. Intensive training on the method was held at Hillel Yaffe, educational materials were distributed, instruction and explanation of the method were provided at meetings of parents held by the NICU staff every week. Kangaroo photos were taken to document kangaroo parenting, and daily recording of kangaroo hours in order to encourage and increase implementation of the method and more.
"We are aware of the psychological difficulty of a preterm birth. We know that parents also undergo a tough process when their child is in the NICU," said Yasmin Peretz, Head Nurse of the NICU Unit in the Newborn and Neonatal Care Department at Hillel Yaffe. "Therefore, it's important for us to give them all of the tools that they can use to help the staff, who works tirelessly to help the preterm baby grow, thrive and be discharged healthy. Kangaroo Care ensures involvement that truly helps the baby, so it is important that they be familiar with the method. The marathon is yet another tool we have to increase awareness."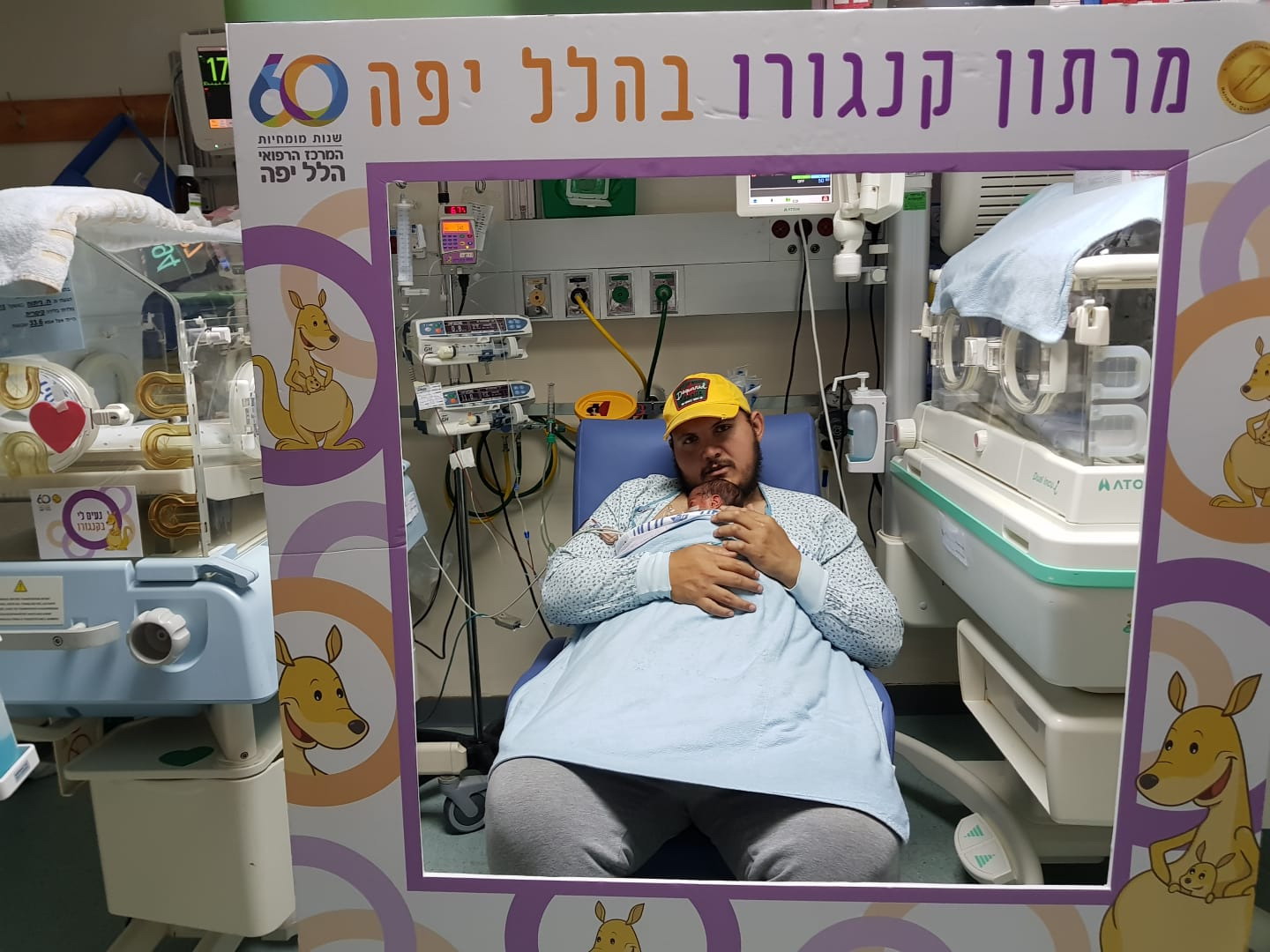 The Kangaroo Challenge at Hille Yaffe: strengthening the bond between parent and child