This week everyone at Hillel Yaffe Medical Center celebrated Health Week, a tradition in recent years dedicated to promoting the health of employees - a first-hand example for all patients and families who come to Hillel Yaffe Medical Center every day, explains Dr. Noa Berer-Yanai, Director of the Nephrology Institute and Chairperson of the Health Committee, which is in charge of the week's activities. "The decision to hold a day like this is based on the clear understanding that our employees are also a very important target audience when it comes to health care and prevention. That was the initial thinking of the Committee, which was strengthened and supported strongly by the administration."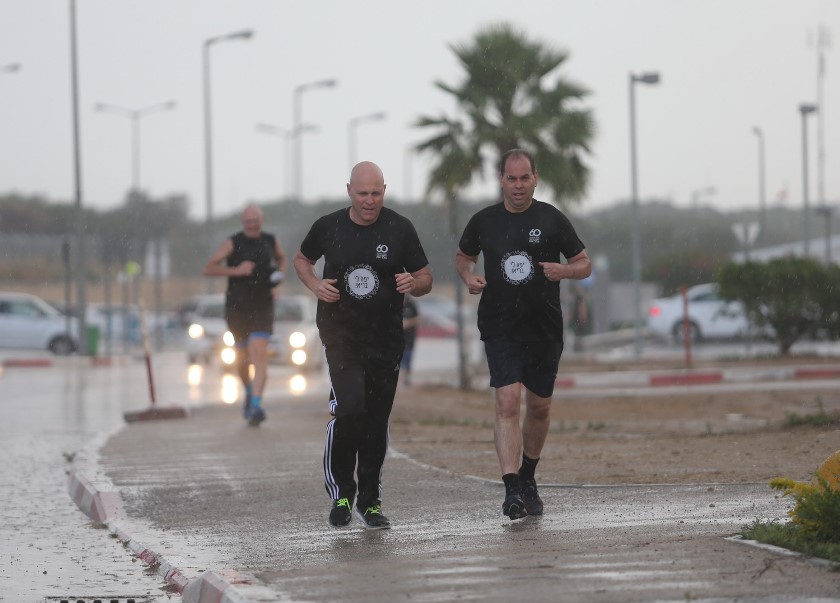 Health Week includes various and diverse activities such as medical exams at specific clinics at the hospital, a lecture and workshop on how to sit properly (ergonomically), a healthy cooking workshop and more. The crown jewel was a special day filled with "health" activities: bone building exercise, stretching and more, as well as a competitive morning run with the employees, together with the administration, and despite the very rainy weather, which is not typical at all for May. The two winners were Dr. Adi Klein, Director of the Pediatrics Department, and Aviv Edri, an orderly in the Transportation Department. Additionally, employees enjoyed a very well thought out breakfast and lunch, along with valuable information about the ingredients.
It was slightly wet, but very healthy. The pictures show it all.