As part of the patient experience challenge in the hospital's Emergency Room, Hillel Yaffe was seeking to find effective technology for patient and caregiver experience in the Emergency Medicine Department. Over the past year, Friends of Hillel Yaffe Medical Center helped raise funds to significantly upgrade the Emergency Room building. "During the process, a desire was expressed for some of the funds raised to be allocated to improving the service experience," said Sharon Schweppe, Chairperson of Menivim the new REIT Ltd. and the Friends of Hillel Yaffe Medical Center, "this also led to a connection with the Israel Innovation Institute, and together with the Emergency Medicine Department Staff, relevant professionals and the Deputy Director of the Medical Center, Dr. Alon Nevet, we began the process of finding technology solutions for the caregiver-patient service experience."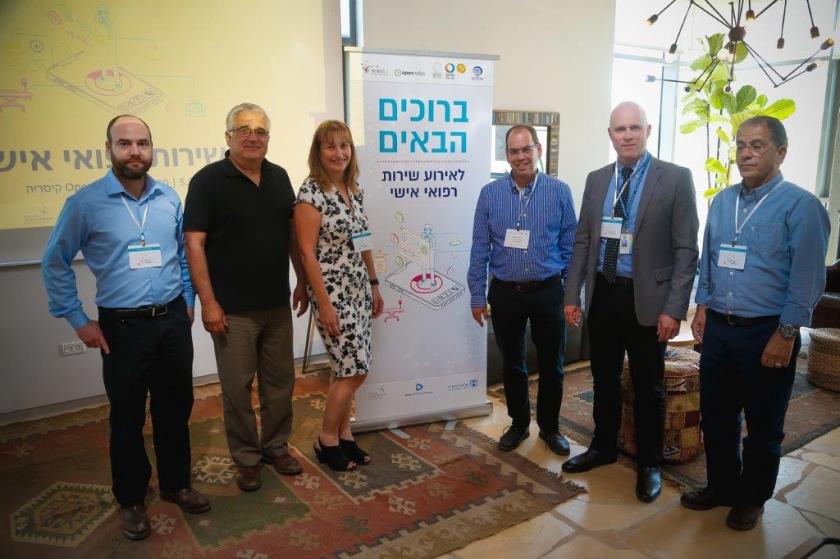 Two weeks ago, Hillel Yaffe Medical Center and the Israel Innovation Institute issued a call to companies interested in participating in the Emergency Room Challenge and, this week, as part of a special event, the challenge itself was presented along with other issues regarding which the hospital would like to cooperate with technology companies.
OpenValley network, which specializes in the worlds of entrepreneurship and innovation, was in charge of finding startups that meet the challenges presented by the medical staff, and integrated prominent ventures during the event. Michael Karasenti, manager of the Caesarea Development Corporation, views the connection with Hillel Yaffe Medical Center as being important for the region's residents.
As noted above, the event was attended by experts from Hillel Yaffe and representatives of high-tech companies and startups from the Park and in general, who enjoyed lectures about the Emergency Room Challenge and various technology concepts in the field of medicine.