Hillel Yaffe Medical Center, together with the Government Hospital Division, has been working for some time on the Medical Record for Medical Centers project. As part of the project, the current medical record is replaced with a new and modern program - Chameleon clinical record, in an improved format. The new record will unify work processes among the Ministry of Health's hospitals, while integrating quality procedures and uniformity in the structure of the information to facilitate research as well as measurement and management tools.
Hillel Yaffe's Neurology Department was the first, and as is suitable for those who go first, the milestone was marked with decorations in the department and the official launch of the project.
Hillel Yaffe is proud, once again, to be the first among the government hospitals to integrate a new information system. This shows the high level of trust the system has in the hospital's ability to lead significant efforts.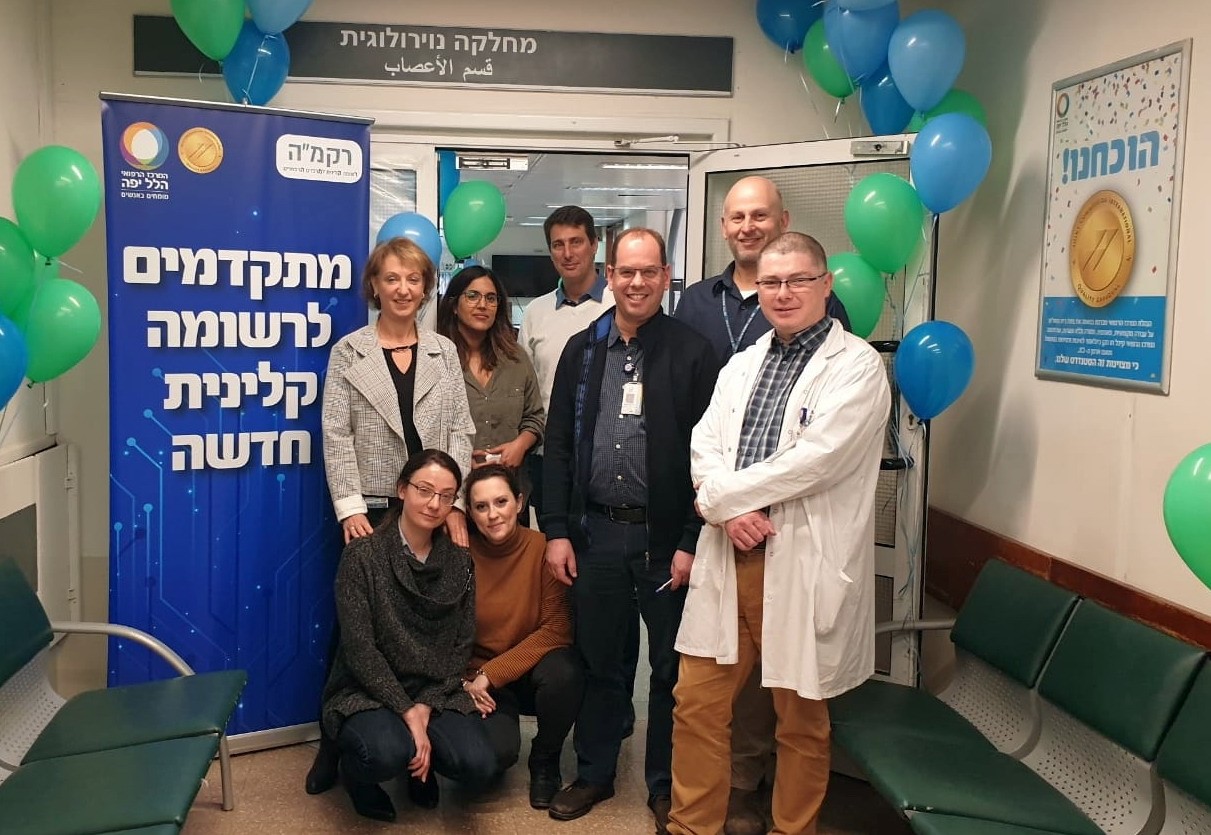 Launch of the Medical Record project in Hillel Yaffe's Neurology Department