The Orthopedics Division at Hillel Yaffe Medical Center has in recent months successfully performed several spinal surgeries fully by endoscope - a new minimally invasive technology that Hillel Yaffe is among the first in Israel to perform. This is technology used in fields such as gastroenterology and ENT, which uses a tiny camera and a thin tube to perform surgical procedures.
The innovative method offers numerous advantages: a small surgical incision and, accordingly, a very small scar (5-6 millimeters), little or minimal damage to soft tissues such as skin, muscles and nerves, minimal blood loss, less post-operative pain, quick recovery and return to routine - and even discharge home on the day of surgery.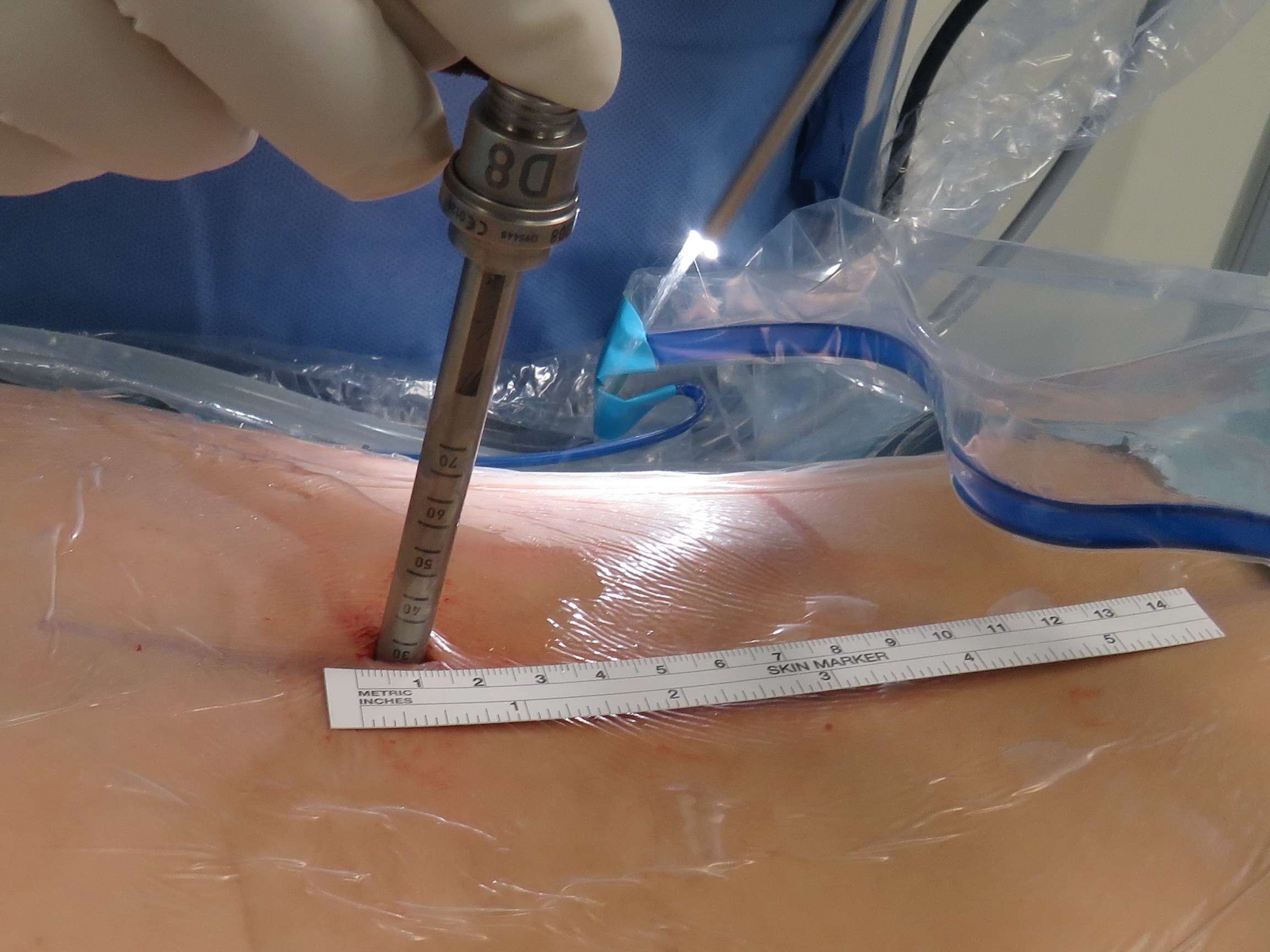 Spinal surgery using an endoscope. An incision that it is only several millimeters long
The improvement following surgery is also seen faster. Dr. Eyal Behrbalk, Director of Orthopedics A, who studied the innovative method in Germany, refers to a 35-year-old woman who came in to undergo surgery for a herniated disc that caused her to limp, "On the same day she had surgery, when she got out of bed for the initial examination, she reported that she had no pain and began walking normally again. The quick clinical improvement and minimal damage to soft tissues make it possible to return to the normal routine quickly and, in most cases, the patient does not require physical therapy or rehabilitation.
Note that minimally invasive surgeries have been used for some time, including in orthopedic surgery. However, most spinal surgeries to correct or remove a herniated lumbar disc are still performed using the open method, in which an incision of several centimeters is made in the back, with more extensive damage to soft tissue.
Hillel Yaffe is delighted to be among the first in Israel to make full use of minimally invasive endoscope technology and especially happy to give patients another possibility for a speedier recovery and quick return to their routines.