The clinic will offer special service from a nurse, in a field that affects quality of life fore many women - problems related to the structure and function of the pelvic floor, problems that cause a great deal of suffering to women of all ages. Common problems: pelvic organ prolapse, difficulty controlling sphincter muscles (urinary incontinence, fecal incontinence and gas), irritable bladder syndrome (frequency and urgency of urination), bladder pain syndromes, urinary retention and more.
"The importance of having a clinic that is actually staffed by a nurse, who also understands the continuity of care required throughout a woman's life, from pregnancy and childbirth to old age," states director of the unit Dr. Benny Feiner and the nurse in charge of the unit and service, Betty Lisser, "is, among other things, that the nurse creates an outstanding channel of communication for women who suffer from pelvic floor symptoms, and feel uncomfortable or embarrassed to seek formal medical advice."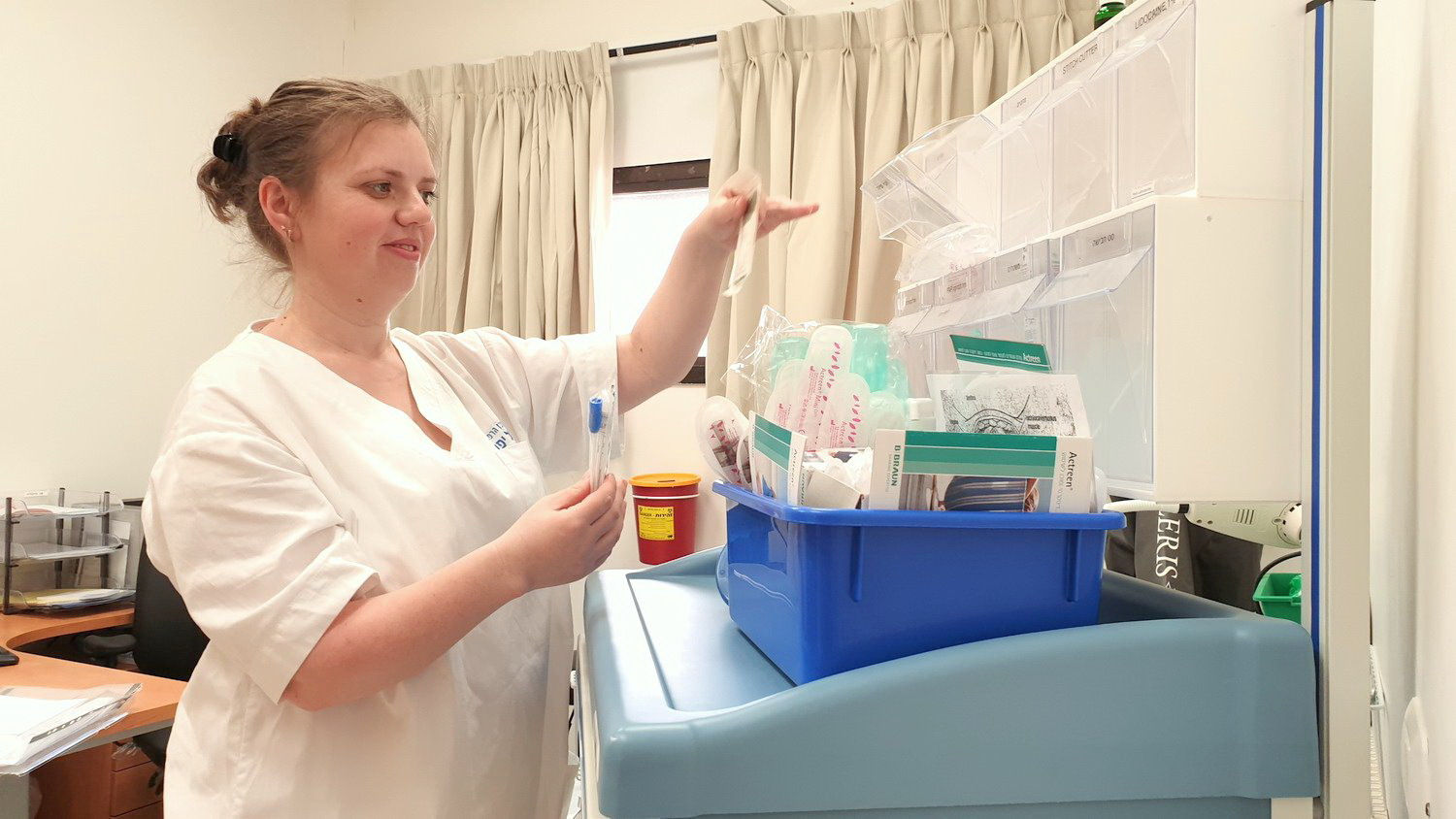 Nurse Betty Lisser at the Urogynecology Clinic at Hillel Yaffe
Among the services that will be provided:
Education on the use of a pessary for women suffering from pelvic organ prolapse who want nonsurgical treatment.

Education on proper urination habits and training of the bladder for women with an overactive bladder ("irritable bladder").

Assistance coordinating with other professionals for women suffering from a complex problem that requires a multidisciplinary approach (for example, gastroenterology, physical therapy, urology, and more).
To come to the clinic, you will need a referral from your general practitioner / gynecologist / urologist / gastroenterologist, and a financial commitment form from your medical insurer (HMO).
For additional Information and to schedule an appointment: 04-7744252 Clinic phone number: 04-7744245
E-mail for correspondence and questions: urogyn@hymc.gov.il