A famous proverb says, "It takes a village to raise a child", based on the concept of community help and family and community support during the days after childbirth. Nowadays, when community help is not necessarily physical, but remains on the internet, the new mother sometimes faces challenges that are far from simple regarding raising her child, as well as physiological, and of course emotional, aspects. All of these also affect the new mother's ability to breastfeed.
"You just had a baby. We'll begin with you patting yourself on the back, because that was a task nothing less than being a partner in the wonders of creation," notes the Hillel Yaffe Medical Center Maternity Division social worker, Keren Haliva, who also holds support conversations and workshops for postpartum women at the hospital. "You've gone through a complex and challenging experience that also involves emotional turmoil and physical complexity. Now add to that your wish to breastfeed, the infant's wish to breastfeed, and a host of other needs that also include reorganizing your home and your couples relationship, and you end up with a period of grappling with feelings of confusion, and being overwhelmed with joy, pleasure, and emotion, but also sadness, worry, tension, and exhaustion".
The importance of the woman's physical and mental state after birth for many aspects of the woman's welfare, including breastfeeding, carries great weight. There is a heavy emotional burden alongside the real physical difficulty after childbirth and therefore it is important to equip those women with knowledge that will help them during the days after giving birth.
"Breastfeeding includes giving – giving to the baby, certainly during the first few days after his birth, the best natural vaccination he could possibly get," explains Orna Greenberg, Head Nurse of the Maternity Department and a certified lactation consultant. Every new mother in the department is given an individual or group explanation about breastfeeding and its advantages." At the same time, we know that without surroundings that provide her with help and support during the first postpartum days, not only regarding breastfeeding, of course, breastfeeding will also be harmed".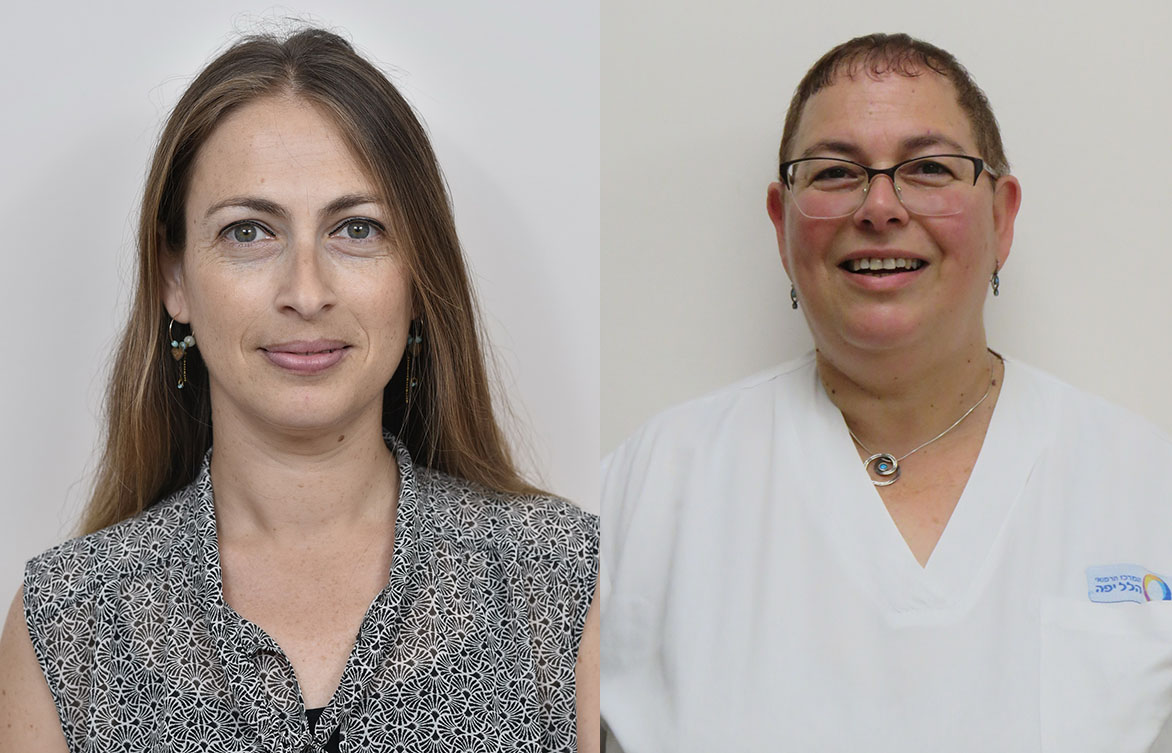 RTL: Orna Greenberg, Head Nurse of the Maternity Department and Maternity Division social worker
Keren Haliva

Haliva adds additional advice that she gives to postpartum women:
Look for sources of help and support – it can be your partner, mother, or sister. They can be your friends or even an internet support group that provides maternal advice, and also essential services, like coming to cook for mothers after birth. There are several such support groups, like Mom2Mom, Sirei Leida, etc.

Learn to ask for the help you need, and not what is offered to you. People offer to hold the baby, but all the new mother wants is for someone to prepare food for her. Your mother thinks you need a break outside and you just need to sleep another two hours? – Find what you need and ask for it.

Internet forums – there are dozens of mothers' forums, groups where you can receive support, share, and see you are not alone. Sometimes that's all that's needed. Something that helped another woman who tried to breastfeed, that reduced gas, that helped her? Try it too.

Sleeping and eating – as basic as they sound, still, there are women who find these two activities difficult during the first few days after birth. A supportive environment can make all the difference. The difference will also be felt regarding your mood, and also in your physical ability to breastfeed and care for the baby in general. Good nutrition and sleep have a decisive effect on mood.
"What is no less important is remembering that this is a temporary situation. The baby will grow bigger, and as he develops there will be many more changes," conclude Greenberg and Haliva. "It's important to be kind to yourself. Share your feelings, emotions, and needs with people close to you. There's no reason to hide them. On the contrary, if you share, it's likely you will discover women around you who experienced exactly the same things. If you are unsuccessful by yourself or with the help of those close to you – don't hesitate to ask for support or advice from a professional".