The United Hatzalah administration members came to the Hillel Yaffe Medical Center this week, where they met the Deputy Director of the Medical Center, Dr. Alon Nevet, the Emergency Room staff, and other hospital employees, so as to promote cooperation between the organization's volunteers – residents of Hadera and its environs – and the Emergency Room staff.
It is no secret that Israel's emergency rooms are extremely crowded and work under intensive pressure to help all the patients who turn to them. The overload on the staff of the Emergency Room – which is often full to over one hundred percent capacity – is extremely heavy, and the dedicated, professional staff find it difficult to meet the demand. To improve the service and provide a better solution for the patients, a wonderful initiative has begun, led by David Apriat, a nurse in Hillel Yaffe's Emergency Room and a United Hatzalah volunteer, who picked up the gauntlet and connected the two.
During the meeting, it was decided that the United Hatzalah volunteers will be integrated in the Medical Center's Emergency Room and help both the patients and the Emergency Room staff. The United Hatzalah volunteers are paramedics, with professional training and knowledge, meaning they will be able to help the medical staff with drawing blood and measuring vital signs, inserting an IV, and even performing an ECG.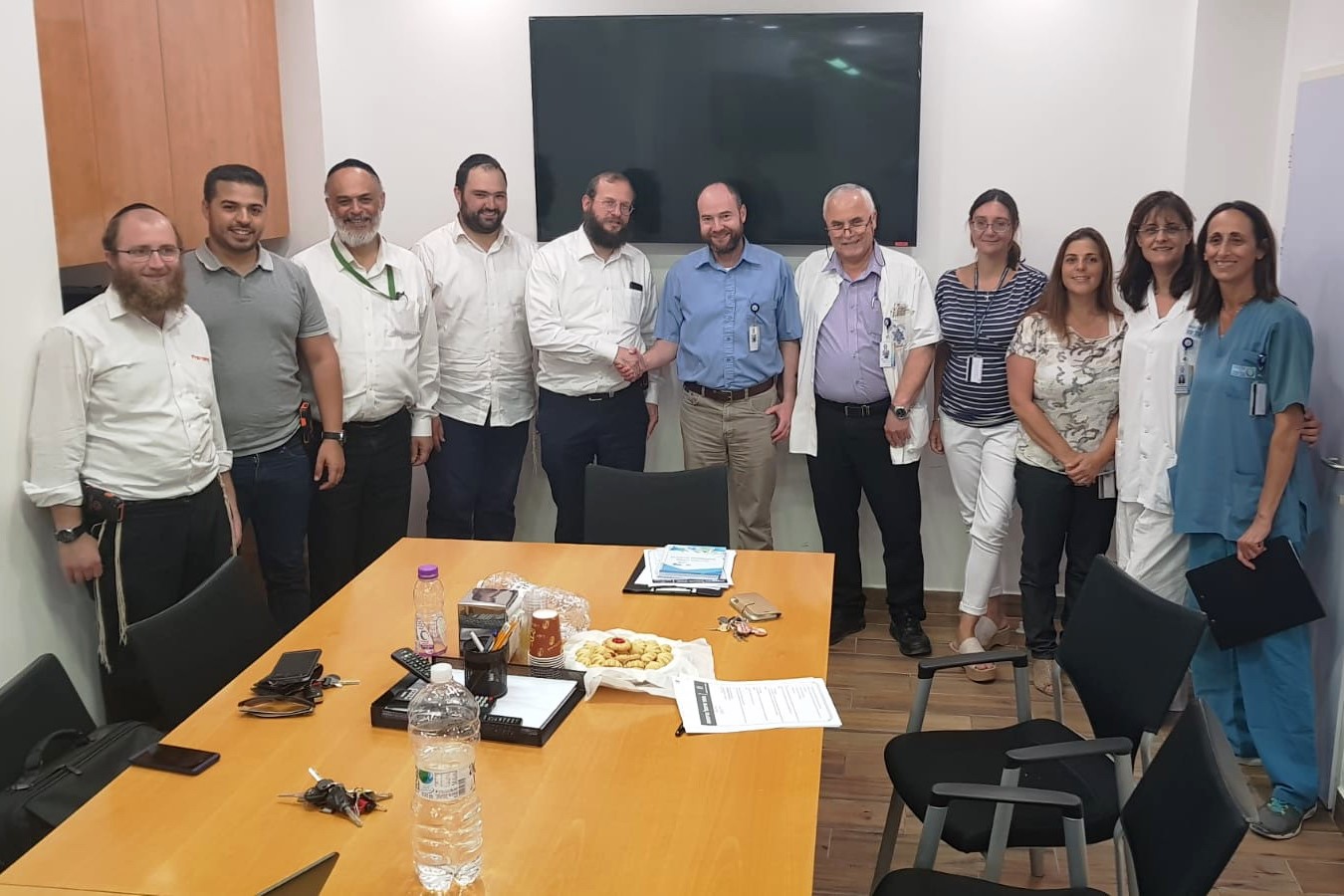 Representatives of United Hatzalah and the Hillel Yaffe Medical Center at the meeting

Mira Libel, Head Nurse in the Department of Emergency Medicine, welcomed the partnership, and noted that the addition of volunteers with medical knowledge and training would greatly help reduce the overload in the Emergency Room and allow the nursing staff to devote enough time to each patient, while providing the best possible treatment to every single patient.
Dr. Jalal Ashkar, Director of the Emergency Medicine Department, also commented and added that this is one of the many projects that the Emergency Medicine Department is promoting so as to improve its services for its patients. "We place emphasis on "the patient at the center" and are leading several projects on this issue, including a Smart ER app to increase the availability of personal information in real time for every patient, and the "eye contact" project in which volunteers accompany the patients and help them during their visit to the Emergency Room.