The visit by Herzog and his wife, who were accompanied by Mr. Doron Rubin, Chairman of the Hadera-Eiron-SE Consortium, included the innovative and modern cardiac catheterization rooms that are currently being completed for the hospital's Cardiology & ICCU Department, as well as the Neurology Department's new Stroke Clinic. They also visited the Pediatrics Department and were given a broad review of what happens in the hospital from various vantage points – infrastructure, construction, technological, service, etc.
Also present were members of the hospital management, Chairman of the Friends of Hillel Yaffe Medical Center, Moshe Morag, and Director of the Pediatrics Department, Dr. Adi Klein.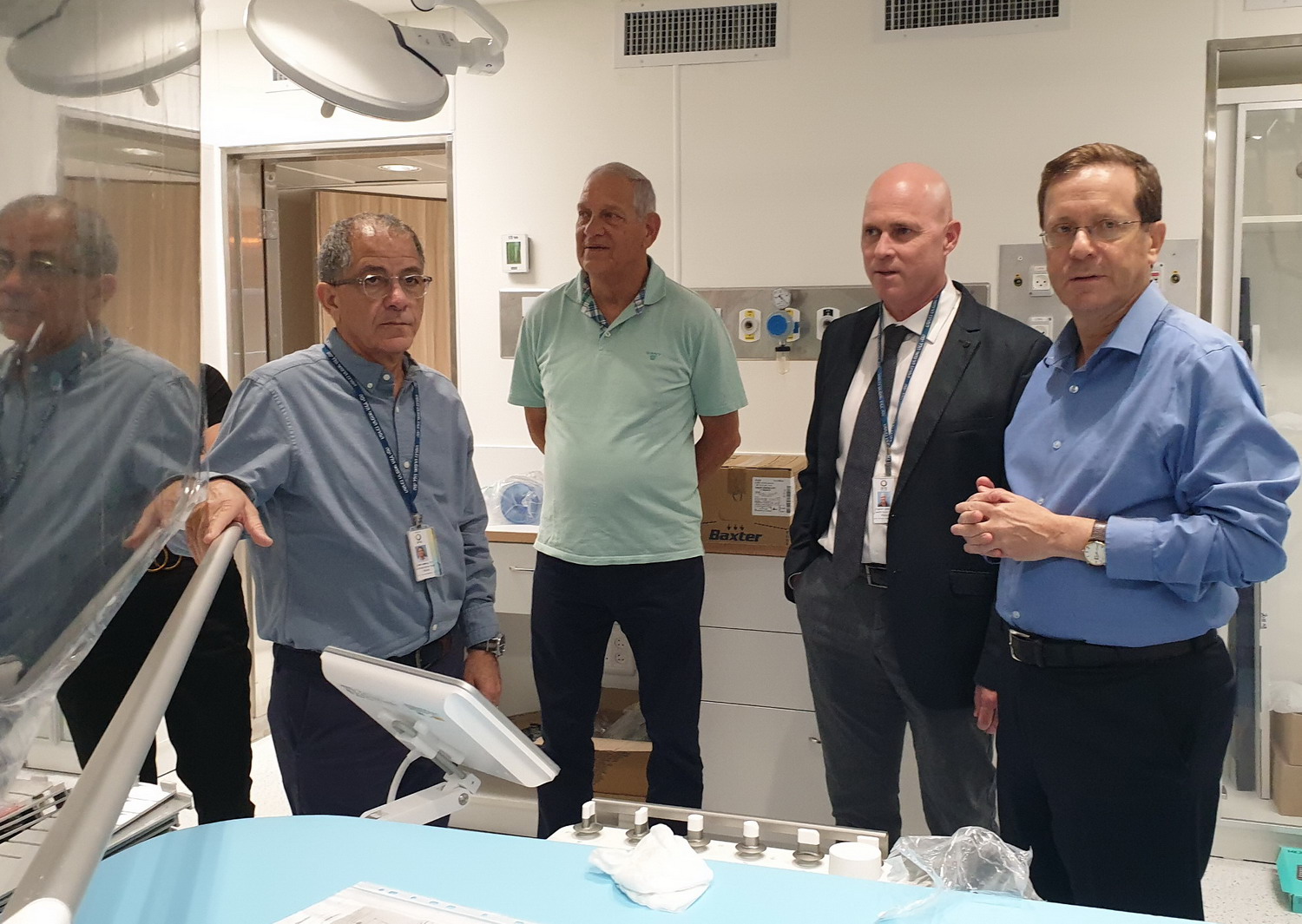 From right to left: Chairman of the Jewish Agency for Israel, Mr. Isaac (Bougie) Herzog; Director of the Hillel Yaffe Medical Center, Dr. Mickey Dudkiewicz; Chairman, Friends of Hillel Yaffe Medical Center, Mr. Moshe Morag, and the Administrative Director, Dr. Amnon Ben Moshe in the area of the new cardiac catheterization rooms

During the visit, current and future cooperative efforts between the Jewish Agency and the Medical Center regarding research, medicine, and other topics were discussed. Director of the Medical Center, Dr. Mickey Dudkiewicz, explained that the hospital has many needs due to the constantly growing population. He also reviewed the existing welcome partnership with doctors from the Jewish communities in the USA, created in cooperation with the Jewish Agency for Israel.
At the end of the visit, Mr. Herzog and his wife noted: "It is very impressive to see the rapid developments at the hospital in recent years, and the special emphasis here on people and humanity is felt in all areas of its activity". They also said that it is very important to pass on everything they were privileged to see during their visit to all the Diaspora Jewish communities and in general, and that they would help the hospital as much as possible in the future.