The Hillel Yaffe Medical Center is the first hospital in Israel to have recently begun carrying out knee replacement surgery using a robotic arm. This is new technology that has been in use throughout the world since 2012 and has already succeeded in proving its efficiency. "This is a robotic assistive system that incorporates use of a robotic arm held by the surgeon, using a surgical procedure individually tailored to the patient. The software guides the surgeon and instructs him regarding the exact position of the implant, while providing tools that allow him to prepare the bone precisely for the implant," notes Dr. Yaron Berkowitz, Director of the Orthopedics B Department at the Hillel Yaffe Medical Center, who carried out the first surgical procedure.
The first patient, Luba Kushlin, aged 73, from Petah Tikva, came to undergo the surgery after 15 years of severe knee pain, which deteriorated over the past year. After she had seen Dr. Berkowitz on television, she decided to come to Hillel Yaffe, and was privileged to become the first person operated on by the innovative robot. The day after the surgery, she already walked on her leg, and even smiled at her family. Another surgical procedure has already been carried out, that was also successful, and Dr. Berkowitz notes that the hospital will make this surgery routine, within the framework of being a public government hospital, for patients who request it and are suitable candidates.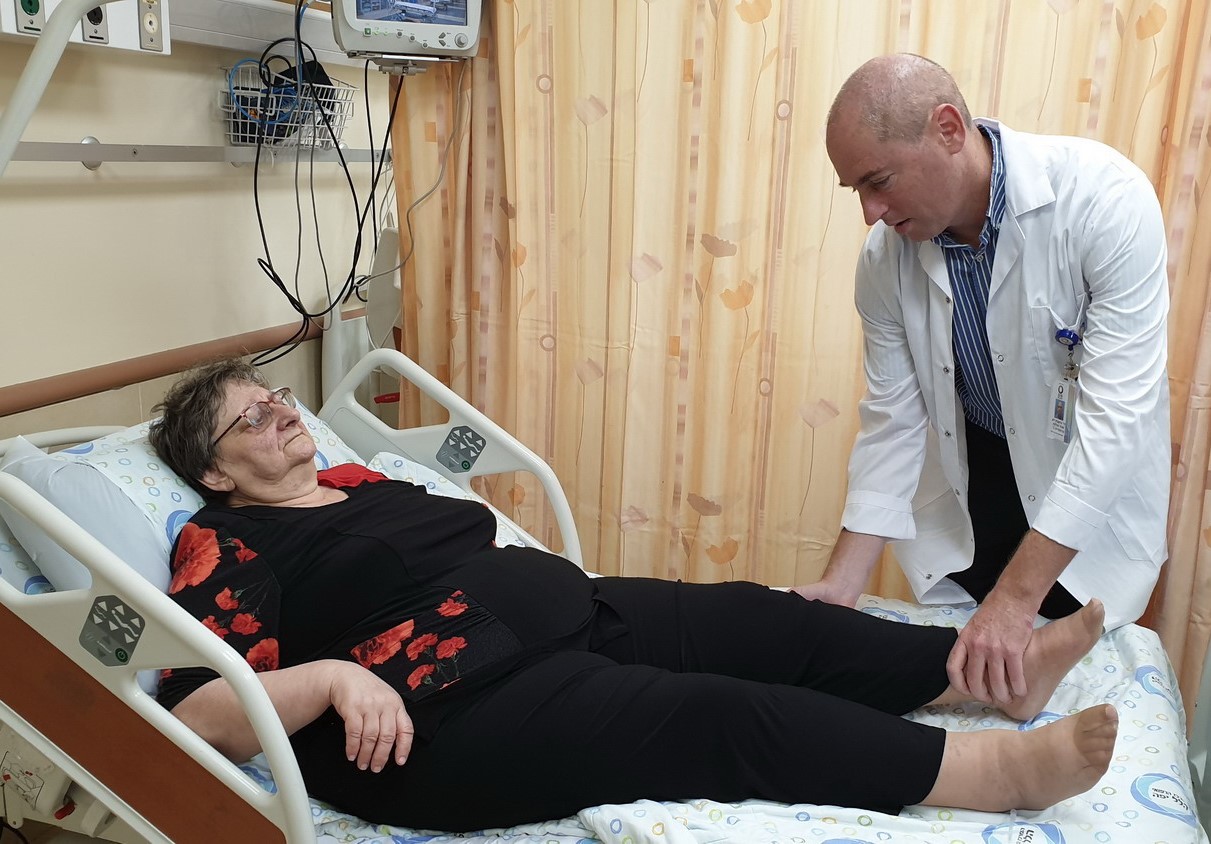 Dr. Berkowitz examines Mrs. Luba Kushlin before performing the surgery
Every year, thousands of knee replacement surgeries are performed, particularly on patients aged 60 and above. Around 15% of the patients express poor satisfaction with the surgery outcomes. "After many years in which we were forced to operate mechanically, this technology will lead to a significant change in the form of the surgery, which will be carried out, as we said, by an extremely sophisticated robot, supervised by an orthopedist who has had professional training in operating and the use of the robotic arm. Likewise, this technology will enable the best possible accuracy and adjustment for the patient, and thereby bring about higher patient satisfaction," adds Dr. Berkowitz.

How does the technology work?
"The first stage is the robot creating three-dimensional imaging of the patient's knee. Then, based on the image, it plans the exact location of the implant, in accordance with the patient's individual anatomy. During the third stage, after having positioned the implant, the device examines the planned stability and range of movement that will be created after surgery. At the fourth stage, the saw blade enables sawing the bone in the most accurate manner," explains Dr. Berkowitz.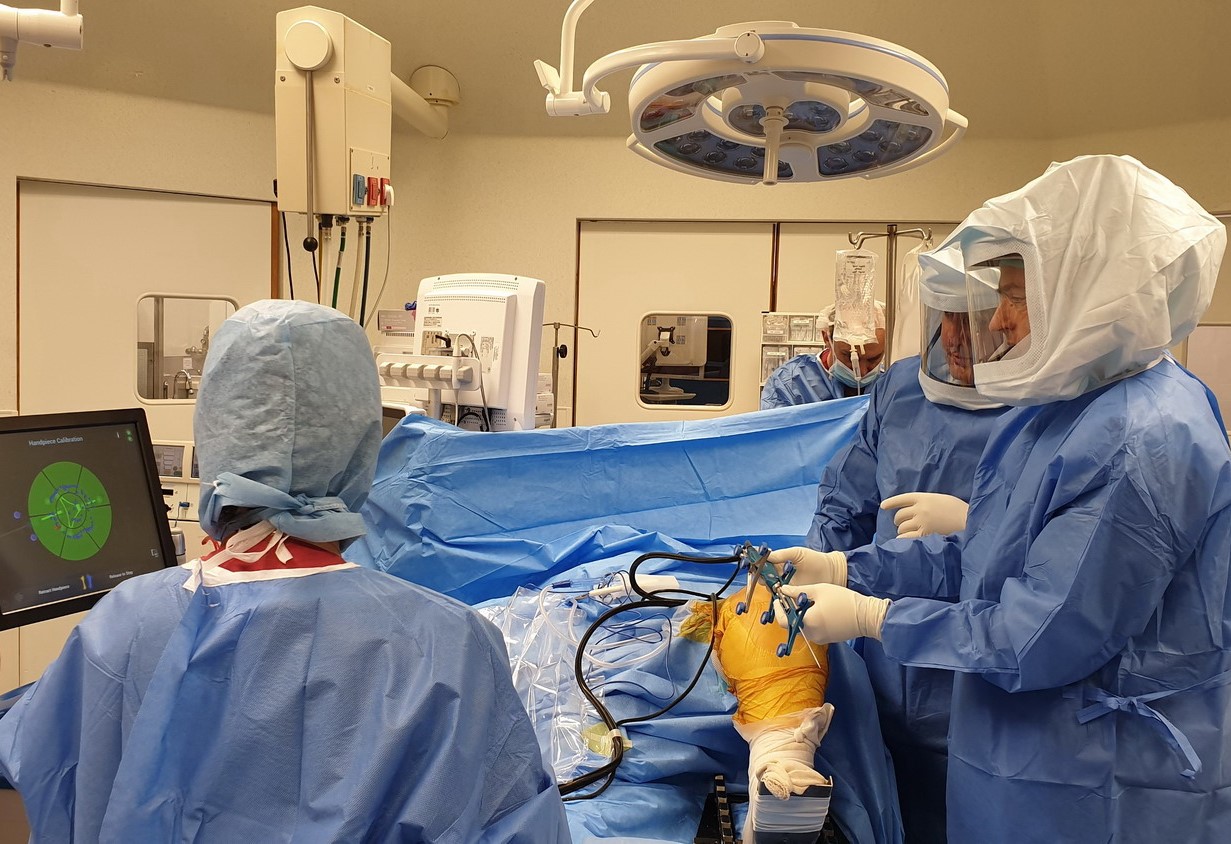 The first robotic knee replacement surgery in Israel

Advantages of the method

This method has several significant advantages:

1. The robot creates a 3-D image, and in essence dispenses with the previously required pre-surgery CT scans.

2. The robot enables placing the implants in the most precise manner, with the greatest possible match to the patient's anatomy.

3. The device does not deviate from the plan adopted prior to surgery.

4. Better ranges of movement and a shorter rehabilitation process.

5. The sawing operation is halted the minute the surgeon deviates from the specified dimensions, and thus, practically, prevents a situation in which osseous tissue is removed unnecessarily, which does not happen with the manual method.

As already mentioned, the Orthopedics Division at Hillel Yaffe Medical Center currently routinely performs this surgery, within its framework as a public, government hospital.

For additional information and to schedule an appointment for consultation, call *6742