Over 170 medical professionals attended the study day, and enjoyed lectures on a variety of topics in child development from the experts of the Hillel Yaffe Medical Center, and specialists working in the community, HMOs, and other hospitals. The lectures included topics such as innovations in pediatric spinal disorders, parenting children with autism, new methods in treating genetic diseases, the effects of screen use on child development, solitude and its expressions at various ages, and locating and identification of abuse among children with special needs.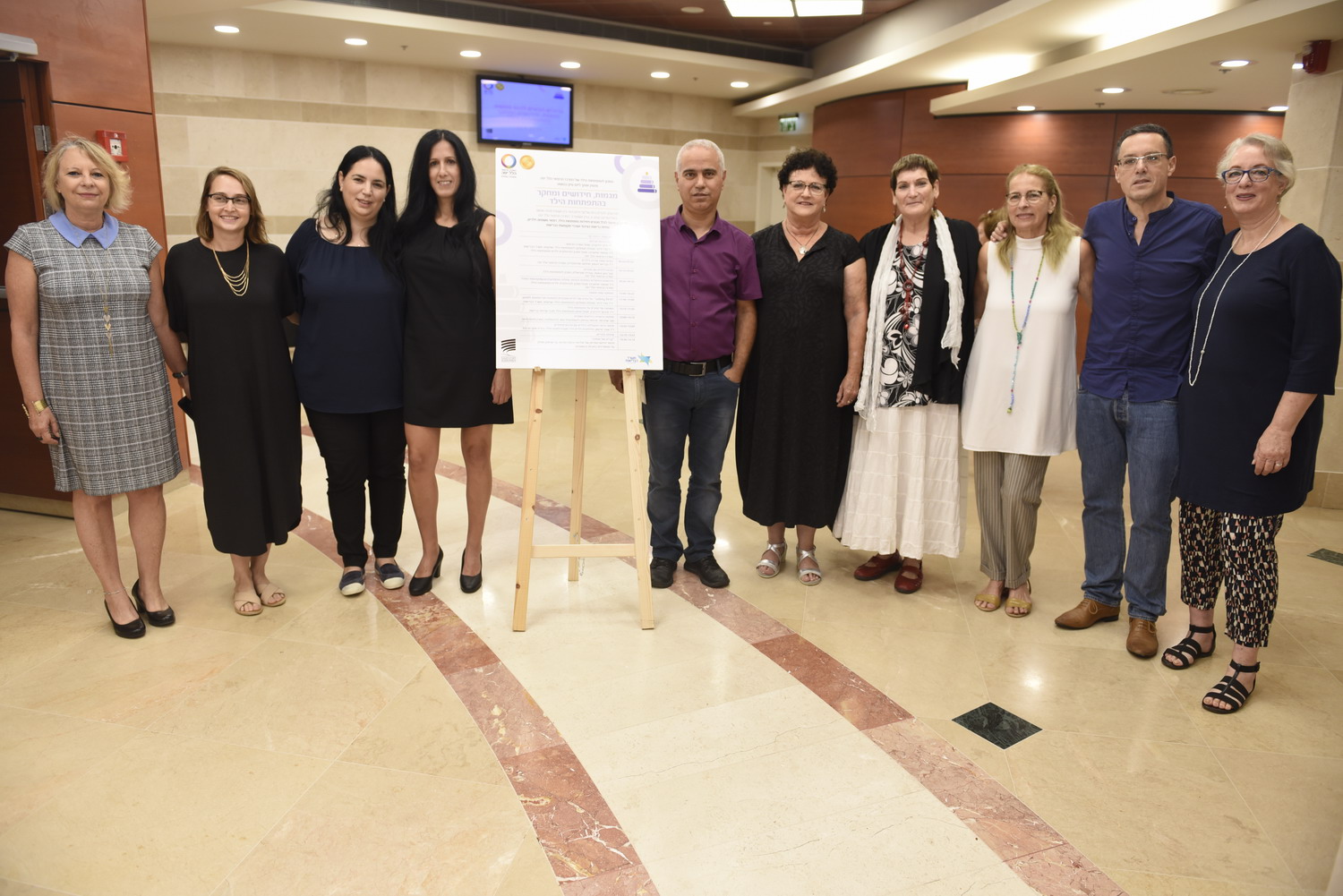 The Child Development Institute staff with representatives of the Ministry of Health and Israel Society of Developmental Pediatric Medicine at the beginning of the study day
The day began with a welcome by Dr. Muhammad Mahajana, a specialist in pediatric neurology, and director of Hillel Yaffe's Child Development Institute, whose staff were responsible for organizing the conference.
This was followed by greetings from Director of Hillel Yaffe Medical Center, Dr. Mickey Dudkiewicz, who noted that the field of Child Development requires coordination by many people, all of whom help the child grow by providing normal and correct services. He was joined by the Director of the Department of Child Development and Rehabilitation at the Ministry of Health, Dr. Hadar Yardeni, who noted that the field of Child Development is constantly required to provide services to an increasing number of children with complex backgrounds.
The day ended with a performance by El-Roi and Daphna Edrei who have cerebral palsy, who shared their inspiring personal story on coping as a couple and family.