This was surgery for partial elbow joint replacement, that has only started to have been performed in Israel in recent years. The procedure is minimalistic in comparison to the familiar, accepted total elbow replacement surgery, although the fact that it is more complex and requires greater skill and precision on the part of the surgeon means it is carried out less frequently both in Israel and in general.
The surgery was performed for the first time at Hillel Yaffe on a 70-year old patient from Hadera, after she was diagnosed with a distal humerus fracture. This caused her sharp pain and limited her movement in her elbow and arm, leaving her unable to perform basic activities such as bathing and dressing.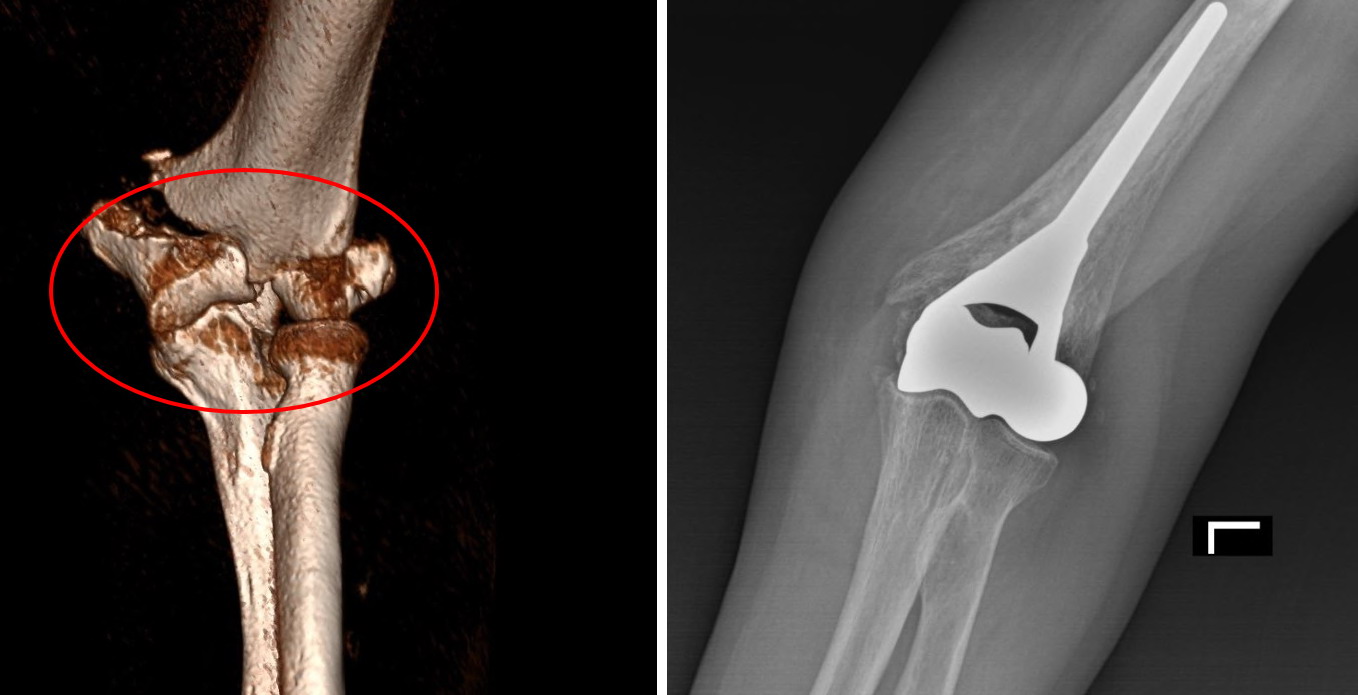 On left: the fracture in the elbow before surgery. On right: the elbow after the replacement surgery
"After a series of tests, it was decided to perform surgery, during which we partially replaced her elbow joint, meaning, we replaced only the problematic side, without encountering the healthy part of the elbow," explains Dr. Ofir Uri – Deputy Director of Orthopedics A at Hillel Yaffe, and a specialist in shoulder and elbow orthopedics. "Without surgical intervention, the elbow would have remained injured due to the complex fracture and would have caused limited movement and significant disability."
Dr. Gil Laufer, Director of the Shoulder and Elbow Service at Hillel Yaffe, who participated in the surgery, adds and explains, "Complex elbow fractures are a frequent problem among the older population, who are more prone to injuries, tripping up, and falling. In many cases, conservative treatment with a hanging cast is enough. At the same time, in some cases there is a clear need for elbow joint replacement surgery, especially for patients over the age of 70, and when the person has low bone density. We are delighted that following her surgery, the patient has resumed almost fully normal functioning, and can perform activities of daily living and continue living an independent lifestyle, which would have been impossible without the surgical procedure she underwent."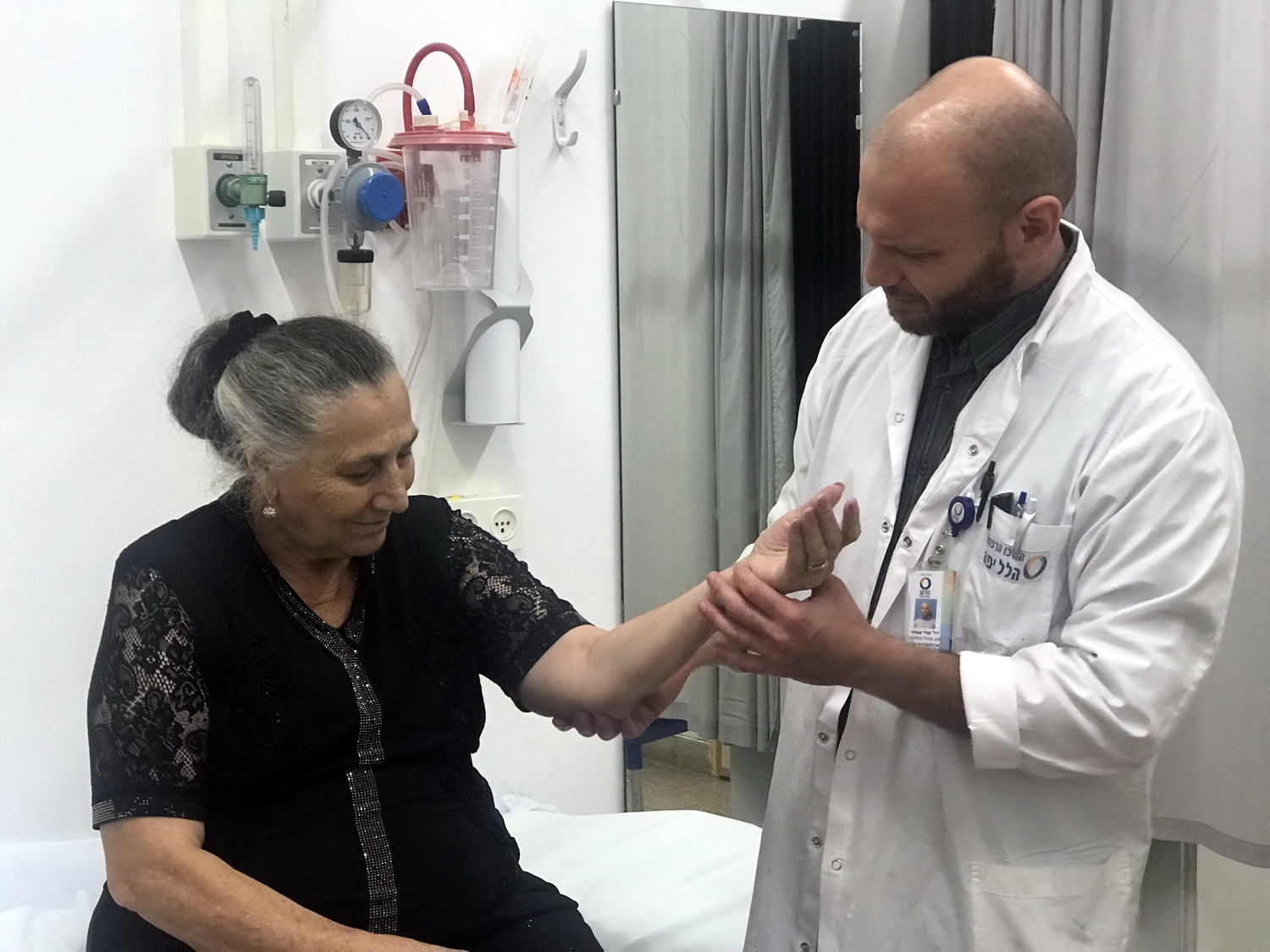 Dr. Ofir Uri examines the patients after surgery
To schedule an appointment for consultation, call: *6742.