Dr. Eitan Heldenberg is a resident of Bnei Zion and a graduate (cum laude) of the Faculty of Medicine at the Technion, Haifa. He completed his specialist residency in vascular surgery and his year of internship, as well as his years of specialization in general and vascular surgery, at the Sheba Medical Center at Tel Hashomer. After his internship, he participated in in-service training in endovascular surgery at St Mary's Hospital in London. After completing his specialist residency program, he worked as a senior vascular surgeon at the Tel Aviv Sourasky Medical Center, and from 2010 until his appointment at Hillel Yaffe, he worked at Asaf Harofeh Medical Center, first as the Director of Outpatient Clinics and the Vascular Surgery Institute, and from 2015 was Director of the Vascular Surgery Department. As previously noted, he was recently appointed Director of the Vascular Surgery Unit at the Hillel Yaffe Medical Center.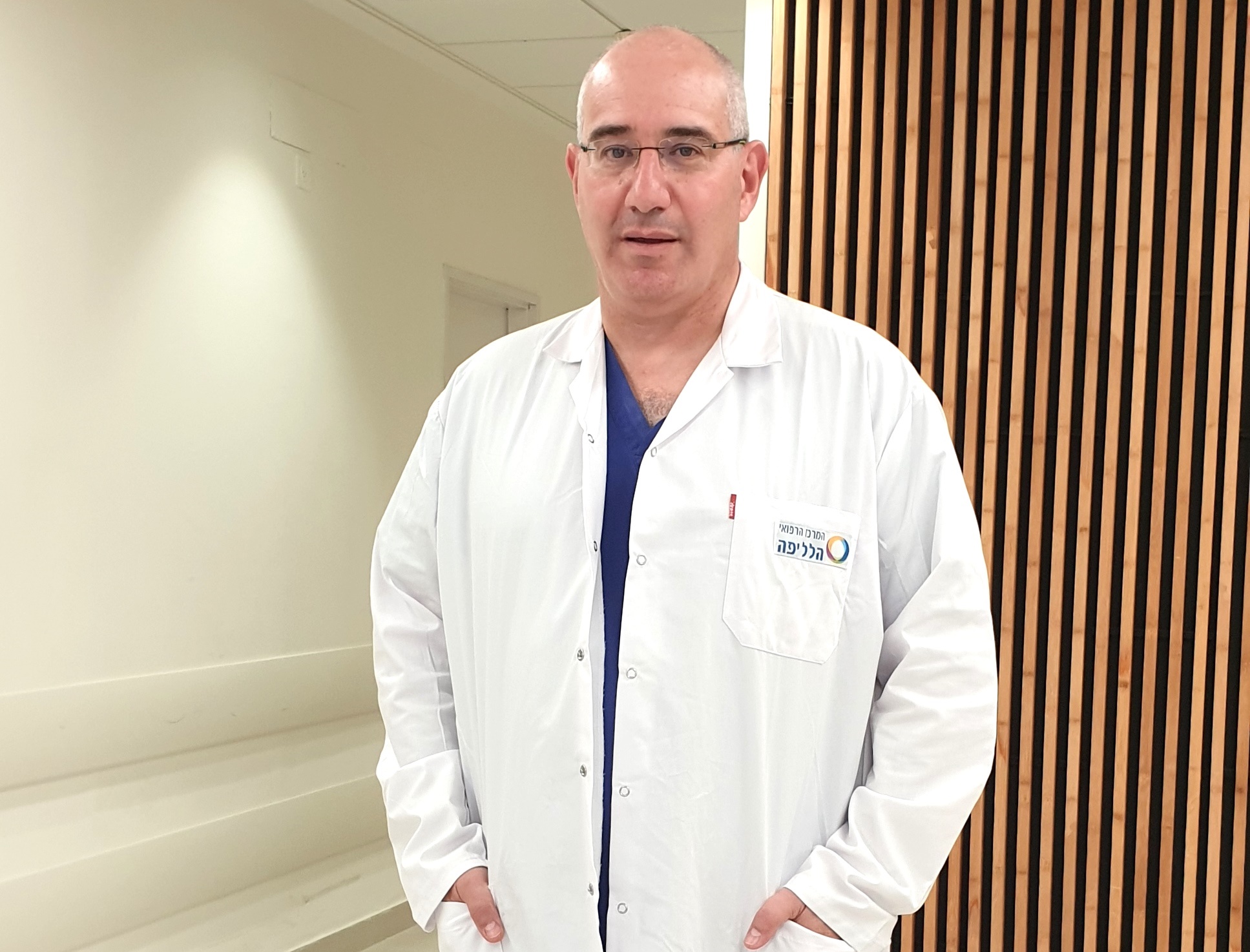 Dr. Eitan Heldenberg
Dr. Heldenberg is involved with academic activity, has won awards for being an outstanding lecturer at the Faculty of Medicine in Tel Aviv, and is a member of many professional bodies, including the Israel Vascular Surgery Society, The Israel Trauma Society, and the Israeli Surgical Association.
Dr. Heldenberg's plans include developing the vascular surgery services in directions such as endovascular treatment (implanting covered stents) for aortic aneurysms, opening a unit for treatment for types of dialysis access, and advanced treatment for vascular diseases. "It is important for me to position the unit as a leading department in the field of vascular surgery in Israel," concludes Dr. Heldenberg.