To mark Israel's National Physiotherapy Week that takes place this week (November 3-8), the physiotherapy team at Hillel Yaffe, headed by Yael Kirbs Cohen, initiated activity for those hospitalized in Hillel Yaffe's internal medicine departments. The program's goal was raising patient awareness of the great importance of physical exercise as treatment for pain.
The program involved physiotherapists coming to each of the internal medicine departments and teaching physical exercise in groups to the patients, in accordance with their abilities and physical condition. Likewise, the patients were given important tips regarding physical exercise and maintaining a healthy and active lifestyle.
The initiative was greatly appreciated by both the patients and their families, as well as the department medical staff. Yael Kirbs Cohen, Director of the Physical Therapy Service, notes that at the end of the week, they will check the possibility of introducing such activity on a regular basis in these departments.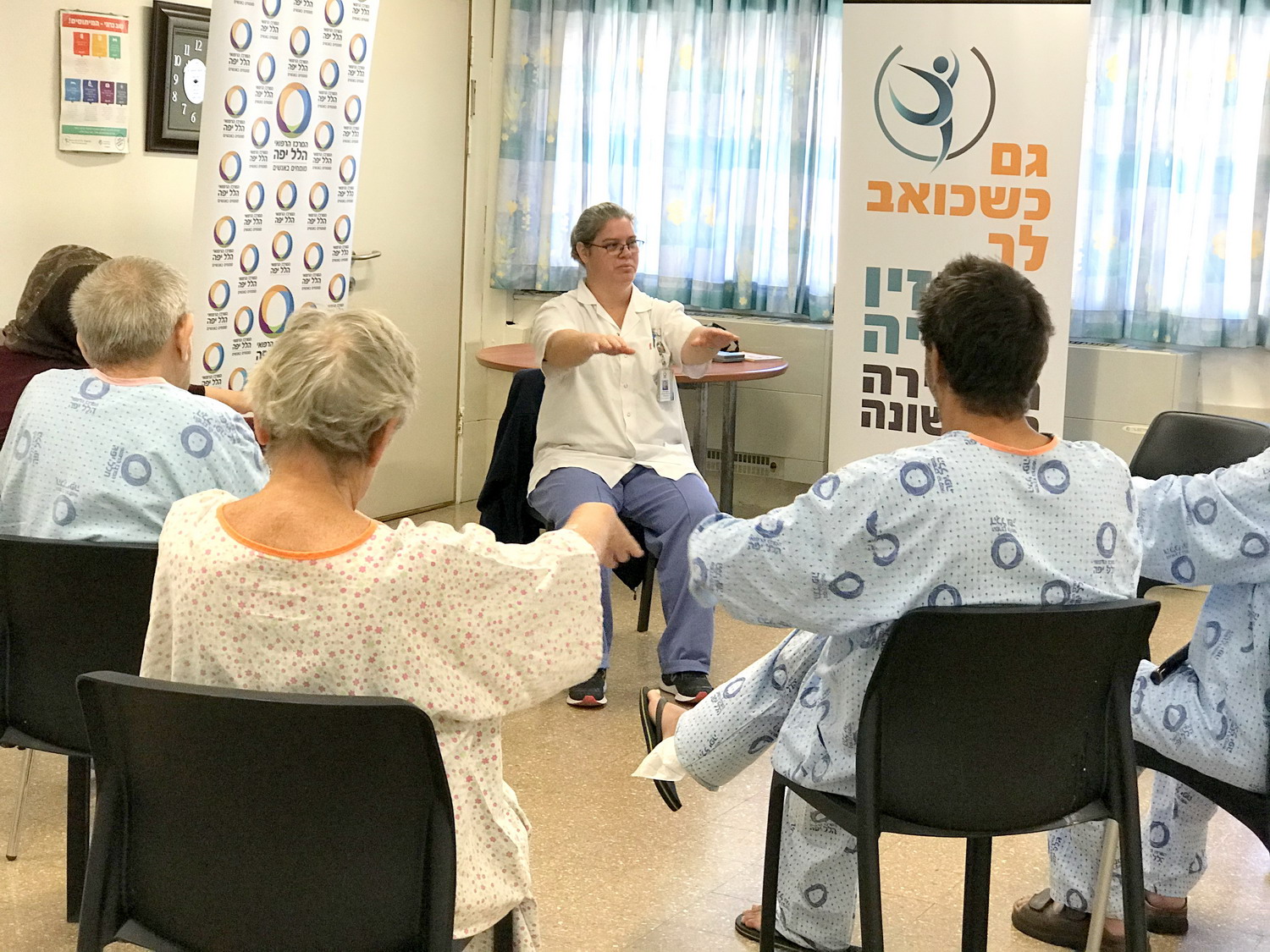 Patients in one of Hillel Yaffe's internal medicine departments during activities with the physiotherapists