The Hillel Yaffe Medical Center IVF Unit's staff held a professional conference on IVF for an audience that was chiefly made up of community administrators at all levels. The goal: improving and making the service more effective regarding bureaucracy, while also strengthening the link between staff in the community and the hospital, and exposing them to the Unit's broad activity and successes in fertility treatments.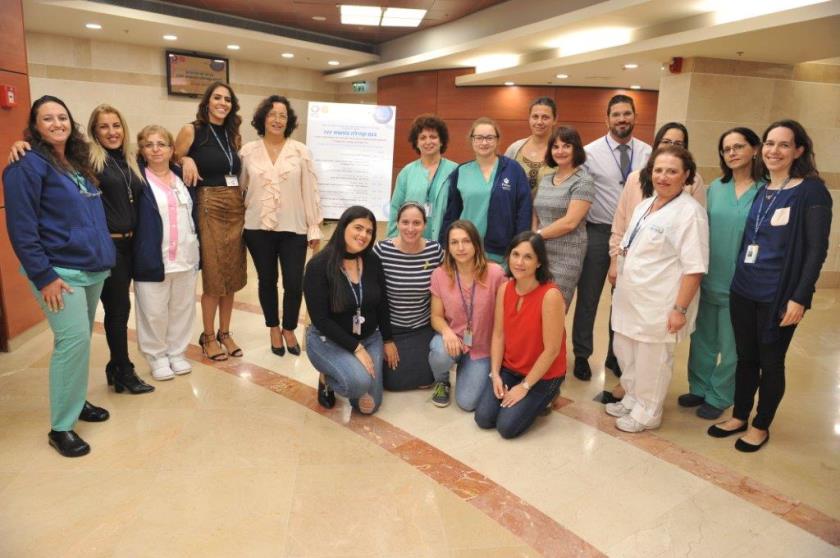 The Hillel Yaffe IVF Unit staff
The conference was coordinated and organized by Ms. Hila Ben-Shabat, head secretary of the unit – she and the team of secretaries who work with her are in direct daily contact with these people working in the community. The conference opened with a welcome by Dr. Amnon Ben Moshe, Administrative Director of Hillel Yaffe Medical Center, and Prof. Motti Hallak, Director of the Gynecology and Obstetrics Department, who noted the importance of maintaining continuous and close ties between the hospital and the community so as to provide a professional, available, and effective solution for couples requiring infertility guidance and treatment.
After they had spoken, the Director of the IVF Unit at Hillel Yaffe, Dr. Einat Shalom-Paz, explained the latest innovations and updates regarding fertility treatments. Other lectures given during the conference included the emotional aspect of fertility treatments, and the importance of the nursing help given to the women during the treatments, IVF, and laboratory tests. The conference ended with a detailed explanation of the administrative part of fertility treatments, how the bureaucracy can be moved along and the services and treatment for these women be made more effective.