Despite the many changes and updates that enable people to live with AIDS (HIV), many people are still deterred just by hearing the word AIDS, and are afraid to get tested.
Hillel Yaffe Medical Center, which operates within different frameworks to advance good health, will be holding free AIDS testing within the community over the coming month, with the goal of raising awareness regarding the importance of testing for the disease.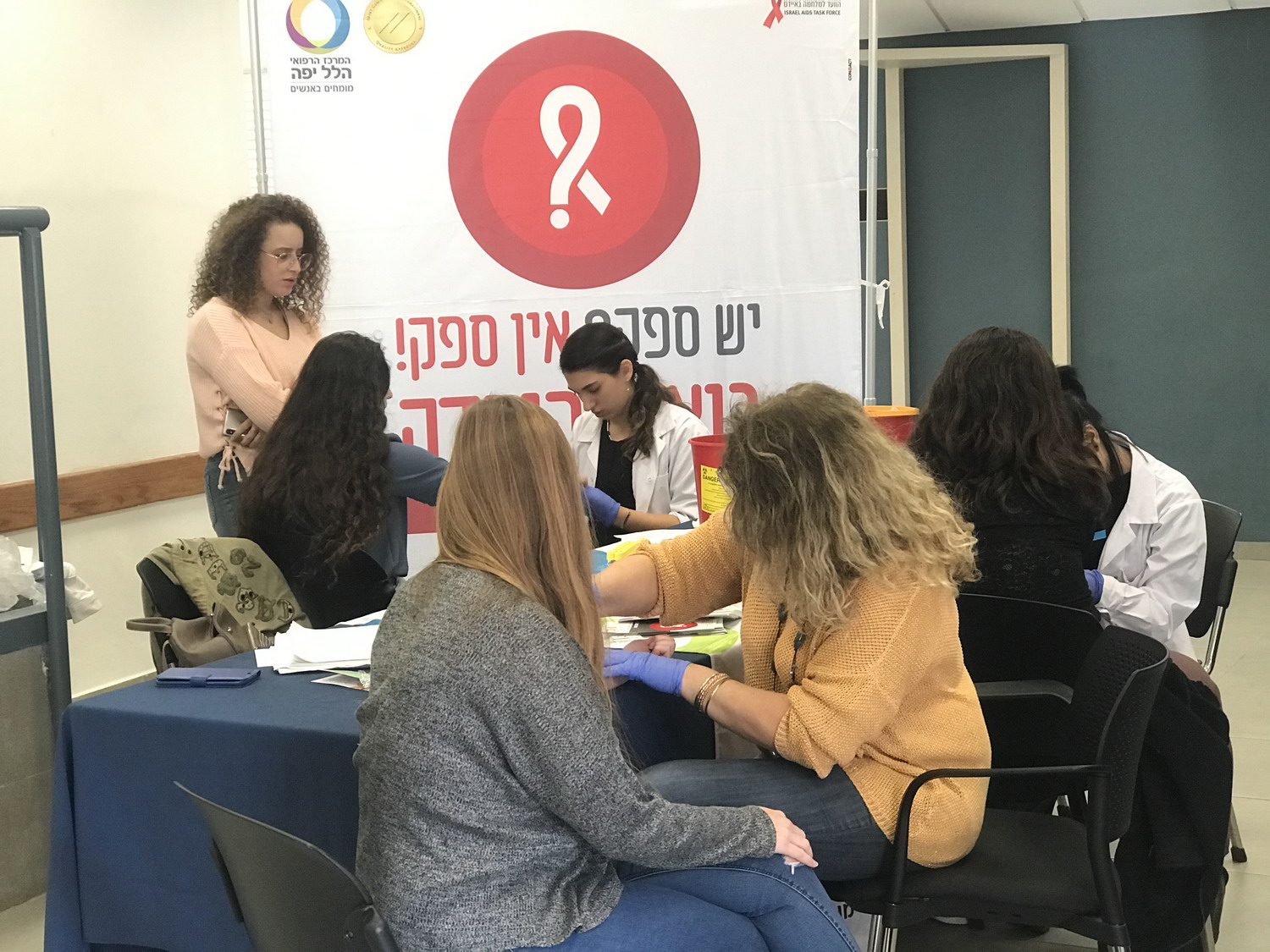 The testing station with staff from Hillel Yaffe at the Ruppin Academic Center this week
The first testing day was held at the Ruppin Academic Center at the beginning of the week. The hospital will operate two more testing stations over the month, at the Michmoret campus (on December 11, 2019 from 10:00 a.m. – 1:00 p.m.), and at the Netanya Academic College (on December 15, 2019, from 10:00 a.m. – 1:00 p.m.) The test results are confidential and are given over in a personal telephone call to the person tested.
Dr. Sharon Reisfeld, a senior physician in the Infectious Diseases Unit and in the HIV clinic at Hillel Yaffe Medical Center, recommends that everyone get tested at least once during their lifetime: "Today, AIDS is considered a chronic disease, which can be diagnosed in any of us – adults, young people, women, and men. From all ethnic groups and population sectors, heterosexuals and LGBTs. The earlier the stage at which the disease is detected, and suitable medication that prevents harm to the immune system and the accompanying infections is given, the more HIV carriers can continue living their regular lives."