The goal of the Inbar Program – a joint venture of the Ministry of Health and MAOZ – is to help strengthen the public health system by developing the next generation of administrators and leaders for the health service. The program lasts for two years and includes academic studies and practical experience in administration and health. It is enriching and provides many tools to the participants, and, as already noted, most of those taking part are from the medical field. The Deputy Director of the Hillel Yaffe Medical Center, Dr. Alon Nevet, is a past participant.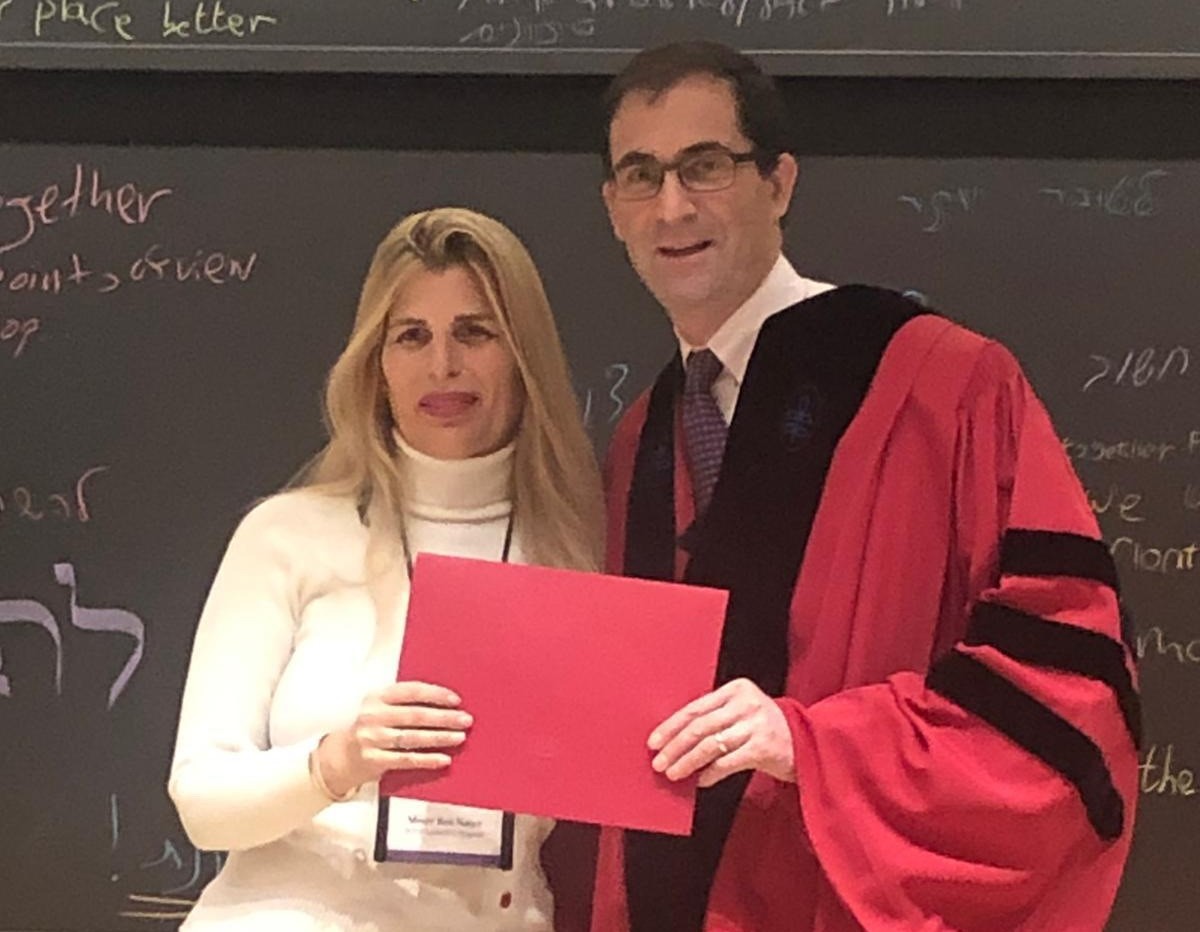 Dr. Merav Ben Natan and Prof. Margolis, lecturer at Harvard and Director of the Inbar Program
One of the high points of the program – now running for the fourth time – is the trip to Harvard University, from where Ben Natan returned in December. On this trip, the participants visit the medical centers in Boston and the Harvard Business School, with the goal of learning about ways to improve and increase efficiency in the health system and promote advanced administrative capabilities. The participants also see advanced research laboratories, pharmaceutical industries, technological greenhouses, and biotechnology companies, as well as a great wealth of ideas that can be implemented in the Israeli health system.
Dr. Ben Natan summarized her impressions from the visit and noted that, "the trip gave me significant insights as to how we can improve the training of the students studying at the Hillel Yaffe Academic School of Nursing, to make best possible use of their potential so as to prepare them for the requirements of their future role in the Israeli health system."