According to the statistics, one in 5,000 women is born without a vagina, and most of these women also lack a uterus. This is a rare syndrome, known as Mayer-Rokitansky-Küster-Hauser (MRKH) syndrome, in which the woman has normal ovaries and Fallopian tubes with normal levels of female sex hormones and external genitalia, but (all or most of) the uterus and vagina do not develop.
So far, several surgical procedures have been carried out in Israel to "create a vagina" using the method requiring opening up the abdominal cavity with a large incision and removal of part of the colon or using a skin graft from the abdominal area, thigh, or buccal mucosa, and turning it into a vagina. "This is surgery with a relatively high risk for complications, a difficult recovery, as well as potential problems which can develop later, such as thickened intestinal secretions in the vaginal cavity or hair growing inside the vagina as a result of using a skin graft," notes Director of the Urogynecology and Reconstructive Surgery for the Pelvic Floor Unit at Hillel Yaffe Medical Center, Dr. Benny Feiner.
The innovative surgery was performed by a team of surgeons from the Urogynecology and Pelvic Floor Unit, directed by Dr. Feiner, and guided by Prof. Abbas Shobeiri, a senior doctor well known in the field of gynecology in the United States, who is involved, among other things, in abnormalities in the reproductive system and genitalia (sexual organs). This is the first time such surgery has been performed in Israel using the minimally invasive – laparoscopic – method.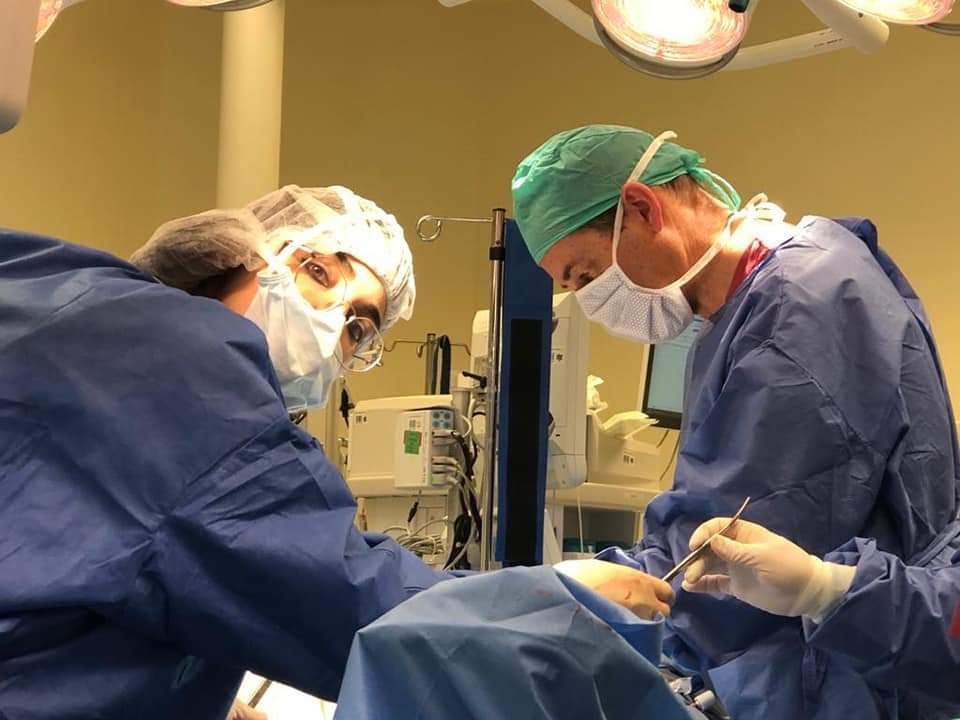 The staff of the Urogynecology Unit during the innovative surgical procedure
"Through tiny incisions in the abdominal wall we essentially created a functional vagina from peritoneum tissue – tissue that is available and exists anyway in the abdomen, without the need to cut off part of the colon or perform a skin graft. As time goes on, this tissue even acquires a similar texture and attributes to those of the original vaginal tissue. This method has several advantages: an aesthetical result without an abdominal incision, minimal risks and potential problems, a speedy recovery, as well as quickly returning to regular daily functioning," explains Dr. Feiner. Dr. Feiner adds that the surgery requires both familiarity with the anatomy of the female pelvis and the parts of the surgery, as well as great skill in advanced laparoscopic surgery so as to create the vaginal structure from this tissue.
The surgery was performed on a 25-year-old woman suffering from MRKH. The woman had a kind of atrophied "bud" of around 2-3 centimeters instead of a vagina, meaning she was unable to have sexual relations. After conservative treatment, which included use of special "vaginal dilators", was unsuccessful, it was recommended that she undergo surgery. Surgery was, as noted, successful, and the woman is currently having follow-up and being treated by the staff of the Urogynecology Unit at Hillel Yaffe, including doctors, and a designated nurse who has taken courses in the field of urogynecological nursing and pelvic floor physiotherapy. Recovery from surgery was quick and without problems. The woman feels very well, has returned to full functioning, and the partners report with satisfaction and happiness that they have normal and problem-free sexual relations.