The Ministry of Health has permitted renewing elective activity in Israel's hospitals after such activity was frozen during recent weeks due to the spread of coronavirus. The significance is that elective activities can be renewed in hospitals and medical institutions, while keeping to the required protective guidelines, such as wearing a mask, preventing gatherings, maintaining physical distance, spacing appointments between patients, etc. The renewed activity is possible thanks to the drop in the numbers of people sick with coronavirus.
The Hillel Yaffe Medical Center is ready to return to regular activity, and has already begun making appointments for, and inviting people to, the clinics, institutes, and to have surgery.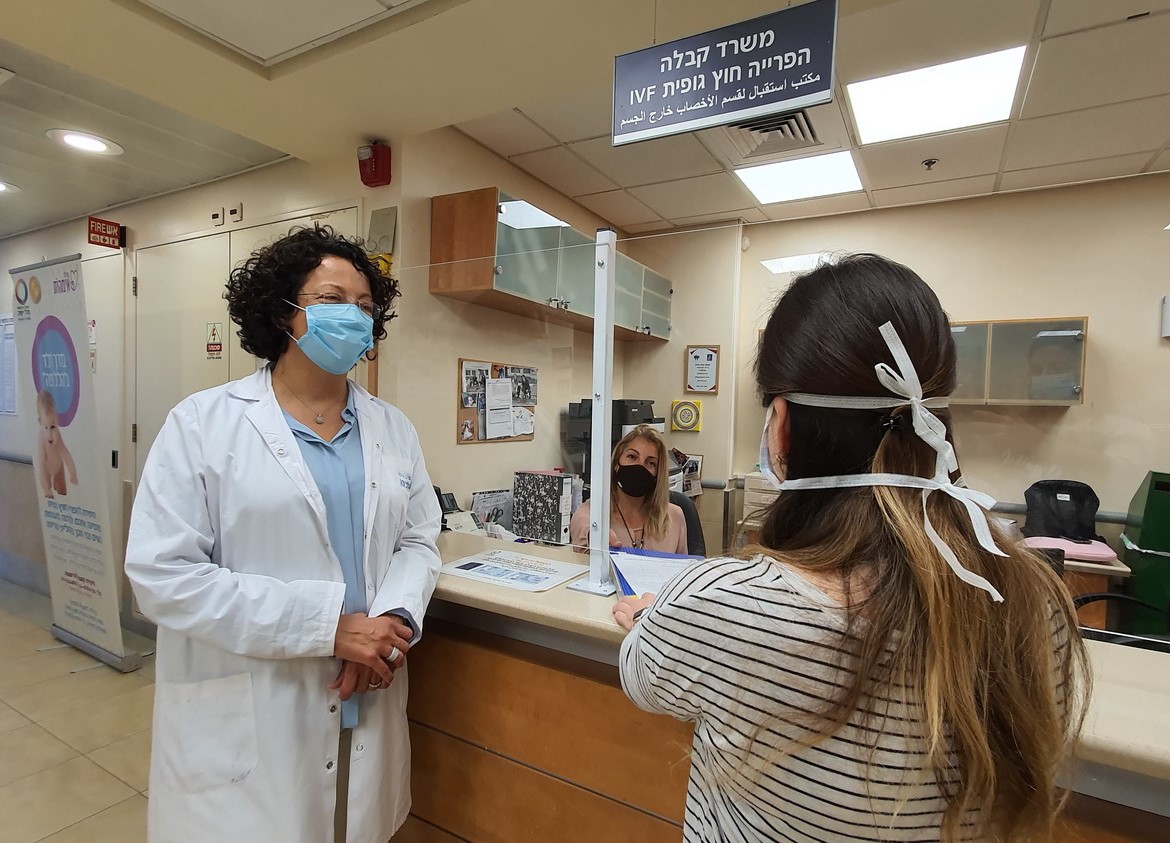 Returning to operation in the IVF Unit


Medical center Director, Dr. Mickey Dudkiewicz noted: "The hospital is ready and prepared to return to elective activity, while carefully maintaining the protective guidelines. Every patient who comes to receive our services must wear a mask and maintain distance in accordance with the guidelines, so as to protect the health of both the patients and members of the medical team. Likewise, at this stage, each patient can come in with only one essential person accompanying him or her, without visitors being permitted entry."
Dr. Einat Shalom-Paz, Director of the IVF Unit which has returned to operation, noted: "The IVF Unit is ready to begin treatments immediately things are back to routine, while carefully keeping to all the guidelines. We don't want to lose valuable time, and appointments for doctors and treatment programs can be made already this week."
It should also be noted that the departments and areas designated for treating patients with coronavirus or who are suspected of having coronavirus are still active, but are totally separate from the other hospital departments and units, as they have been until now.
For further information and to make appointments, call *6742.