Good news for those suffering from arrhythmia. The Hillel Yaffe Medical Center has begun to use the world's most innovative pacemaker, called the Micra. This pacemaker is around 2-3 centimeters long, significantly smaller than existing pacemakers. The state-of-the-art pacemaker was implanted at Hillel Yaffe this week for the first time, in a woman in her sixties, who is a dialysis patient suffering from arrhythmia. The implant was carried out by Head of the Pacemaker Service at Hillel Yaffe Medical Center, Dr. Mark Kazatsker, and Dr. Asaf Danon, Director of the Electrophysiology Unit. The implant was successful, and the woman has been sent home.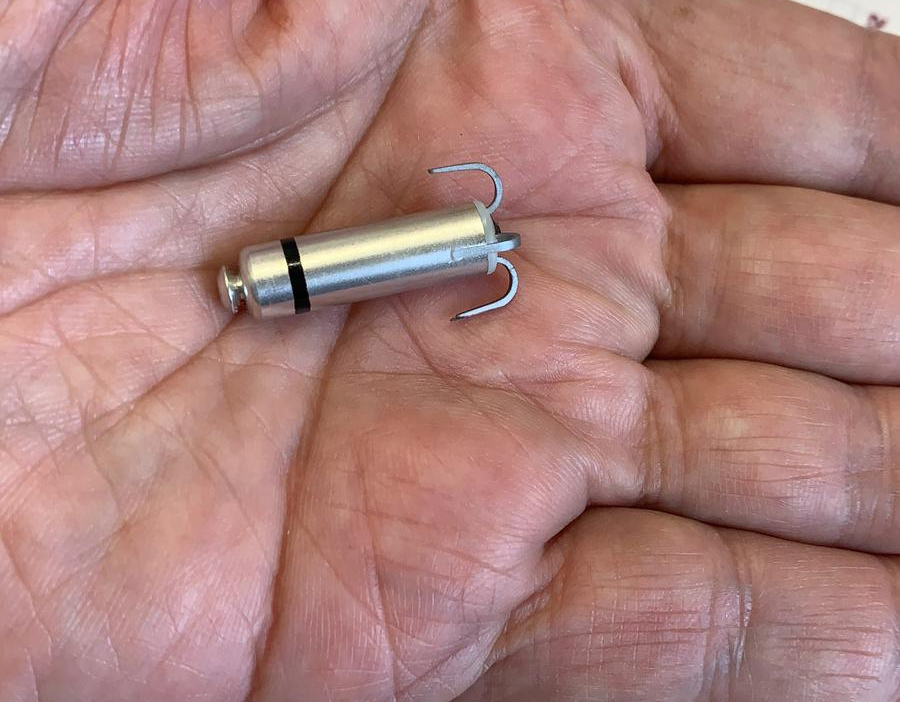 The new pacemaker

An incision-free implant
"Implanting the innovative pacemaker is similar to performing a cardiac catheterization. The new capsule is inserted straight into the heart, without need for an external incision in the skin. In traditional pacemaker implants, during the first stage the surgeon must make a small incision below the collarbone, where the pacemaker is inserted. Later, the electrodes are implanted into a main vein which is close to the pacemaker, with one end joined to it and the other connected directly to the appropriate area of the heart. It takes only half an hour to insert the new pacemaker. In addition, it is able to transmit updated data directly to a remote monitoring system," explains Dr. Kazatsker.
According to Dr. Kazatsker, the pioneering pacemaker particularly offers solutions to patients with vascular problems, dialysis patients who lack veins and have an increased tendency to infection, those suffering from inflammatory diseases, and patients who suffered from recurrent infection after implanting a traditional pacemaker – all of whom currently did not have a solution.
In conclusion, Dr. Kazatsker stated:"The innovative pacemaker is a significant breakthrough in the field of pacemakers and electrophysiology. We are delighted that the most up-to-date technology in the field has been introduced at Hillel Yaffe, which offers an optimal solution for a group of patients with heart problems for whom we could not offer a solution in the past."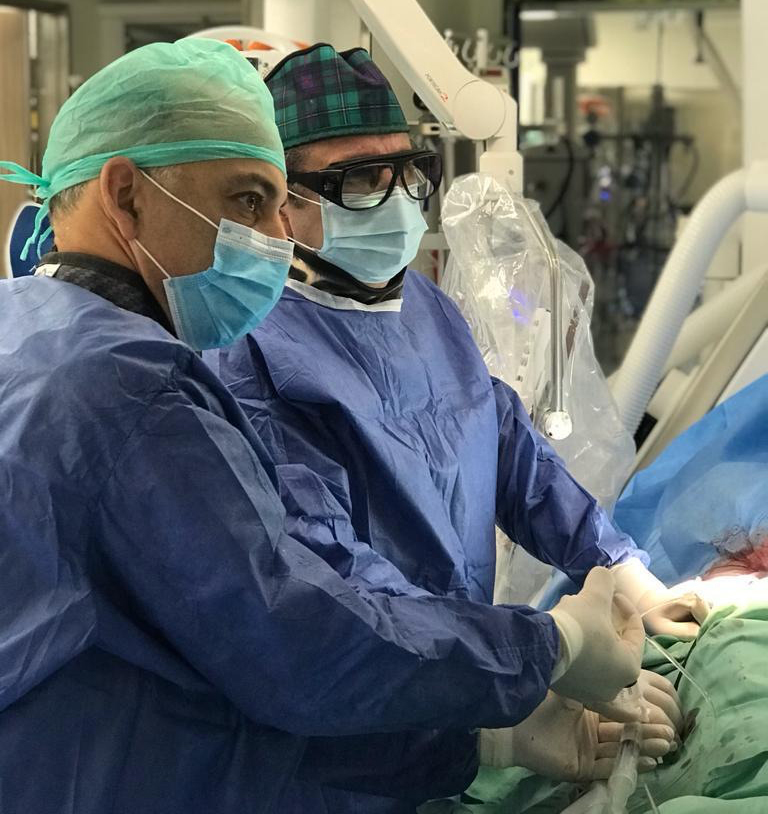 Dr. Mark Kazatsker (right) and Dr. Asaf Danon while implanting the pacemaker