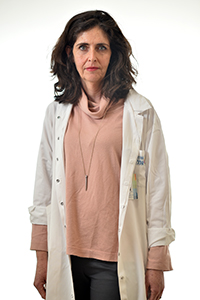 The World Health Organization recently noted that self-quarantine is the best method of breaking the chain of infection with coronavirus. At the same time, and in light of the increase in people catching coronavirus (COVID-19), some people are required to self-quarantine due to their having come into contact with someone verified as having coronavirus. Dr. Michal Shtein, Director of the Infectious Diseases Unit at Hillel Yaffe Medical Center, answers frequently asked questions regarding the period of self-quarantine.
How is the time of self-quarantine calculated?
The self-quarantine time is 14 days from the day of exposure, since in most cases, the incubation period for the coronavirus is up to 14 days.
What does "self-quarantine" mean?
There are very clear rules regarding self-quarantine, which were determined by the Ministry of Health and are clearly written on the ministry website. Their essence – preventing the chain of infection. First and foremost, of course, you must not leave your home or host guests. Even if you are "only" self-quarantining and not sick, you must ensure you do this.
I was told to self-quarantine because I was close to someone verified as having coronavirus, what does this mean for other members of my household?
If you can create conditions for self-quarantine for one of the household members, including a separate bathroom, eating separately, separate laundry, etc. – the other household members can continue with their regular routine. If this is not possible, then the other household members must also self-quarantine for the entire period. For example, in the case of a young child who needs to self-quarantine due to having been exposed to someone verified with the disease at preschool or school, the parent caring for him must self-quarantine together with him, as well as the other members of the household.
I began self-quarantine but I have no symptoms, can people at least come to visit me?
The answer is unequivocally no! Coronavirus can incubate for between 1 and 14 days. You can infect others even if you are asymptomatic. Therefore, self-quarantine must be carefully adhered to as required for 14 days.
I was tested for coronavirus due to close contact with someone verified to have the disease, why must I continue to self-quarantine?
Keeping to 14 days self-quarantine is because the testing provides an answer for the point of time at which testing was done. During the incubation stage, someone can still get a negative answer. Meaning, today I was tested and negative, but if I get tested in two days time, maybe I will be positive. Therefore, the only way is simply to make sure the self-quarantine period is continuous, as required.
In conclusion, notes Dr. Shtein, "Aside from self-quarantine, it is important to stress that the simple surgical facemask provides the best possible solution, provided the person is wearing the mask as they should (over mouth and nose), as well as those around him. A plastic face shield alone is in addition and helps prevent infection through the conjunctiva of the eye, but it is not a replacement for a mask. The protection offered by the shield alone is significantly less than that provided by a mask. Therefore, it is not enough to protect ourselves, we also need to ensure that everyone around us are wearing masks.
Wearing a mask, keeping a distance of two meters, and maintaining hand hygiene – these are the three relatively simple rules proven to be the most effective in protecting you from coronavirus. Don't ridicule them! – so that you and the members of your household stay healthy."