The 109 students were meticulously selected from the 500 registrants for the program that retrains college graduates for careers in nursing. These, as noted, join the range of programs studied at Hillel Yaffe Medical Center's School of Nursing. The studies are adapted to the coronavirus (COVID-19) period, as required, and will mostly take place on Zoom, aside from the clinical studies, exercises, and practical experience.
This year, in light of the enormous demand for a retraining course for academics, two such programs will open in April. A regular retraining program, where studies are held three days a week from 8:15 a.m. - 3:00 p.m. over two and a half years, as well as a retraining program suited to parents of young children and those working in the afternoons. Studies will take place until 1:00 p.m. and be held over three years.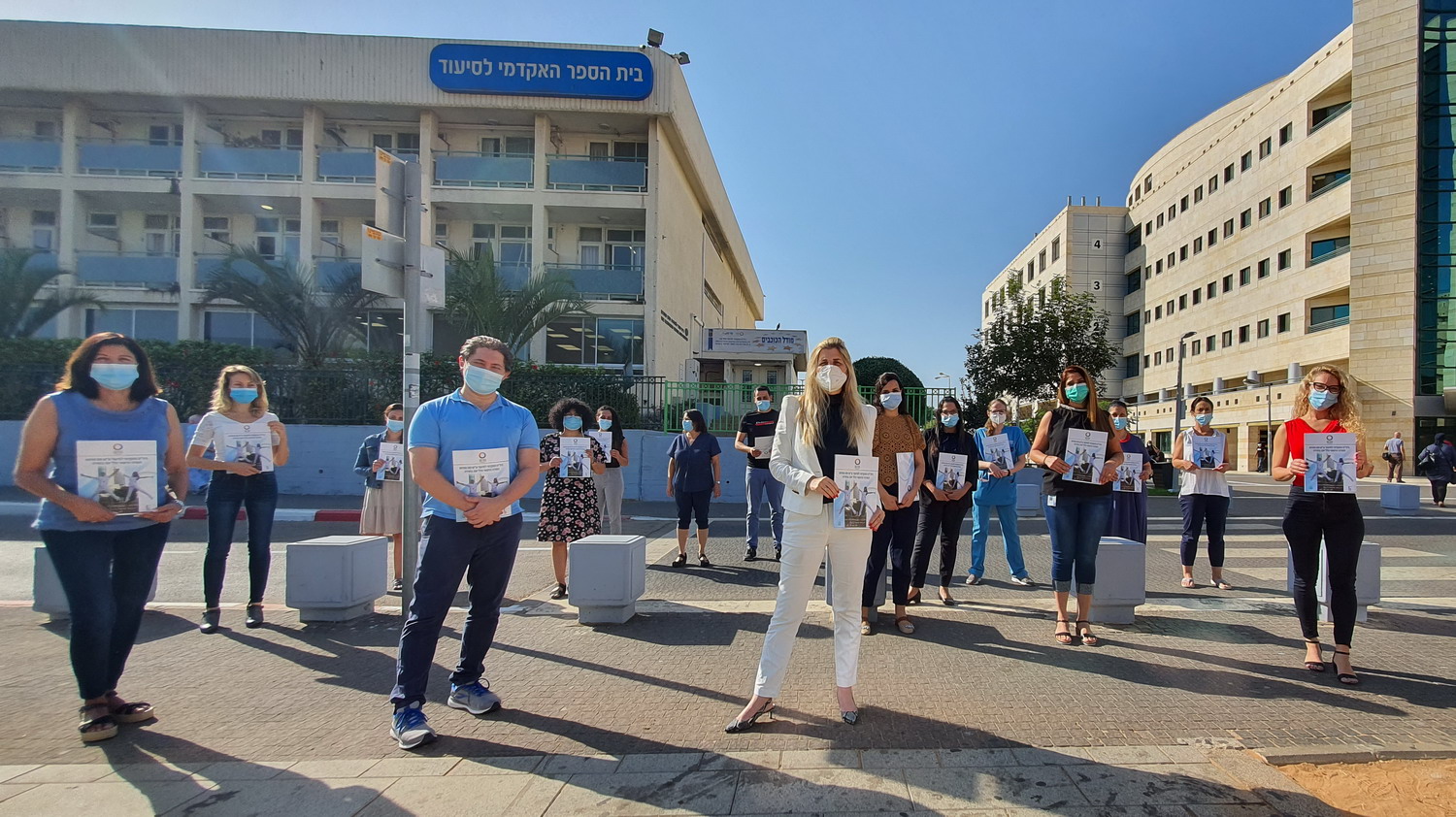 Hillel Yaffe Medical Center's School of Nursing at its opening for the 5781 (2020/1) academic year
The significance of beginning the academic year during the "coronavirus period" is, of course, having the dedicated staff of the school deliver their classes on Zoom, but without compromising on adapting and ensuring the teaching of the required content, as well as providing individual attention to each student – as has been practiced for many years in the School of Nursing.
Dr. Merav Ben Natan: "Over the past year, our School of Nursing was awarded first place from all the nursing schools in the Ministry of Health's Star Program – out of the 15 nursing schools competing. Each year, the numbers wishing to register to study in our school only rise. Without a doubt, the prize contributes to this, but the prize is only a bonus. The real atmosphere in the school, the personal attention, and the high level of studies, carry the most weight." Dr. Ben Natan also notes that another reason is the fact that due to the coronavirus, the awareness of a nurse's significant and important work has increased, as well as the welcome contribution of economic and employment security. It is not for nothing that people choose to study nursing, which has now become a sought after and prestigious profession.