The services provided by the Mental Health Clinic for adults, which were offered up until now at the hospital itself, are being transferred from November 8, 2020 to a new site, as part of the overhaul and improvement of the conditions for receiving the services. From now onwards, the clinic will be located in the Mall Hof Village complex, at 10 Shechtman Street.
The veteran clinic, directed by Dr. Ella Lande, has also been renamed and will now be called the Shalev Center. It will continue to operate in its regular form, which includes help for members of all the health funds. In accordance with the times, help is also available online (telemedicine), and individual and group mental health treatment is offered by remote therapy.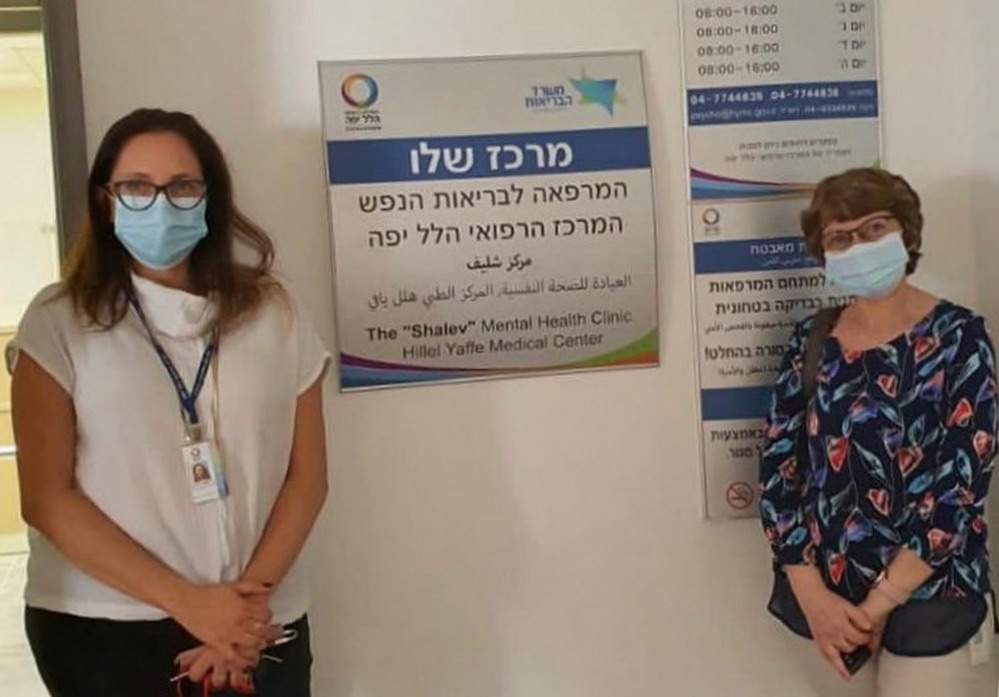 Dr. Ella Lande and Dr. Efrat City Elifaz at the entrance to the new clinic
Dr. Efrat City Elifaz, Director of the Mental Health Services at the Hillel Yaffe Medical Center: "Our professional and experienced staff are available to help the public in their struggle with their difficulties during this period, and in general. We are seeing a rise in mental health problems, and therefore we have set up a team to provide therapy during times of crisis, which offers help with high availability. We place an emphasis on group therapy and are opening several therapy groups in parallel, addressing a variety of situations. We will continue to maintain a continuum of treatment with the rehabilitation frameworks, social services, and therapy services in our region, and as part of the Mental Health Services at Hillel Yaffe".
Clinic hours are unchanged, and are Sunday to Thursday, from 8:00 a.m. – 4:00 p.m. Telephone: 04-77447835/6, email: psycho@hymc.gov.il