The condition of the second new mother is still defined as serious, but stable. She is conscious and has been communicating with the department staff. Another pregnant woman, who was hospitalized in moderate condition, was sent home over the weekend in good condition.
Yakobov, aged 30, from Pardes Hanna-Karkur, is already able to stand up, and spoke today with Dr. Tatyana Michaelov, the Director of the Infectious Diseases A department, and thanked her for the devoted care she had received during her hospitalization: "I received devoted care from the entire department staff. They gave me strength and encouraged me all the time. The hospital and the department did above and beyond the call of duty so I could recover and return home. The Neonatal Care Department staff also went to the trouble of documenting and photographing my baby daughter and sending me pictures all the time, as well as updates on her condition. Everyone is amazing. Many thanks to all of them."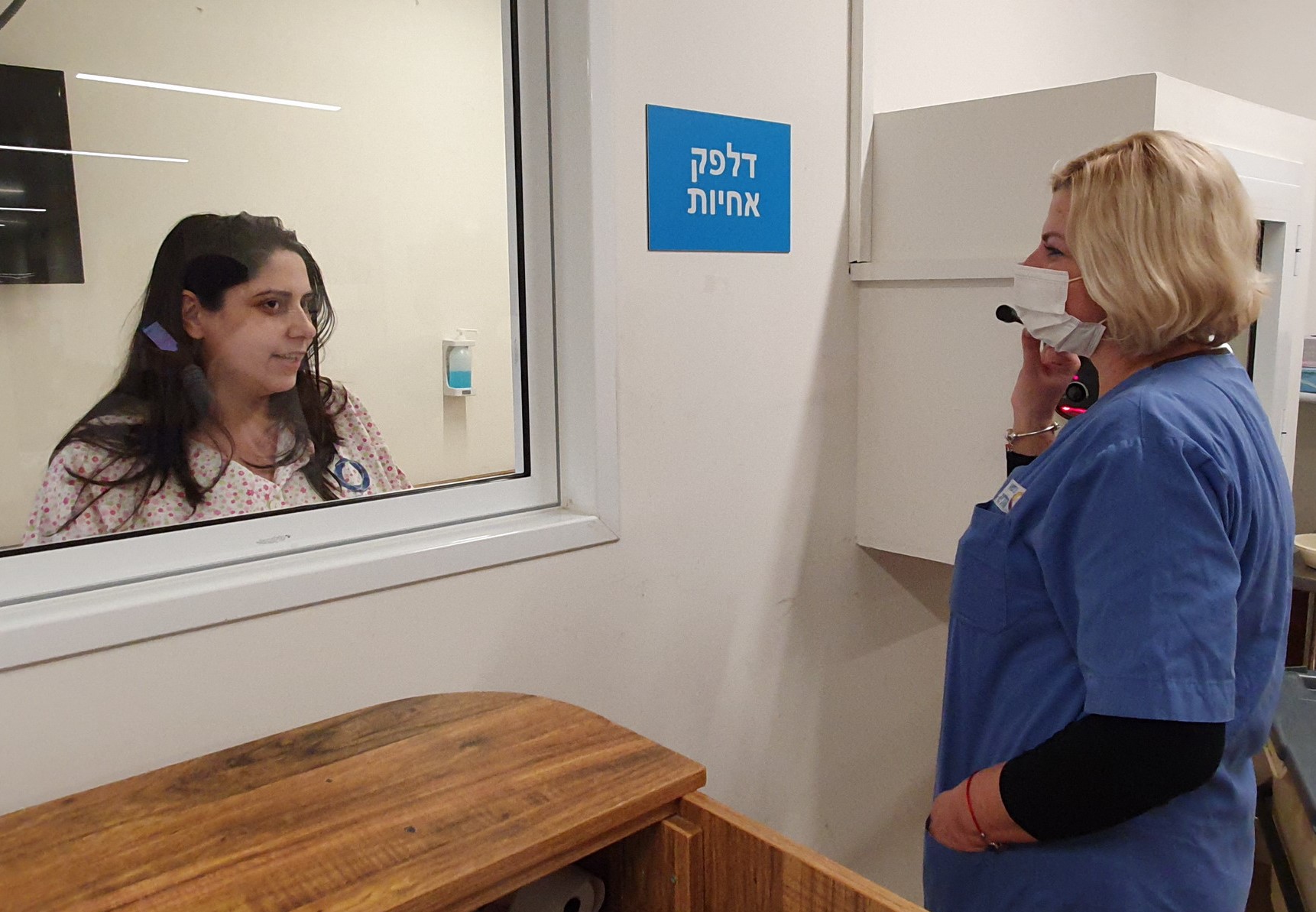 Dr. Tatyana Michaelov in conversation with Galit Yakobov in the Infectious Diseases A department
Director of the Infectious Diseases A department, Dr. Tatyana Michaelov: "We are delighted about Yakobov's release, and wish her happiness with her new baby who joined the family." Dr. Michaelov also noted that the fact that the age of the patients is declining is not good news. "I call on the public to continue getting vaccinated, as well as continuing to maintain the rules of social distancing, so that we can return to regular life," she concluded.
Correct to February 14, 2021, there are 67 people hospitalized in the Hillel Yaffe Medical Center's departments for those confirmed to have coronavirus, of whom 10 are in mild condition, 17 in moderate condition, and 38 in severe condition of whom 3 are on ventilators in critical condition. Over 20% of those hospitalized are aged up to 50.