Another achievement for the Orthopedics Division at Hillel Yaffe Medical Center: For the first time in Israel, an operation was carried out to correct abnormal curvature of the spine (scoliosis) using an innovative and ground-breaking method called OLIF – Oblique Lateral Interbody Fusion. The surgery was carried out on a 73-year-old patient, who was suffering from degenerative scoliosis with instability in disks L4-L5 – the two lowest vertebrae of the lumbar spine.
This is laparoscopic surgery, performed by making an incision several centimeters long in the area of the hip/ lower abdomen. Through this incision, and using a special instrument for the surgery, the doctors reached the spinal vertebrae and instead of the degenerated disks which created the degenerative scoliosis, they inserted special cages which corrected the scoliosis. In the past, such operations were only through the back with a large percentage of complications.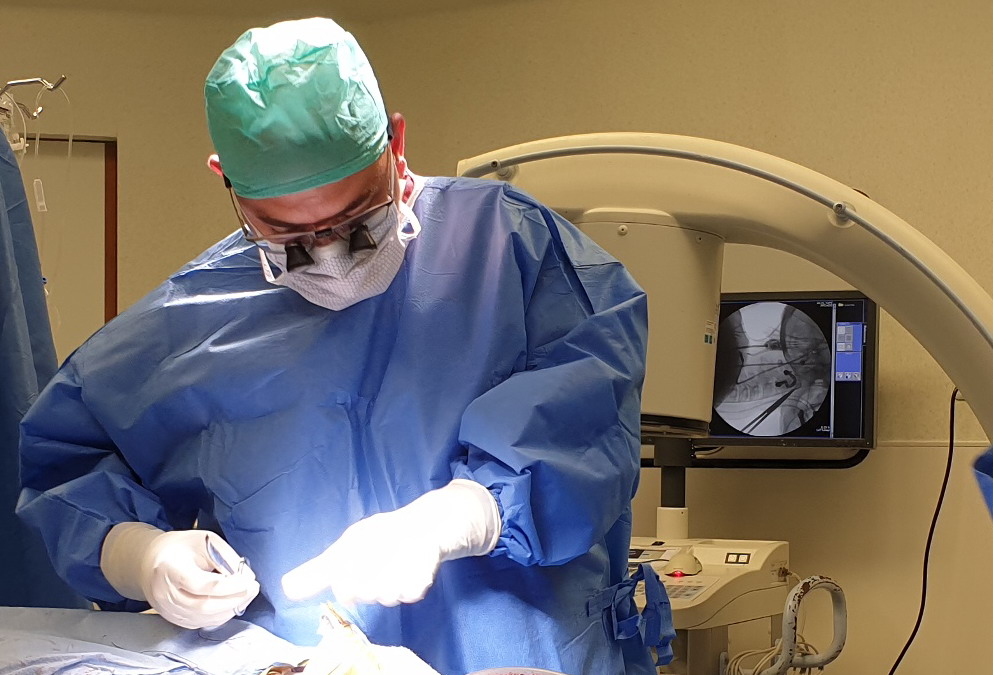 Director of the Orthopedics A Department, Dr. Eyal Behrbalk, who carried out the innovative surgery together with senior physicians from the unit: "This is extremely innovative treatment to correct degenerative scoliosis in the spine. This method is chiefly suited for older people (aged 60+) who suffer from recognizable degenerative changes in the lumbar spine. These changes sometimes create degenerative scoliosis and as a result can cause instability and pressure on the nervous system. To correct the scoliosis, the height of the disks must be restored and the pressure created on the nervous system reduced. The main advantage of this method is the low risk of nerve damage in comparison to the other methods in use today."
The operation, as noted, was successful, and the patient was released home after three days.