The conference, which opened with an impressive exhibition of professional posters which were hung on the conference floor at Hillel Yaffe Medical Center, and continued with fascinating lectures from the professional world, presented different issues which expressed activity in all areas of nursing. These included those which were an inseparable part of the past year, such as staff burnout during "Coronavirus year", administering vaccines, and the aging population's isolation during the period. But also other issues in the busy regular days of the nursing staff – treating a stroke, mother's milk after a premature birth, improving the release processes of patients, and the treatment continuum.
The entire day was run by the nursing administration staff headed by Ms. Dina Fainblat, who noted at the beginning of her speech that an inseparable part of empowerment in nursing is ongoing research and academia, and that she is proud of her staff that this was still possible during a year as challenging, complex, and busy as the "Coronavirus year". Ms. Fainblat thanked her staff for organizing the day, particularly Dr. Ana Ofir, the coordinator of the field in the nursing administration and Ms. Sara Freiman from the nursing administration, who were the driving force behind the success of the research day.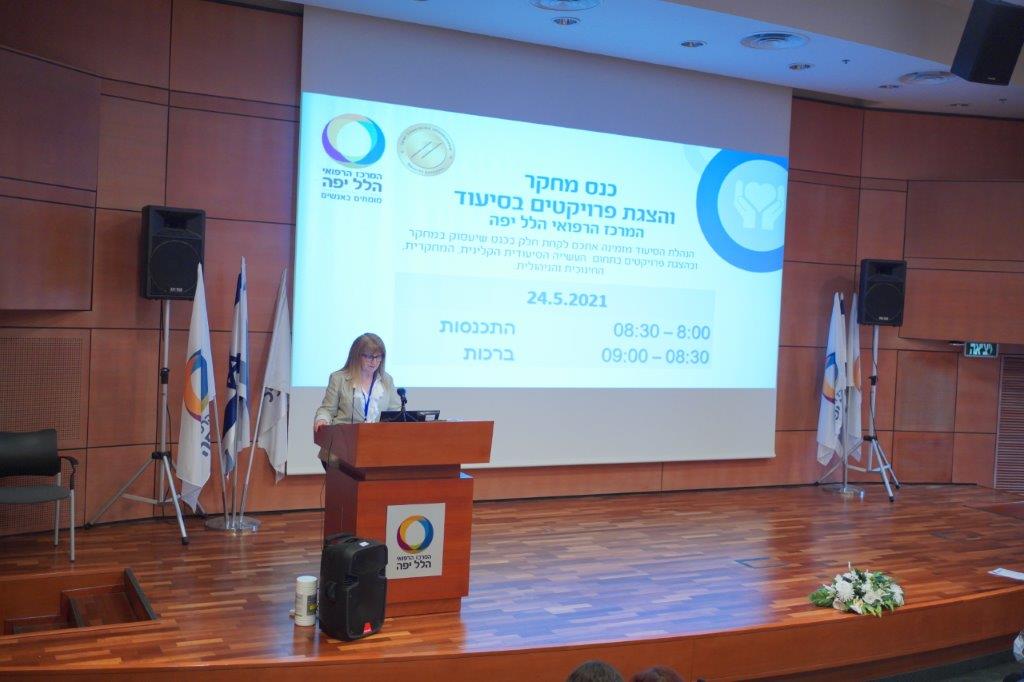 She was joined by Dr. Mickey Dudkiewicz, Director of the Medical Center, and Administrative Director, Dr. Amnon Ben Moshe, who both mentioned that the past year has proven yet again the importance of the nursing profession and emphasized that research activity cannot be taken for granted. Both of them complimented the nursing staff for both their clinical and professional activity as well as their stability and resilience, and also their friendship and work in coexistence at all times, especially in the recent past.
Ms. Inbal Yarkoni, Director of Nursing Services for the Government Medical Teams Division in the Ministry of Health, was also present and greeted the audience, and noted that without a doubt, she believes that Hillel Yaffe Medical Center serves as a model of organizational culture which should be copied by all Israeli hospitals, both large and small – a remark which resulted in thunderous applause.
During the conference, papers, projects, and studies were presented which, as noted, showed the range of activity in nursing, the hospital, and in general. At the end of the day, prizes were awarded to outstanding employees. The day itself ended with a stand-up comedy show by Dina Or, which was totally devoted to the nursing profession, and provided some relief from the serious and academic atmosphere of the successful event.