The new service provides patients with visual impairments or blindness who need to make an appointment or be accompanied at the Hillel Yaffe Medical Center, to be helped from the moment someone answers their call at the hospital Appointment Call Center, on arrival, and throughout their treatment, whether in the Out-Patient Clinics or during hospitalization.
"We, at the Hillel Yaffe Medical Center, and the Academic School of Nursing, are extremely motivated to make it as easy as possible for patients who come to the hospital, while providing the best possible and suitable service," notes the Director of the School of Nursing, Dr. Merav Ben Natan, whose students will be those to actually accompany the patients.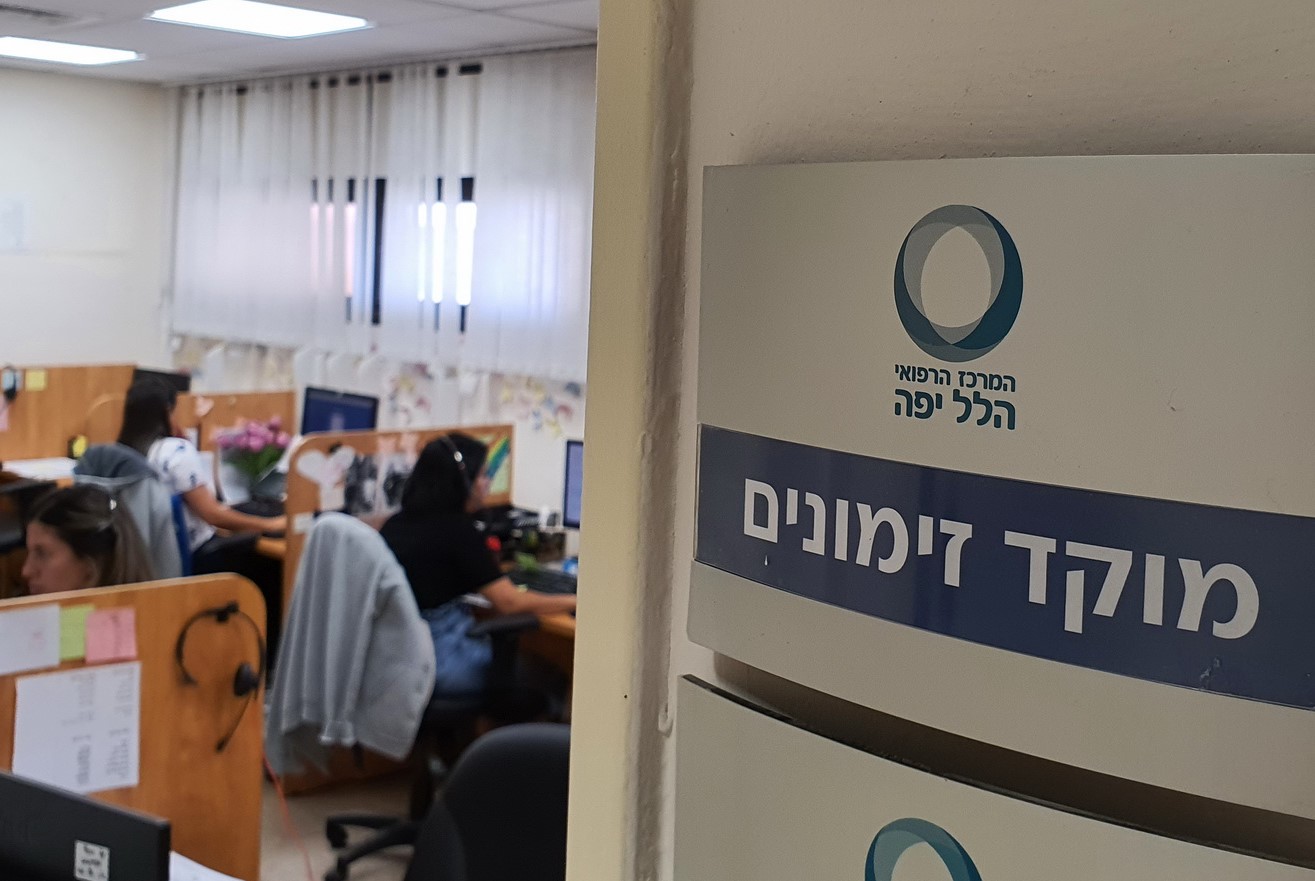 The Appointment Call Center at Hillel Yaffe Medical Center
How is it done?
The service is provided in a simple manner: Calling the Medical Center's Appointment Call Center at 04-7744252. Once someone answers them, those who are visually impaired or blind can choose to receive the accompanying person service. The Appointment Call Center staff refer the request to the School of Nursing. The School of Nursing, through the coordinator, makes the connection between the student and patient, in coordination with the department.
"This is a service which undoubtedly allows us to add additional accessibility for the medical services provided at the hospital," concludes Alex Grinmann – Assistant to the Administrative Director and Director of Accessibility at the hospital.